South Korean technology giant Samsung introduced in 2015, just two flagship GALAXY S6 and S6 edge, which, despite the difficulties in Japan, still had to appeal to users. The gadget is already in Russia fell by 26%, which may help him in sales. However, the expensive branded accessories can be disastrous for the latest flagships.
Samsung flagship smartphone of 2015, as it turns out, not only easily broken in the fall, but also actively collect scratch using branded covers Clear View Cover right on the screen. Corning Gorilla Glass 4 was powerless against the Korean accessory. Users with the appropriate accessory flagships complained about this issue in the course of communication at XDA.
The problem occurs when the horizontal movement of the cover – it is a natural movement associated with the construction of the cover leads to scratching, as shown in the photographs shown victims. If the gadget is also compress (for example, carry it in your pocket), the scratches are much deeper, and added to the damaged screen and key on the front of the gadget, which is hidden biometric sensor.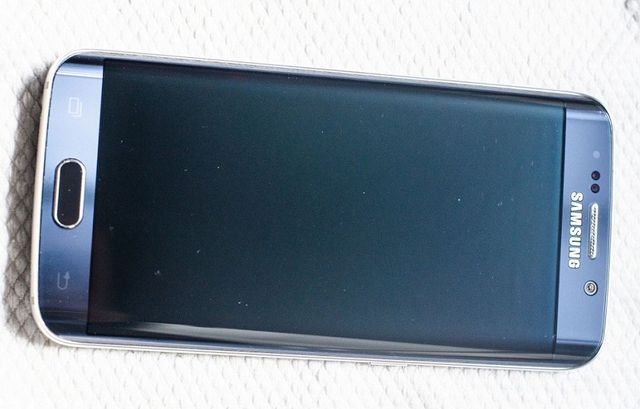 The topic has already chosen ten pages of discussion, indicating that the scale of the problem. It is worth noting that the decision is – you need to invest more and to buy a protective film on the screen, as the cover , designed to protect the display from scratches itself threatens juicy 2K display. What's funny, one of the victims when contacting Samsung watched employee company GALAXY S6, shrouded in corporate and cover with foil-covered screen.
Contacting a service center buyers are, with varying success, but the problem of determining the mass face. It is possible that Samsung will soon make an official statement on the matter.