Well-known brand Alfawise, which produces TV boxes, mini-PCs and projectors, introduced a new device called Alfawise A8. This is another TV box with an excellent combination of hardware and low price.
In this article we will make first review of Alfawise A8, and try to find 5 reasons why you should buy it.
[affcoups template="list" id="27292″]
1. Connectors and ports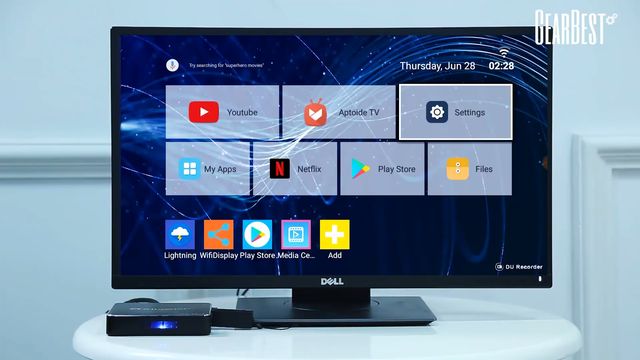 So, the first reason why you should buy Alfawise A8 is a large set of ports and connectors. They allow you to significantly simplify and diversify its use.
There are four USB 2.0 ports, analog AV output, HDMI 2.0 connector, SPDIF digital audio connector and RJ45 network port 10/100 on the side and back sides. This is more than enough for a comfortable daily use of TV box.
Alfawise A8 has a minimalist design. It is made of matte plastic. The case has a square shape with rounded corners. From the top you can see company and OS logos.
A small LED display was placed on the front panel. It displays the time and status of device. From the bottom there are four triangular legs in the corners, so the TV box does not roll over the surface of the table.
The size of device is 12.00 x 12.00 x 2.50 cm and weight is just 0.866 kg.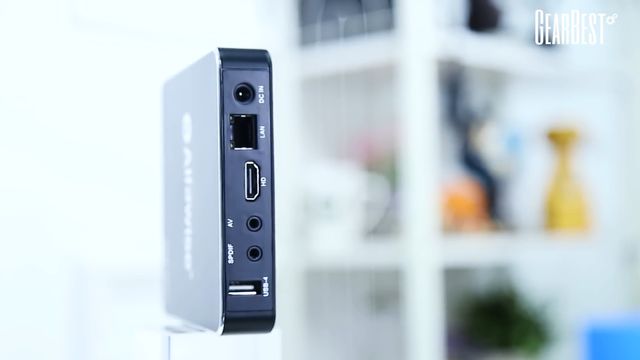 The package includes: TV box, power adapter, HDMI cable, remote control and user's manual.
Due to the compact size and minimalist design,  Alfawise A8 will be almost imperceptible, but a very useful detail of your interior.
2. Powerful processor
Perhpas, you are interested in Alfawise A8 because of its low price. However, it runs on very good SoC Rockchip RK3229 based on four cores of ARM Cortex-A7, with a frequency of 1.5 GHz and a graphics processor Mali-400mp2.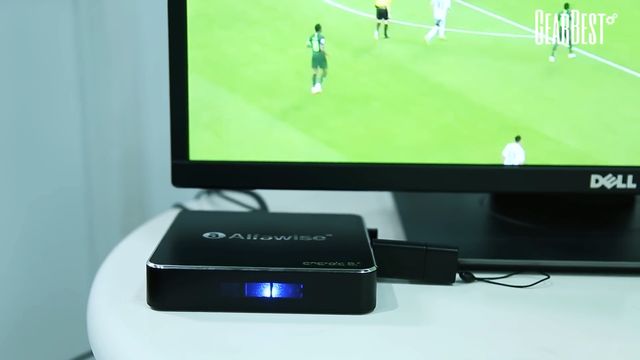 It supports 2 GB of RAM and 16 GB of storage. It is possible to expand the memory with SD card.
The performance is enough to launch even latest games on medium graphics settings. Everything works fine, there are no delays or braking.
Let's move on to the third reason why you should buy Alfawise A8.
3. Operating system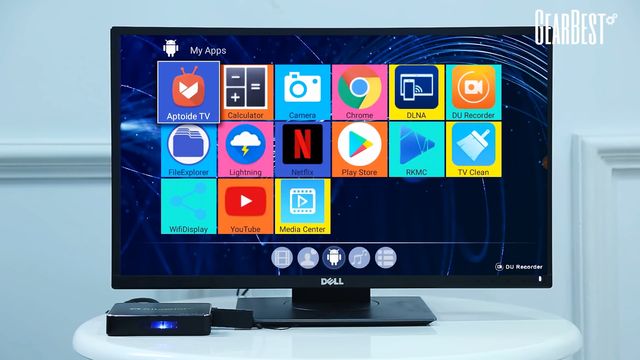 Alfawise A8 runs on new Android 8.1 operating system, which provides fast and stable operation. So, those who do not like to reinstall or setup TV boxes, Alfawise new device will be very good option. You just need to connect it, turn on and use! There are alreadt pre-installed Google apps, such as Play Store, YouTube, etc.
By the way, when you turn on the TV Box, you see a simple and intuitive interface. This is a tiled interface, which is very convenient to use with remote control.
4. 4K video support
Thanks to the powerful hardware, Alfawise A8 can play 4K video at 60 frames per second. We have tested some videos, and they run very well. Also, new gadget supports 3D, 2K and HD video playback.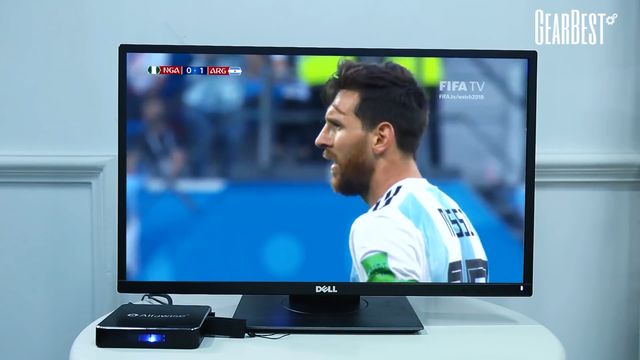 As for wireless communication, Alfawise A8 TV has only Wi-Fi 802.11 b/g. It's a pity, but there is no Bluetooth.
5. Price
The last, but the most important reason why you should but this TV Box, is the price. Right now you can use coupon code IT$CNGBA8 to get Alfawise A8 for only $29.99. The regular price is $36.99. It sounds very interesting, isn't it?
[affcoups template="list" id="27292″]
Source: alfawise