Recently, Alfawise released its new robot vacuum cleaner called Alfawise V9S BL517. The main difference between the new vacuum cleaner and the previous models is 2-in-1 container for water and dry garbage. As you understand, Alfawise new robot vacuum cleaner is able to collect dry debris and do wet cleaning at the same time.
In this article we will talk about the main advantages and disadvantages of Alfawise V9S BL517, and also share our opinion about the new gadget.
[content-egg module=Offer template=list]
Alfawise V9S BL517: Design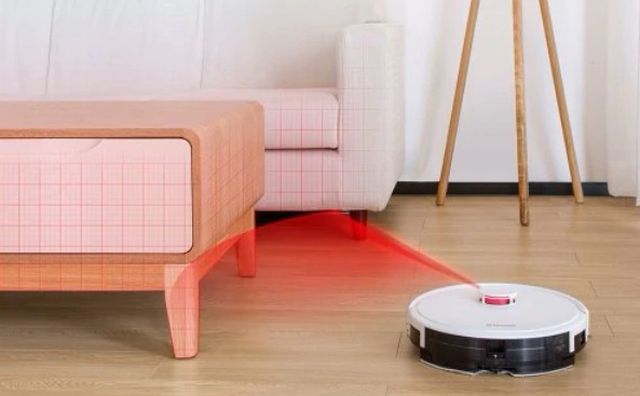 The design of new Alfawise V9S BL517 is standard for all modern robot vacuum cleaners. At first glance, it looks the same as Xiaomi Mi Robot. However, they have different arrangement of control buttons and the colors of side faces.
Alfawise vacuum cleaner is made of ABS plastic. The body is round in matte white with black and orange details.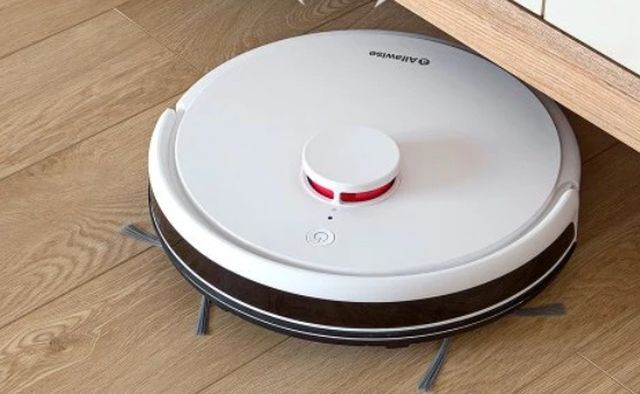 Size and weight are also standard for robot vacuum cleaner – 32.50 x 32.50 x 9.60 cm and 4.8 kg. The small height of the vacuum cleaner allows it to clean under the furniture.
On the top panel we can see a small round ledge. This is a laser distance sensor, but we'll talk about it a little later. Next to the ledge is a small indicator light and a round button to start cleaning. The indicator says about Wi-Fi connection.
Also, there is the main difference from Xiaomi Mi Robot – Alfawise company logo.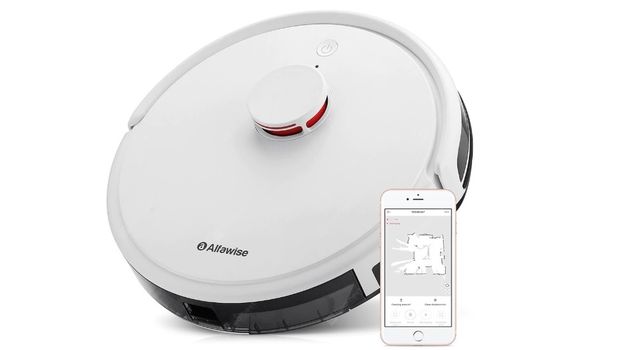 Sensors and radar are located on the front and side faces to prevent strikes against the walls or falls of the robot vacuum cleaner from the steps.
There is a power button on the left side.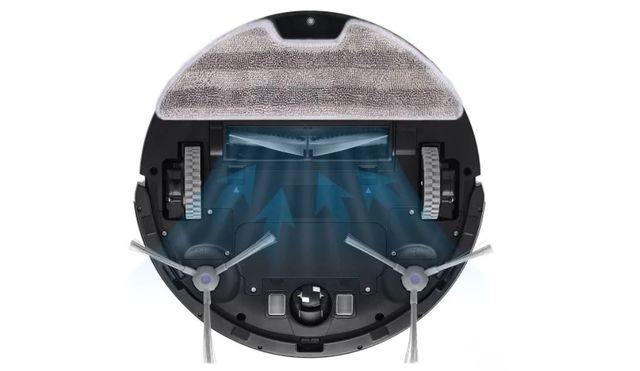 Now let's look at the bottom panel of Alfawise V9S BL517. Toward the front is a small steering wheel; on the sides – another two big wheels. The central main brush is long. Also, there are two side brushes with long tassels. They collect small debris from corners and hard-to-reach places closer to the central brush.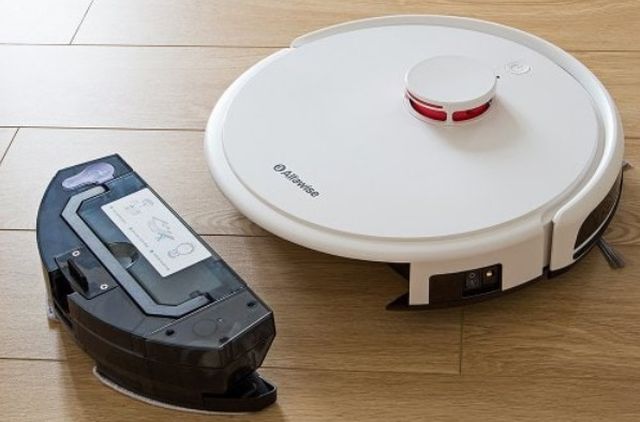 On the sides of the wheels are two magnetic connectors for charging the robot vacuum cleaner.
The back half of Alfawise V9S BL517 is occupied by a container for collecting garbage. The cloth is attached here for wet cleaning.
Alfawise V9S BL517: Functions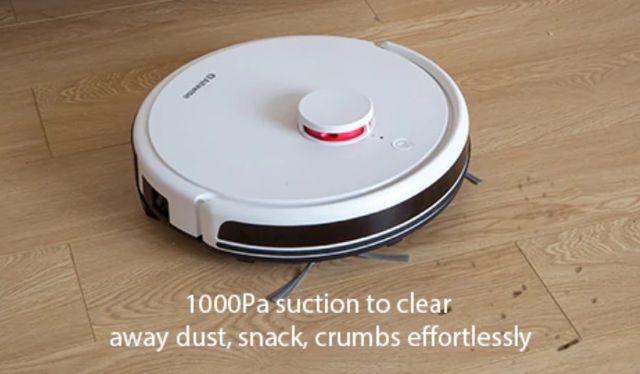 Unfortunately, Alfawise V9S BL517 has a suction power of only 1000 Pa. For comparison, Xiaomi Mi Robot offers the suction power of 1800 Pa. Almost twice as many! In our opinion, this is a significant drawback of Alfawise robot vacuum cleaner.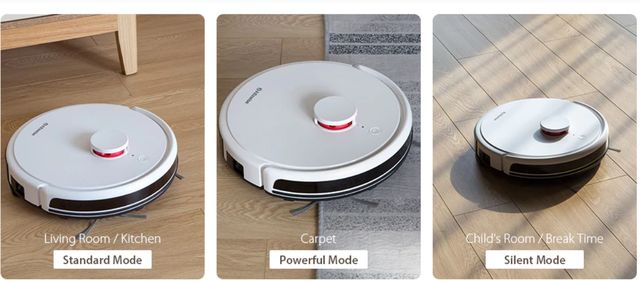 Alfawise V9S BL517 has three cleaning modes: standard, powerful and silent. You can choose the most convenient mode of cleaning depending on the floor or mud level. Silent mode can be used in the office or children's room, so the robot vacuum cleaner does not interfere your work or sleep.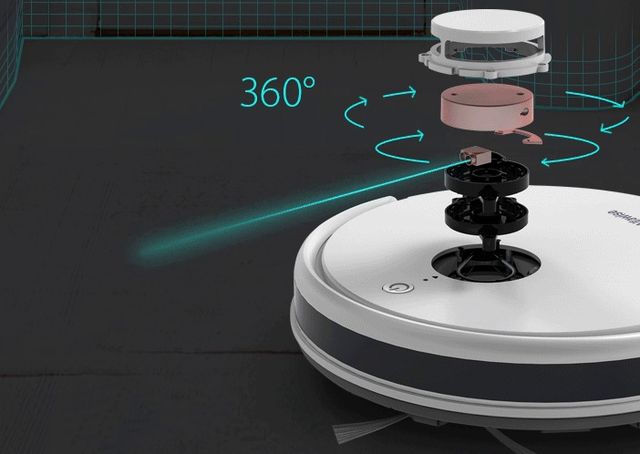 V9S BL517 vacuum cleaner is equipped with LDS and SLAM sensors, which are mounted in a round ledge on the top panel. LDS sensor scans the space 360 ​​degrees every second, and SLAM system creates a map of the room and remembers the location of furniture.
Thanks to the mapping, Alfawise V9S BL517 calculates the most efficient cleaning route.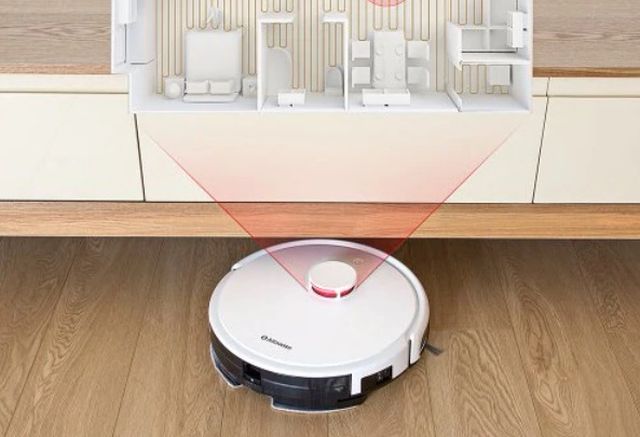 For the fastest cleaning of the room, Alfawise robot vacuum cleaner moves along a zigzag route.
As we wrote earlier, the water tank is built into the container for dry garbage and dust. On the sides of dustbin are two small compartments that are designed for water. Their total capacity is 220 ml. The capacity of dustbin is quite large – 475 ml.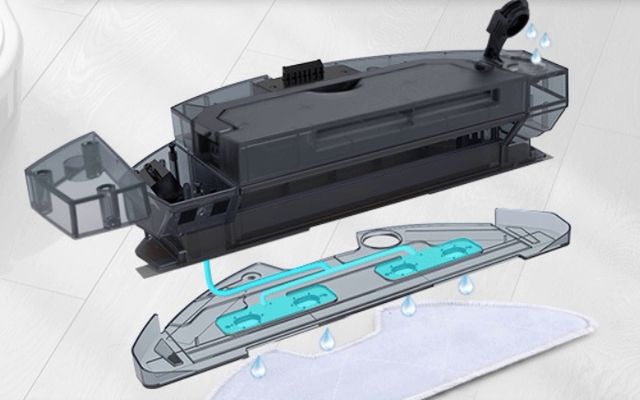 We should note that design of 2-in-1 container has an advantage over separate containers for water and dry garbage, because the process of dry and wet cleaning takes place at the same time, which saves time.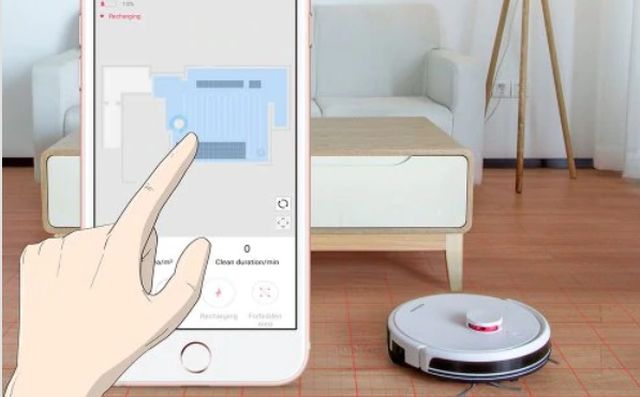 The user can control the robot vacuum cleaner using mobile app on smartphone, remote control or voice. Alfawise V9S BL517 supports Amazon Alexa and Google Home voice assistants.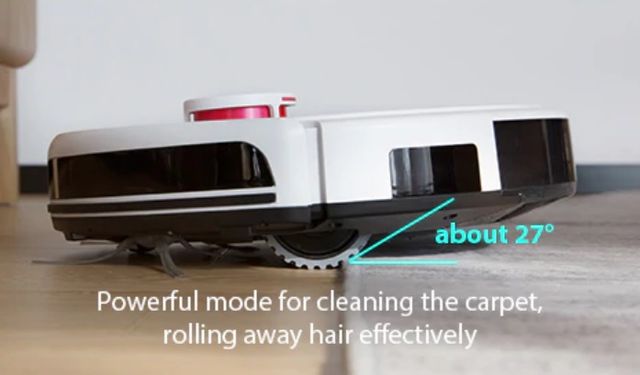 Also, the robot vacuum cleaner has the functions of virtual wall and schedule cleaning. Alfawise V9S BL517 noise level is no more than 65 dB.
Alfawise V9S BL517: Battery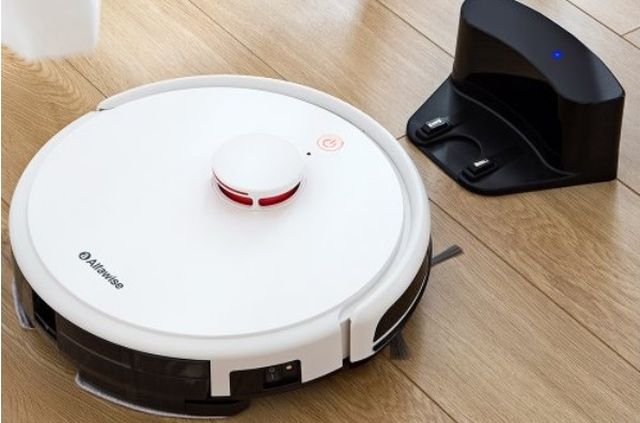 Unfortunately, Alfawise V9S BL517 battery is also a weak point of this robot vacuum cleaner, as the suction power. The battery capacity is only 2600mAh.
If you compare Alfawise V9S BL517 and Xiaomi Mi Robot, the robot vacuum cleaner from Xiaomi has a battery capacity of 5200mAh. As you can see, Xiaomi vacuum cleaner is again twice as good as the new one from Alfawise. We want to remind you that these two robot vacuum cleaners have the same price.
Alfawise V9S BL517 is able to clean from 100 to 120 minutes on a single charge, depending on selected cleaning mode. During this time, the robot vacuum cleaner cleans the room up to 150 square meters. The total charging time of the robot vacuum cleaner is 4 hours.
Alfawise V9S BL517: Price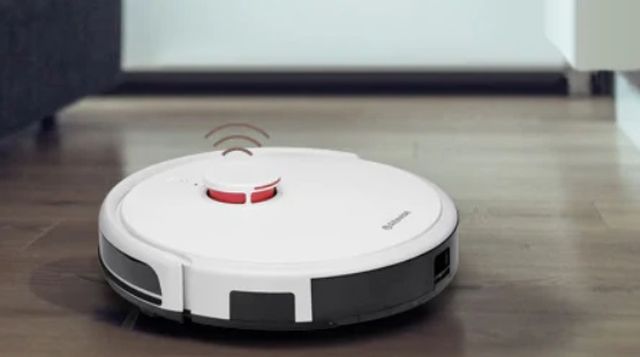 As you can see, Alfawise V9S BL517 has two significant drawbacks: the suction power and battery capacity. These are two key specifications for any robot vacuum cleaner.
Nevertheless, Alfawise Robot Vacuum Cleaner 2019 has several positive points, for example, multiple sensors, LDS and SLAM systems, voice control and the original container for dry debris and water.
As for the price, today you can buy Alfawise V9S BL517 for $299.
[content-egg module=Offer template=list]
Source: alfawise