In November 2018, Alfawise introduced its first electric bike – Alfawise X1. Despite its debut on the electric transport market, Alfawise X1 was a very interesting and good bicycle for riding around the city. Almost a year later, the Chinese company released the second version of electric bike – Alfawise X2.
Alfawise X2 has a metal folding design, 26-inch tires and a maximum speed of 35 km per hour. The electric bike is capable of riding up to 70 km on a single charge.
We have prepared the first review of Alfawise X2. Also, at the end of the article we will compare the new Alfawise X2 electric bike with last year's Alfawise X1.
[affcoups template="list" id="39872″]
[affcoups template="list" id="31529″]
Alfawise X2: Design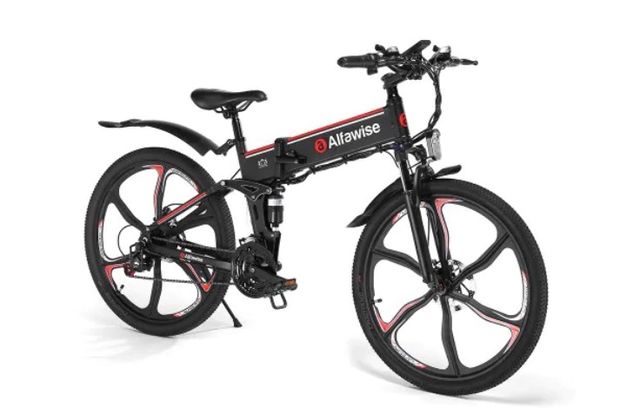 At first glance, the new Alfawise X2 looks like a regular bike. It doesn't stand out with any futuristic details or retro design. The appearance of Alfawise X2 bike is quite simple and familiar.
The new electric bike has a folding design. It folds in half. When folded, its dimensions are 103 x 37 x 104 cm, and when unfolded – 177 x 82 x 104 cm. T
hanks to the folding design, the bicycle can be easily placed in the trunk of the car, brought into public transport or elevator. The bike is also easy to store when folded.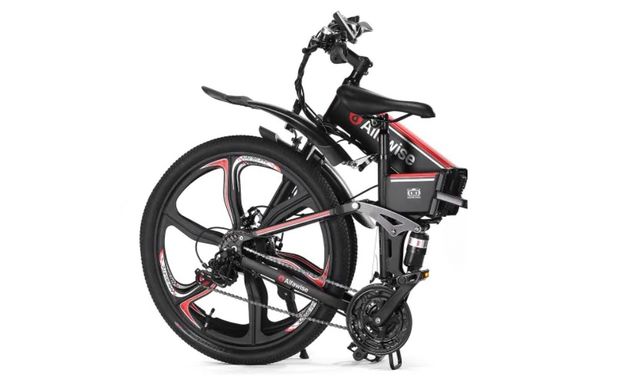 Alfawise X2 is not lightweight. It weighs 30 kg. The manufacturer says that this electric bike is suitable for both adults and teenagers. But we are not sure that the teenager will be able to lift Alfawise X2 and bring it, for example, in the subway.

The new Alfawise electric bike is only available in black color with red details.
The bike has large 26-inch tires. The seat is soft and height-adjustable.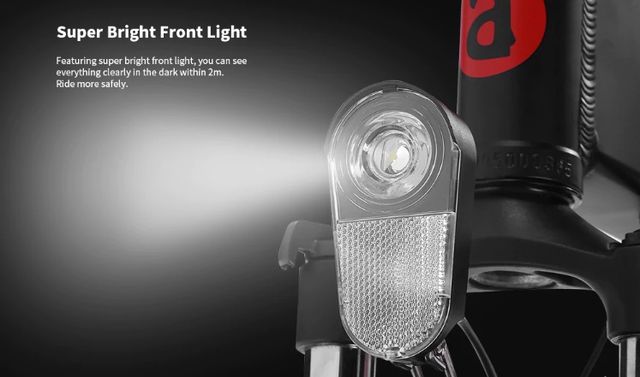 Above the front wheel is a large LED flashlight. It makes it safe to move around at night or in low light. You will also be clearly visible to other road users, such as cars.
The steering wheel is equipped with a monochrome LCD display. It shows the time, speed, distance, riding mode and battery level. This is very convenient because you don't have to take your smartphone out of your pocket all the time to check the time or charge of your electric bike. All information is constantly in front of your eyes.
On the left side of the handlebar are buttons to control LCD display, brake knob and speed selector.
On the right side there is another speed switch, a brake knob and a button to turn on LED light.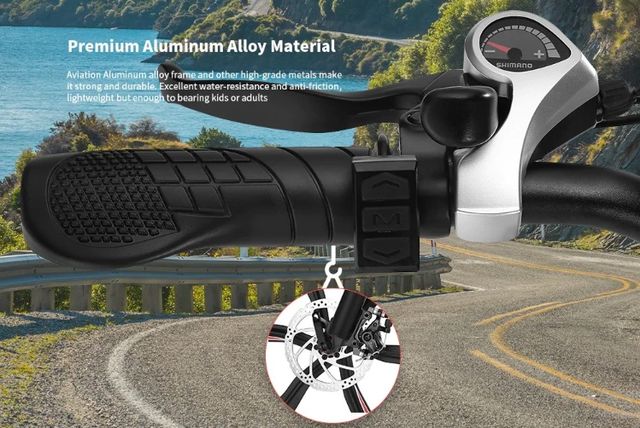 By the way, the speed switches are designed by Shimano.
Alfawise X2: Specifications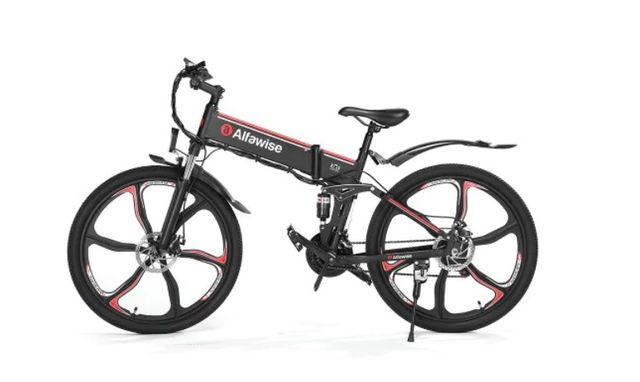 Alfawise X2 has 350 W motor. It supports three riding modes: pedal, mixed mode and fully electric. In fully electric mode, the electric bike can ride up to 40 km, in mixed mode it can ride up to 70 km. Excellent result!
You can ride not only to work, shop and home, but even go outside the city. Fortunately, even if the battery runs out of power, you'll be able to get to your destination just by turning the pedals.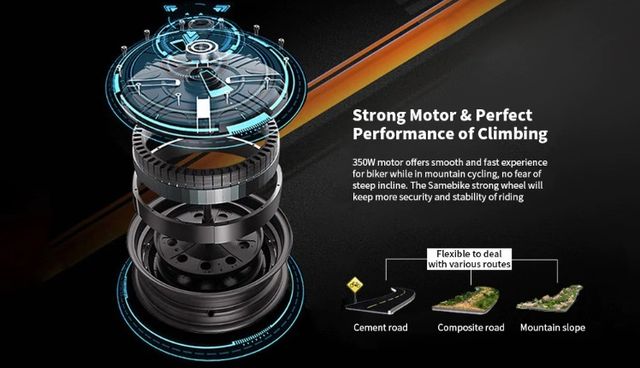 An electric bike can reach speeds of up to 35 km/h and climb up to 25 degrees.
With a powerful motor and 26-inch tires, Alfawise X2 rides well on asphalt, ground, grass or rocky terrain.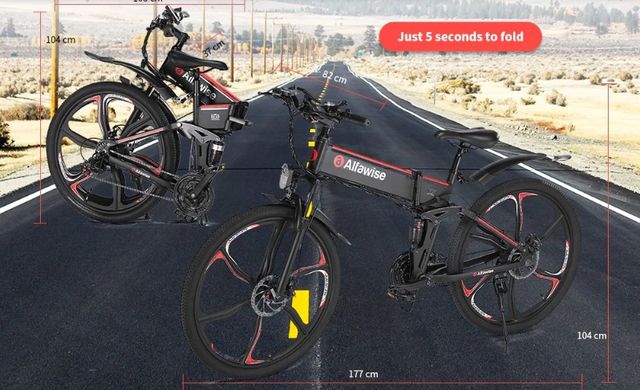 The maximum load of this electric bike is 150 kg. As we said before, it can be used by teenagers and adults of different sizes and weights.
Alfawise X2 is equipped with 10.4 mAh battery. It takes about 4 hours to fully charge the electric bike. The battery is built in and charged using USB port.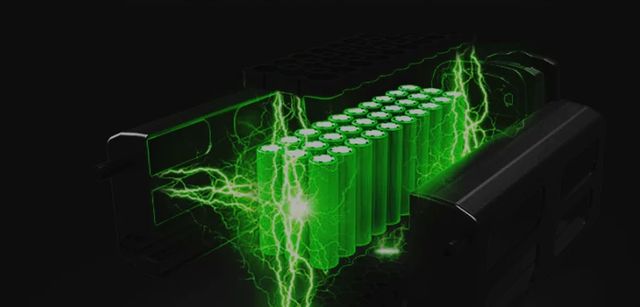 Alfawise X2: Price and buy
Alfawise X2 electric bike is a versatile vehicle. It is suitable for trips to the store or office, as well as for long-distance trips out of town. A powerful motor and large 26-inch wheels cope with extreme off-road riding.
Thanks to the folding design, the bike is easy to transport in the car.
Alfawise X2 electric bike is already available for pre-order for $799.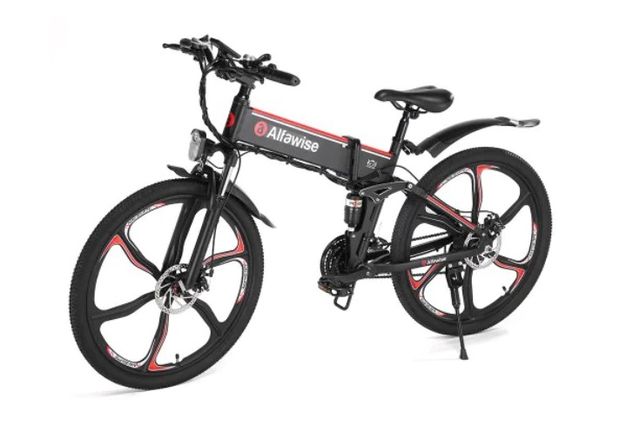 Comparison of Alfawise X2 and Alfawise X1
Now let's make a quick review and comparison of two Alfawise electric bikes. In fact, the new electric bike has many changes compared to the previous version.
Firstly, bikes have very different design. Alfawise X1 is a small and compact electric bike with 14-inch tires and a low frame. The new Alfawise X2 looks like a normal bike, with tires almost twice as big as the previous model – 26 inches.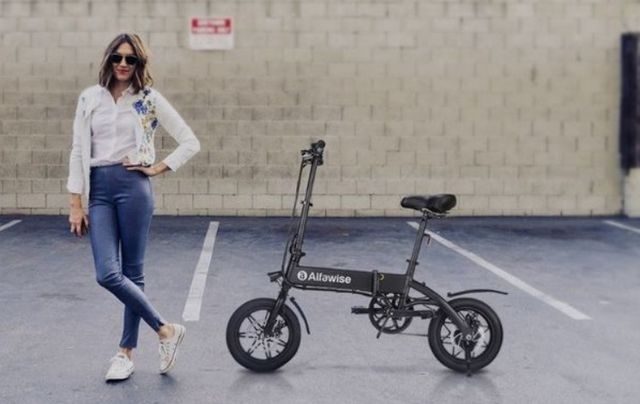 Both Alfawise electric bikes have a folding design, but they vary considerably in size and weight. Alfawise X2 is larger and heavier than the first model. Alfawise X1 weighs 17 kg and the second generation of X2 weighs 30 kg. A significant difference, especially for a teenager or a girl.
They also differ in technical specifications. Alfawise X2 has a more powerful 350W motor, while Alfawise X1 offers 250W motor.
The maximum mileage of the first bike is 60 km, while the second one is 70 km.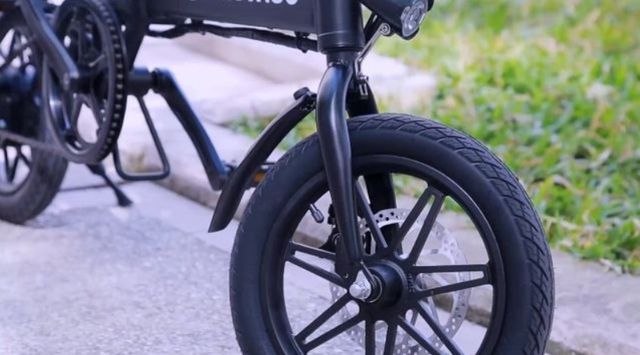 Alfawise X1 is also slightly slower. Its maximum speed is 25 km/h, while Alfawise X2 can accelerate up to 35 km/h.
The new Alfawise X2 has a maximum load of 30 kg more than the first bike, but this is not surprising, given its size and weight.
Otherwise, Alfawise X2 and Alfawise X1 are similar. Both electric bikes are equipped with a large LED flashlight above the front wheel, LCD display on the steering wheel, three riding modes and the ability to climb up to 25 degrees.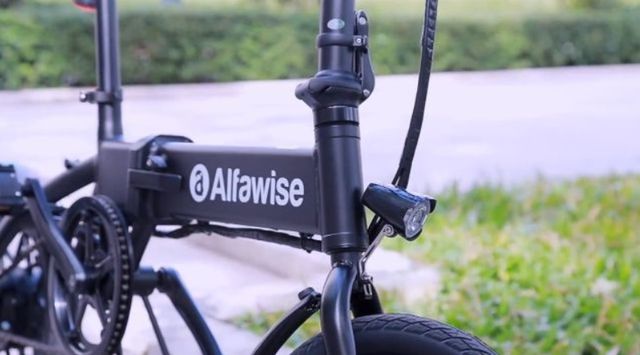 The last noticeable difference between these two electric bikes is the price. Alfawise X1 can be bought for $449, while the new Alfawise X2 costs almost twice as much – $799.
It's hard to choose which electric bike is better – Alfawise X1 or Alfawise X2, because they are very different. The first bike is well suited for everyday rides within the city, but Alfawise X2 can be used for long-distance trips out of town or off-road.
[affcoups template="list" id="39872″]
[affcoups template="list" id="31529″]
Source: alfawise