As you understand from the title of this article, today we'll talk about new laptop from ALLDOCUBE. It is called ALLDOCUBE Kbook. It is a compact notebook with 13.5-inch display and fingerprint reader. In addition, the laptop is equipped with a flexible hinge, thanks to which it is able to unfold at 180 degrees.
As usual, we discuss features and specifications, as well as share our opinion about new product in the first review. We'll try to get the laptop for unboxing and full review.
[affcoups template="list" id="37298″]
ALLDOCUBE Kbook: Design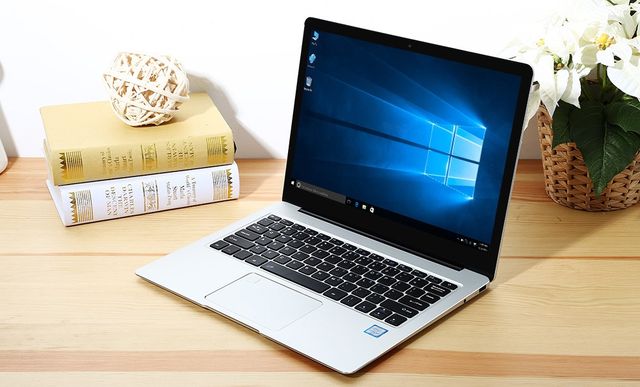 The body of the new laptop is made of aluminum; only the bezels around the screen and keyboard are made of plastic. ALLDOCUBE Kbook comes in one color – matte silver. The plastic parts are made in black. The laptop looks elegant and simple, nothing more.
As we already said, this is a compact laptop. Its dimensions are 31.23 x 23.80 x 1.55 cm, and weight is only 1.5 kg. It is very convenient for those users who have to carry a laptop with them to college or office, as well as just use it away from home.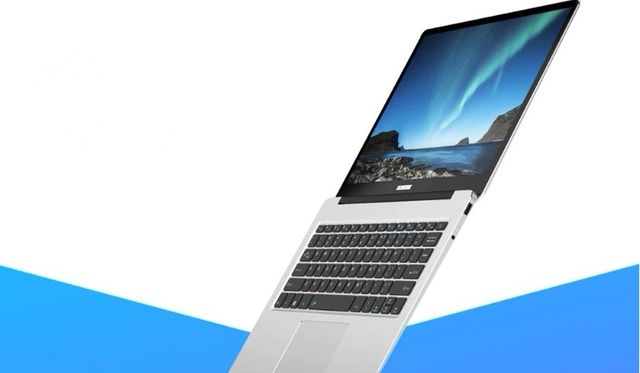 One of the main features of ALLDOCUBE Kbook is a flexible hinge, thanks to which the laptop can be opened at 180 degrees. In other words, the display can be tilted to the keyboard level, as shown in the image above. The screen can be used at any convenient angle.
The hinge has been thoroughly tested, and the manufacturer promises more than 20,000 opening/closing of the laptop lid.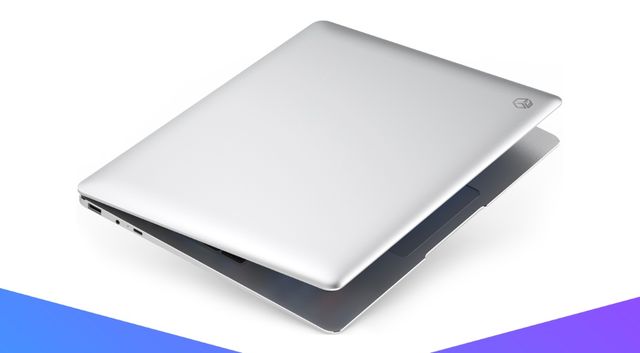 The top panel of notebook is matte. Here we see a small logo of ALLDOCUBE company. It is modestly located in the lower right corner.
All necessary ports and connectors are located on the side faces. On the right side is USB 3.0 port and 3.5mm audio jack for headphones. On the left side – another USB 3.0 port, USB Type-C and charging connector.
The laptop stands on four small plastic legs. They do not allow it to slide on the surface and scratch the bottom panel. Thanks to the small stand, as shown in the image below, ALLDOCUBE Kbook has better cooling. Also, it offers better sound from the built-in speakers. By the way, the speakers are located on the bottom panel.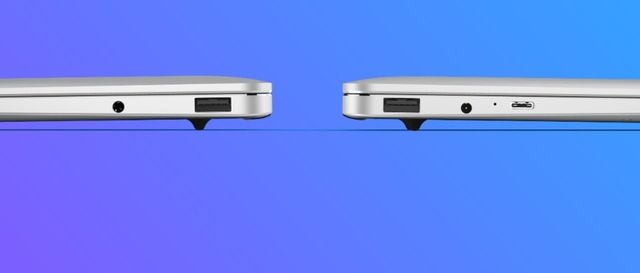 Opening the laptop, we see the display, but we'll talk about its specifications a little later. There is a black bezel around the screen, and it is quite wide. The webcam is located in the top bezel. Under the screen we can see the logo of manufacturer.
The keyboard is standard. It has three small LEDs. Despite the compact size of laptop, the touchpad is quite large and comfortable. It is equipped with a built-in fingerprint scanner.
ALLDOCUBE Kbook: Display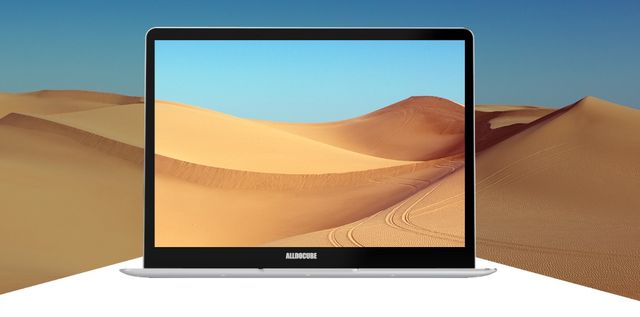 As for the display, this is IPS panel with diagonal of 13.5-inches. The resolution is 3000 x 2000 pixels, while aspect ratio – 3:2.
These are excellent specifications for budget laptop. You can watch videos in high resolution and with natural color reproduction.
ALLDOCUBE Kbook: Performance
ALLDOCUBE Kbook is powered by Intel Core M3 – 6Y30 processor. This is a chipset with two cores and a clock speed from 0.9 GHz to 2.2 GHz. The processor was introduced at the end of 2015, but it still provides good performance in laptops and even tablets.
The performance is enough for everyday tasks, office apps or basic photo processing.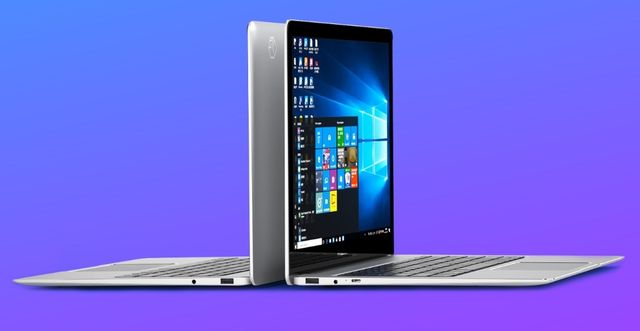 Intel HD Graphics 515 processor is responsible for graphics. Of course, you should not count on heavy games. Even if you will be able to launch new games, it will run only on low graphics settings.
From the other hand, the laptop has 8 GB of RAM, which is good for multitasking and quick launch of applications. The internal memory is 512 GB of SSD.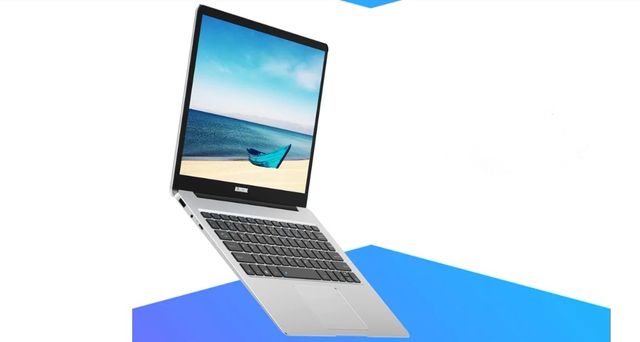 ALLDOCUBE Kbook runs on Windows 10 operating system and supports wireless Wi-Fi 802.11 A/B/G/ N/AC and Bluetooth 4.0. The resolution of web camera is standard – 1 MP. These specifications have remained unchanged for Chinese laptops in recent years.
ALLDOCUBE Kbook laptop has a lithium-ion battery, which provides up to 8 hours of battery life when performing simple everyday tasks. If you continuously watch movies, then the battery life is reduced to 6 hours. We must say that this is a very good result for a compact laptop.
It takes 2 hours to fully charge the battery.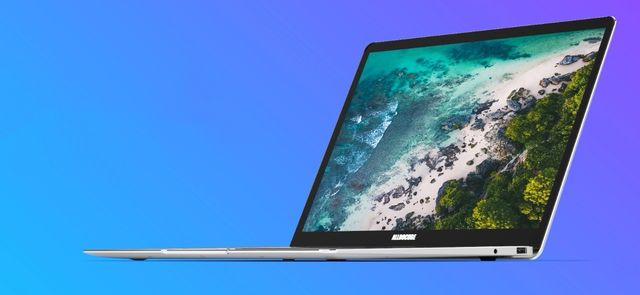 ALLDOCUBE Kbook: Price
Right now you can buy ALLDOCUBE Kbook for $479.
If you are looking for a compact and stylish laptop for everyday tasks, ALLDOCUBE Kbook can be an excellent option. It is opened at 180 degrees, and offers fingerprint scanner and good battery life. However, the performance is pretty low for the laptop with price tag of almost $500.
[affcoups template="list" id="37298″]
Source: alldocube