Chinese Lenovo announced at SIGGRAPH 2015 noubuki new ThinkPad P50 and P70, positioned as a portable workstation for engineers and professional designers.
The main feature of laptops has become a powerful processor Intel Xeon E3-1500M v5 architecture Skylake, supplemented by graphics NVIDIA Quadro. They are set up to 64GB of RAM and SSD up to 1TB, there is an integrated modem LTE-A, and a wide range of all kinds of ports: Ethernet, Thunderbolt 3, USB 3.0 and HDMI 1.4. And because the Lenovo ThinkPad P50 and P70 are certified according to the standard MIL-SPEC, they are perfect for use in the field.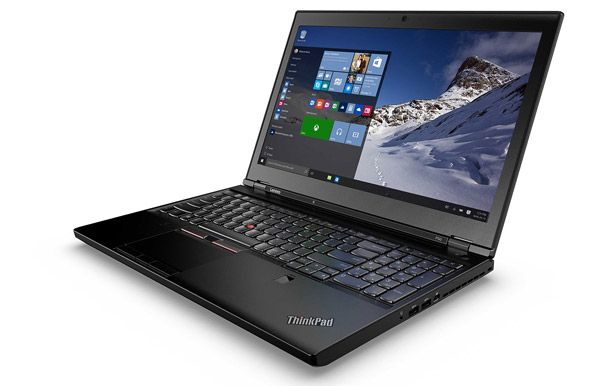 The main difference ThinkPad P50 and P70 from each other was the size of their screens. And if the first Notebook is equipped with 15.6-inch 4K-display, the ThinkPad P70 is equipped for 17-inch screen with the same resolution. At the same time the company calls its new products and the lightest full-featured thin models among mobile workstations. Lenovo P50 has dimensions 377,4h252,3h24,5-25,9 mm and weighs 2.5 kg, and the Lenovo P70 is enclosed in a housing with dimensions 416h275,5h29,9-31,5 mm and weighs 3.4 kg.


ThinkPad P50 and P70 will be available in IV quarter of 2015 and will be available also in versions with Full HD screen, and the cost of notebooks starts at $ 1599 and $ 1999 respectively.