For a long time, Xiaomi produced the best mid-range phones. Moreover, you can find at least one phone in each category from the Chinese manufacturer – budget, mid-range or flagship.
Xiaomi Redmi Note 5 Pro is one of the most popular mid-range phones in 2018. However, the Taiwanese smartphone manufacturer Asus introduced its device called Zenfone Max Pro M1. It will be the main competitor of Xiaomi Redmi Note 5 Pro.
Today we have unboxing and review of Asus Zenfone Max Pro M1. Should you buy this phone in 2018?
Asus Zenfone Max Pro M1: Design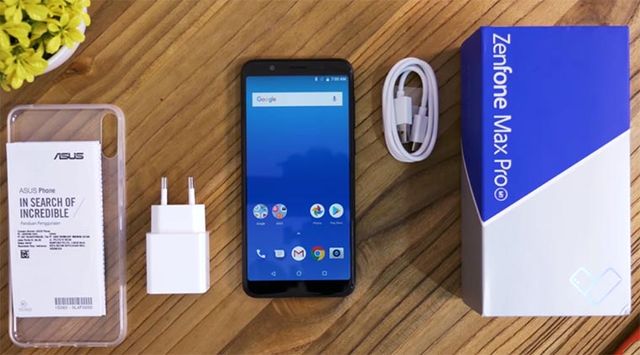 Asus designers didn't comes up with something new, and Zenfone Max Pro M1 looks like most other midrange smartphones in 2018. It is available in two color options: Gray and Midnight Black. The latter is rather dark blue than black. It is especially noticeable in bright lighting.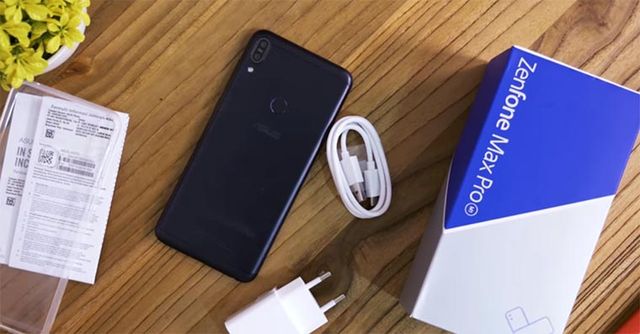 The front panel of the smartphone has 2.5D-glass, but we don't know its model and generation. The frame and back panel are made of aluminum alloy with matte finish.
On the back panel you can see a neatly packed dual rear camera in the upper left corner above the flash. We really like that the camera module is flush with the back panel, and does not protrude like most smartphones.
In addition to the camera, there is a fingerprint reader and the Asus logo on the rear panel. Despite the matte finish, the back panel is quickly covered with fingerprints.
On the bottom of the smartphone, there is a speaker grill, 3.5 mm audio jack and microUSB port. The power button and volume key are on the right side, and slot for two SIM cards and one microSD card on the left side.
Asus Zenfone Max Pro M1: Display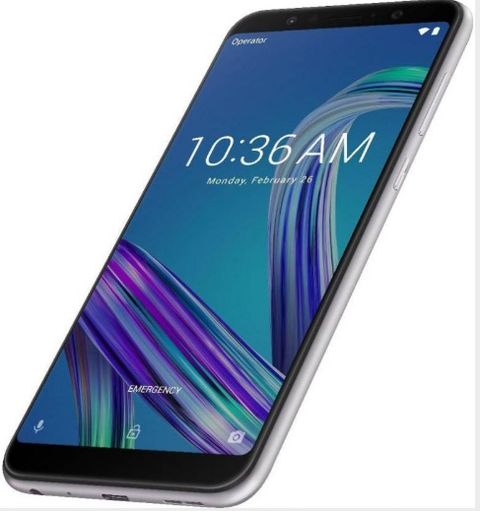 Asus Zenfone Max Pro M1, as its main competitor Xiaomi Redmi Note 5 Pro, received 5.99-inch screen with FHD+ resolution, 2160 × 1080 pixels, and an aspect ratio of 18:9.
There are no complaints to the quality of image and viewing angles. Asus says that new phone uses Qualcomm's display technology TruPallette Ecopix. It provides higher contrast ratio of 1500: 1. There is a night mode in the settings menu, and manual adjustment of color temperature.
Asus Zenfone Max Pro M1: Performance
The processor is Qualcomm Snapdragon 636, the same as Xiaomi Redmi Note 5 Pro. By the way, the same chipset is used in flagship Asus ZenFone 5. Memory configurations can have several options:
3 GB of RAM, 32 GB of internal memory.
4 GB of RAM, 64 GB of internal memory.
6 GB of RAM, 64 GB of internal storage.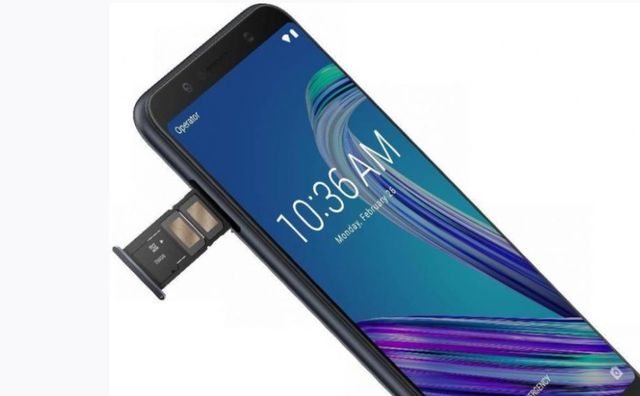 During standard tasks and running applications, we did not notice any hang-ups, braking or significant heating.
In AnTuTu test the smartphone scored 114096 points. The results of single and multiple cores Geekbench are following: 1330 and 4755. GFXBench shows 34 frames per second, and 3DMark Slingshot gave 1440 points.
The quality of the sound is also good, thanks to built-in NXP amplifier and 5-magnet dynamics.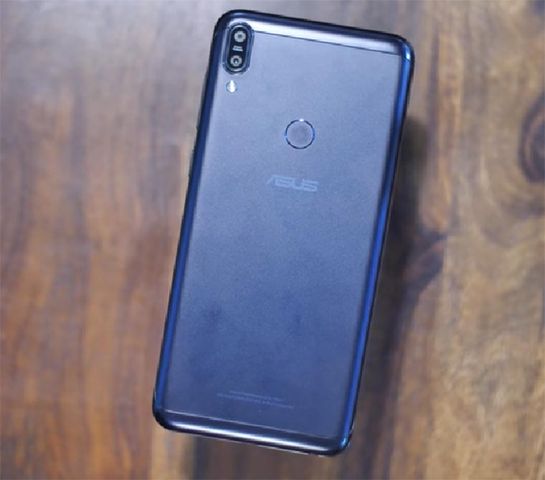 Out of the box, the smartphone is controlled by stock Android 8.1 Oreo without any add-ons. As for me, stock Android has much more intuitive user interface and has a minimal impact on performance.
Asus Zenfone Max Pro M1: Camera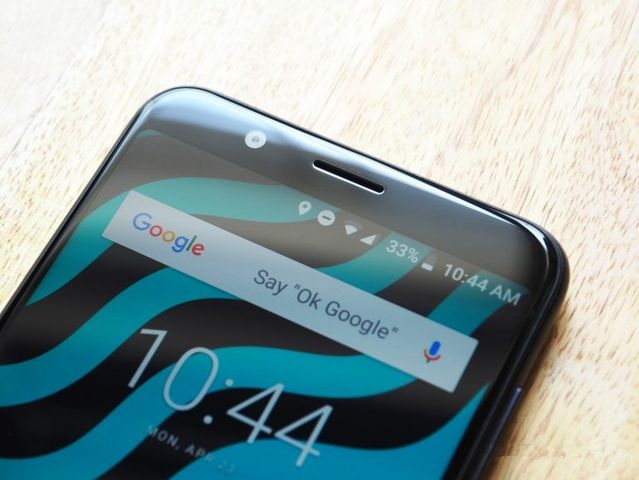 Zenfone Max Pro M1 has a dual rear camera with 13 MP + 5 MP sensors. The version with 6 GB of RAM comes with 16 + 5 MP rear camera, and 16 MP front camera, while the basic model has 8-megapixel front camera.
The camera application for Qualcomm phones is a bit confusing and most of options, such as pro-mode, are cluttered in the settings page, making it difficult to manually configure settings. For example, the flash settings are in the menu, and you will need three presses to turn it on or off. In order to start recording a video, you will also need three presses.
The quality of the images is a little disappointing. In good light, the photos are good, but the quality of images falls with the lack of lighting. Of couese, we've seen much worse cameras, but Asus Zenfone Max Pro M1 cameras are definitely inferior to Xiaomi Redmi Note 5 Pro.
Asus Zenfone Max Pro M1: Battery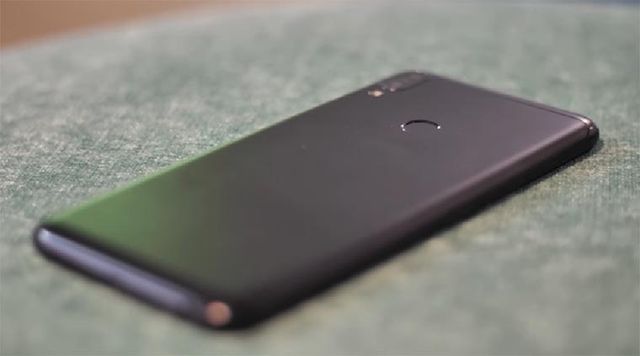 The main pride of this smartphone is 5000 mAh battery. With average using the battery life is about two days. The full battery chage up to 100% takes about 2.5 hours. The single charge is enough for 200 hours of music, 25 hours of video playback, 28 hours of surfing =Internet and 42 hours of talk time on 3G networks.
Conclusion
Asus Zenfone Max Pro M1 is serious competitor to Xiaomi Redmi Note 5 Pro. By all its specifications, it is in not inferior to the smartphone from Xiaomi, except cameras. Morever, it has some advantages, such as a slightly better design, a larger battery, a dedicated microSD slot and a flash for front camera.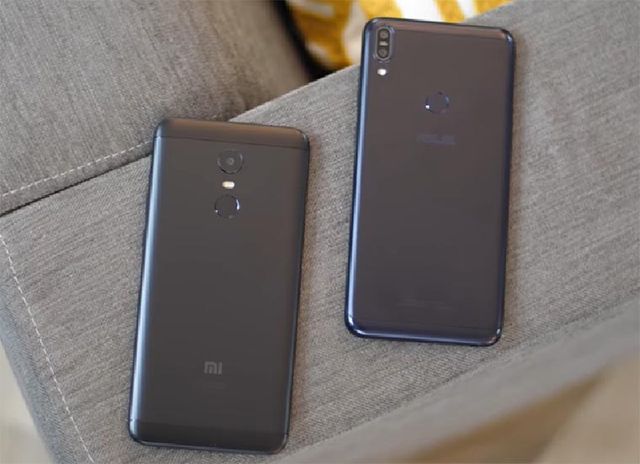 It's also slightly cheaper than Redmi Note 5 Pro. The basic version with 3 + 32 GB of memory costs $165, while the version with 4 GB of RAM and 64 GB of internal storage is $195. The top model with 6 GB of RAM costs about 225 dollars.
Right now Asus Zenfone Max Pro M1 is available only in India, and realese date of the smartphone on international market is not yet known.
Asus Zenfone Max Pro M1 Video Review
Source: gsmarena