Iceland, Norway, Switzerland – there are a few directions that you have to choose to see the most beautiful valleys of Europe. Poland also found on the list We are fascinated by the mystical and far corners of Asia or big city life in New York.We often forget how many beautiful and still free from the crowds of tourists places have much closer – in Europe. On the occasion of the upcoming picnic trivago.pl therefore decided to prepare a ranking 8th most spectacular valleys and to visit Europe.
1 Valley Thorsmork (Iceland)
Thorsmork name comes from the name the Norse god – Thor. It is located on Iceland's place tempts some of the most unique landscapes on Earth, and no doubt should be on the list of custom fields lovers. Squeezed between two glaciers valley, provides a relatively warm climate, which enabled the emergence there of many protected species of mosses, ferns, birch trees and small bushes, which, together with the surrounding hills, also makes it a fantastic place not only for hiking, but also trekking.
2 Valley Excavator (Poland)
This, known to be one of the most beautiful Tatra valley is a great place to start your adventure with the Tatra Mountains. The popular both in summer and winter, to visitors offering a series of picturesque landscapes – from light, flowery meadows to the sharp, pointy turn. Despite its small size tempts visitors not only from the Polish, and the fact that it is located away from urban areas, making it even more attractive for those who are actually looking for rest.
3 Soca River Valley (Slovenia)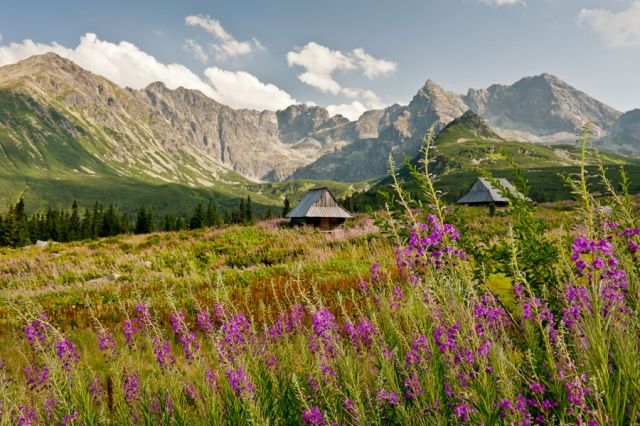 When going west Slovenia, close to the border with Italy you can find a place that for many bears all the hallmarks of paradise. This is something for nature lovers and adventure sports such as rafting, bungee jumping or kayaking, but for lovers of mountain climbing, which in local conditions is the queen of all sports. Soca River Valley is a magical, enchanting alpine peaks and crystal clear emerald water.
4 River Valley uvāca (Serbia)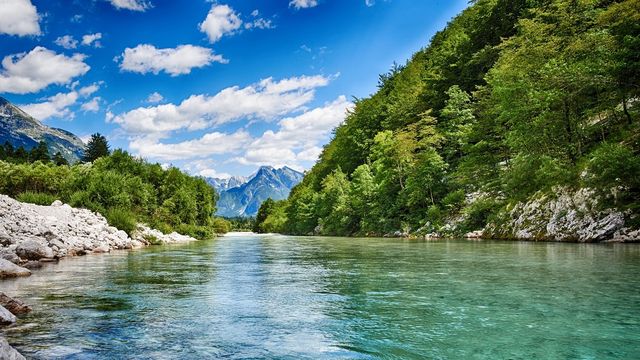 In Serbia, one of the rivers has created one of the most beautiful valleys in Europe. River uvāca, because the name given, and its surroundings are part of the local nature reserve, which is considered one of the most original and spectacular in Europe. This is not surprising. In addition to the majestic meanders, with a little luck, you can also see where the griffon vulture – one of the last two species of vultures in the wild. 
5 valley of Ordesa (Spain)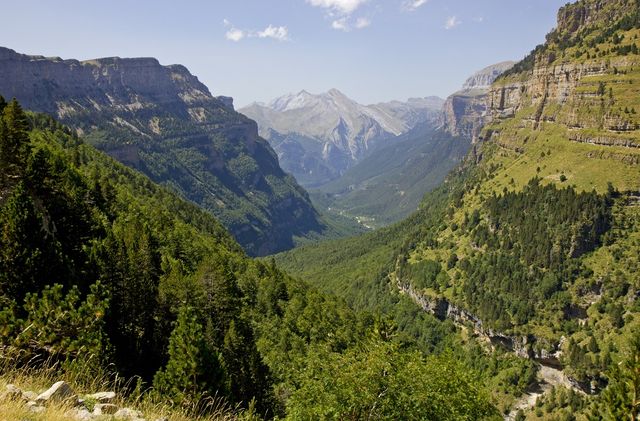 Ordesa Valley is a jewel of the Spanish Pyrenees. Known primarily for its fantastic sculpture offers visitors a rocky cliff, suspended valleys and picturesque waterfalls that almost tempted to wash in them. Unfortunately, the valley is located in the national park, which means that swimming is not permitted there. Ordesa has to offer, however, much more – numerous trails, green forests and unique views are definitely something that you can count reached in a unique place.
 6 Dervent Valley (Turkey)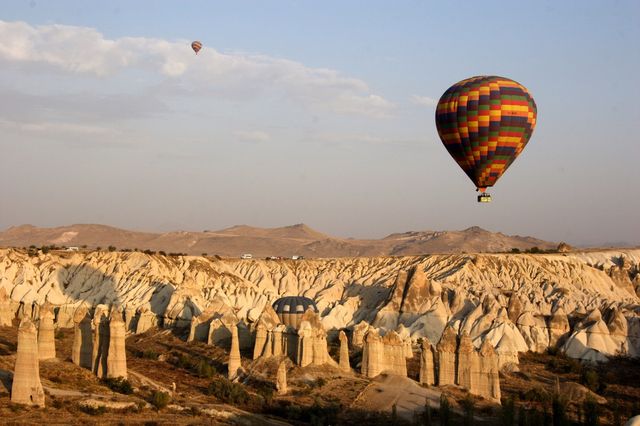 Cappadocia was one of the most distinctive regions of Turkey, is proud of its strict albeit unique views Dervent Valley, also known as Pink Valley. Millions of years ago the area was covered by a layer of volcanic lava, which for centuries carved by wind and rain shaped the landscape straight from Mars. Due to its unique valley also served as the shoot for Star Wars.
7 Anniviers valley (Switzerland)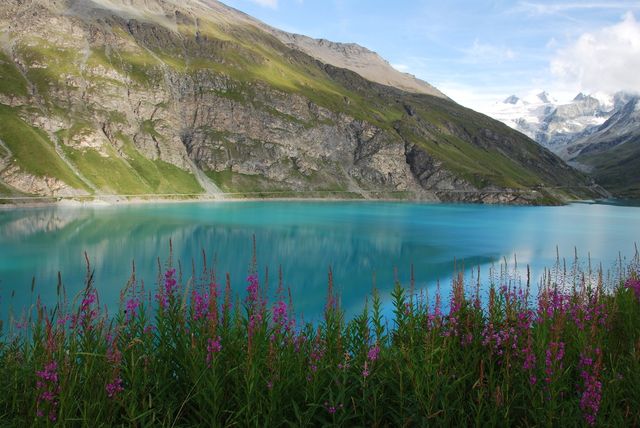 Beautifully located in Val d'Anniviers region is a haven of peace and a mecca for lovers of peace and connection spectacular mountain scenery. The old chapel, standing alone huts and proximity to the river Rhone adds charm to the Alpine landscape, which is famous for its surroundings. The citizens are addicted from the valley of your daily activities – they live not only in tourism but agriculture and farm mountain giving the visitors with the opportunity to savor the charm of homely alpine life.
  8 Oldedalen valley (Norway)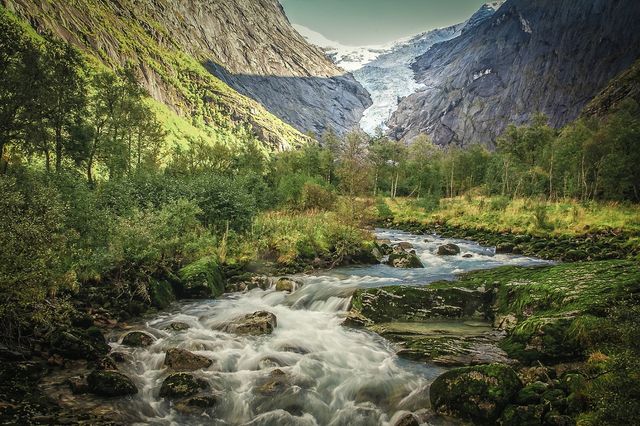 Three hundred kilometers north of Bergen, the Norwegian fjords among hundreds can be found Oldedalen Valley – frozen in winter, while in summer the take-up charm. Covering part of Jostedalsbreen National Park is one of the most beautiful and the most spectacular locations in this part of the fjord, as in his area is the largest glacier across the European continent.