Today we have the first review of a compact, but very useful device. This is a new robot vacuum cleaner BowAl. Despite its compact size and low price, it has a suction power of 1800 Pa, dry and wet cleaning and 1.5 hours of battery life on a single charge.
As you understand, the main feature of BowAl vacuum cleaner is the price – only $30. Should you pay more than $300 for a new robot vacuum cleaner from Xiaomi, and other popular brands, if you can buy BowAl for only $30? Let's find out.
[content-egg module=Offer template=list]
BowAl: Design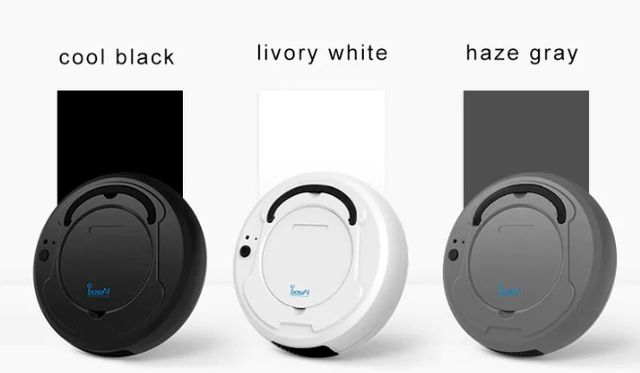 BOWAL Robot Vacuum Cleaner looks the same as most other robot vacuum cleaners on the market. It has a round shape, and available in three colors: black, white and gray.
Its feature (or drawback) is the size – 258 x 68 mm, and the weight is only 580 grams. BOWAL robot vacuum cleaner is made of ABS plastic.
On the top of the vacuum cleaner there is a convenient folding handle for carrying, a charging connector, a battery level indicator and a power button. In the center we can see the lid under which the trash can is located.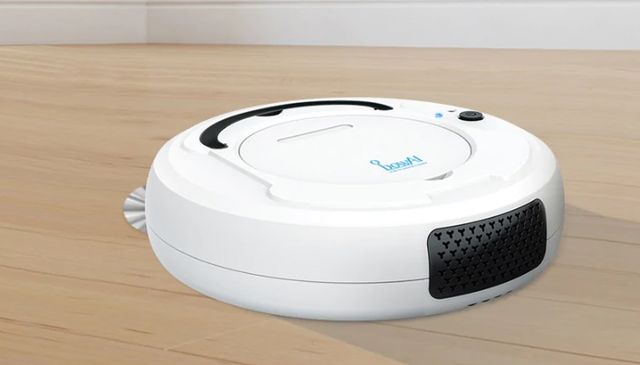 There is a cooling grid on the side panel so that the robot vacuum cleaner does not overheat during cleaning.
On the bottom panel there are three wheels and two brushes to collect small debris, hair and wool, even in hard-to-reach places.
Unlike other robot vacuum cleaners, BOWAL does not have a large central brush. Instead of a central brush, it has small long hole for collecting debris. This is the first big difference between BOWAL robot vacuum cleaner and its more expensive competitors – the effectiveness of garbage collection is much lower.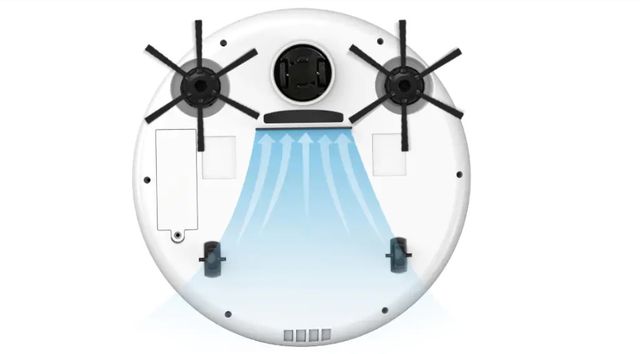 Between the two side brushes there is a small sticky tape for a fibrous wipe, which is used for wet cleaning.
BowAl: Functions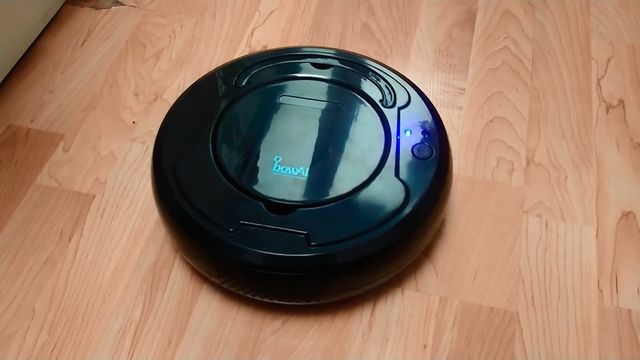 BOWAL robot vacuum cleaner has dry and wet cleaning modes on a flat surface. Unfortunately, it cannot climb even on the carpet. Even the lowest threshold between rooms is an insurmountable obstacle to this vacuum cleaner.
The functions of virtual wall or building a map of a room, of course, aren't available. On the other hand, BOWAL robot vacuum cleaner has the function of protecting it from falling off the steps.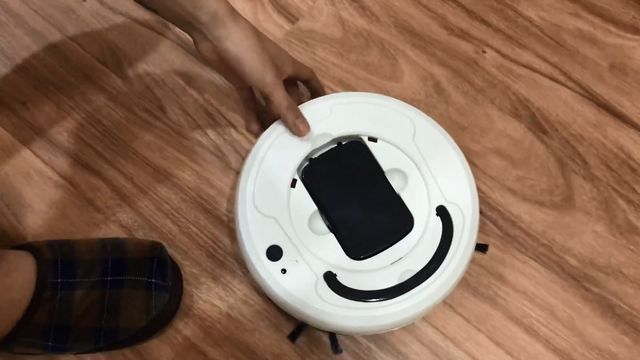 BOWAL is equipped with a good motor with a suction power of 1800 Pa. This is very good power for a compact robot vacuum cleaner.
The capacity of dust collector is quite large – 0.5 liters. You do not have to clean the trash bin very often during cleaning.
To start the wet cleaning, you just need to attach the fibrous wipe to the velcro on the bottom panel of the robot vacuum cleaner. The water container is not provided, so you need to follow when the wipe dries, then wet it again. Of course, you should not rely on high-quality wet cleaning of your apartment, but it can wipe the dust and freshen the room.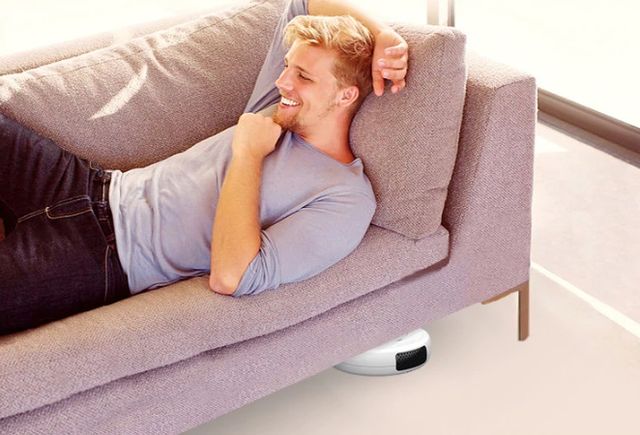 The robot vacuum cleaner is equipped with 1200mAh battery. The single charge is enough for 90 minutes of cleaning, or up to 150 square meters. BOWAL is charged via a regular USB cable. Full battery charge takes about 3 hours.
BowAl robotic vacuum cleaner is controlled only with the button on the top panel. It does not have a remote control or application on a smartphone. Press the button and the cleaning robot starts cleaning.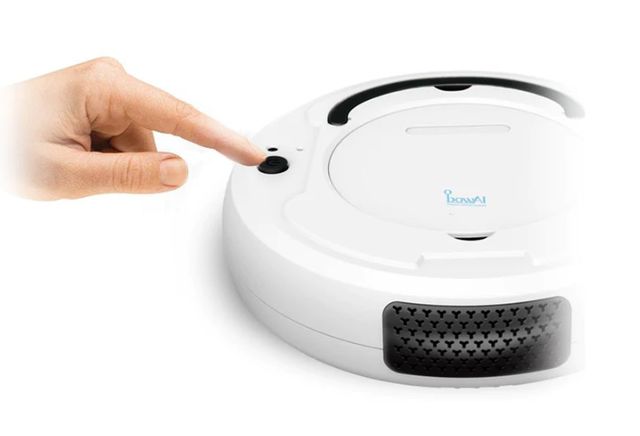 As for the noise level, BOWAL vacuum cleaner doesn't differ from most of its more expensive competitors. The maximum noise level during cleaning is 55 dB. Of course, it's impossible to sleep, but you can watch TV or read a book without any problems while the robot vacuum cleaner cleans up the room.
BowAl: Price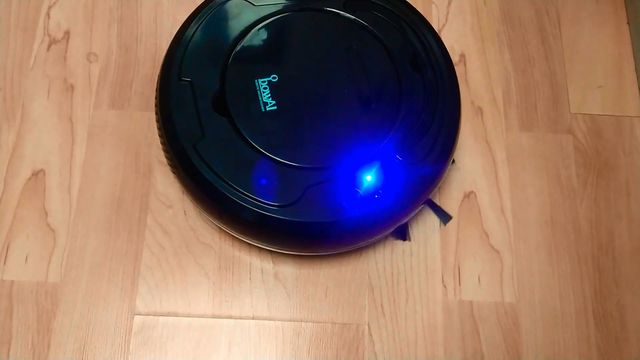 BOWAL Robot Vacuum Cleaner is a good option for fast daily cleaning. However, as our first review showed, the manufacturer had to make big sacrifices in order to minimize the price to $30.
BowAl has lost several useful functions, and, most likely, its cleaning efficiency is much lower than that of more expensive robot vacuum cleaners.
Nevertheless, it offers a good suction power (1800 Pa), a big garbage container (0.5 liters), low noise level (55 dB) and 90 minutes of cleaning on a single charge. A good set of features for a very cheap robot vacuum cleaner, right?
[content-egg module=Offer template=list]