Finally something really new! Caterpillar is a company that is known for its rugged smartphones, and now they did something new – Caterpillar Cat S60, the first smartphone in the world with a thermal camera.
The camera created by FLIR is the world leader in the production of cameras for thermal detection. The camera can detect and identify heat required objects and when the human eye cannot see, and this is to a distance of 300 meters. The application is wide, and you'll love what example can recognize and "… heat loss around windows or doors, detect moisture separation or isolation, but also to detect overheating of the installation of wiring, all in total darkness." In other words, this is a great device for builders.
Features of the Caterpillar Cat S60 specs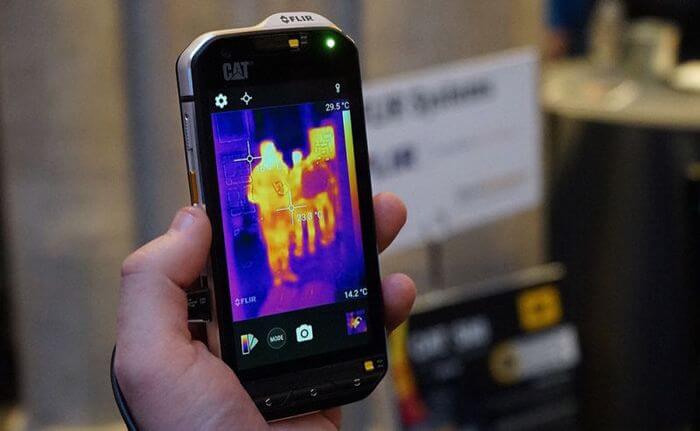 In addition to being the first device that is embodied thermal camera, Caterpillar Cat S60 is the first smartphone in the world that has the right waterproof. In fact, Caterpillar claims that it can plunge into the water to a depth of 5 meters for 1 hour, it will not be anything. Built-in camera has special underwater mode photos, which will appeal too many.
 to clean concrete, it will not be anything to happen, and which is consistent with military MIL Spec 810G certified.
Although it belongs to the category of smartphones, Caterpillar Cat S60 has a large 7-inch screen HD resolution of 1280 x 720 pixels, which is a very special brightness level of 540 nits, so it will be very well visible in broad daylight. The very sensitivity of the screen is enhanced because it reacts to the touch when you're in the glove and is further protected by Corning Gorilla Glass 4 protective glass.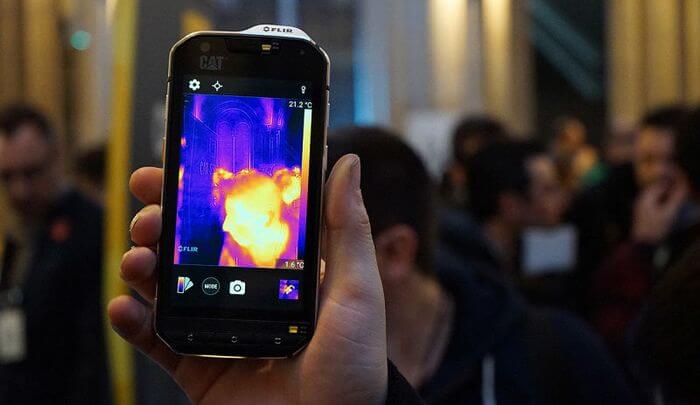 As the camera is concerned, other than thermal has a "regular" – front selfie camera is of 5 MP and rear of 13 MP with dual LED flash and auto focus. The battery is 3800 mAh of the excellent optimization of consumption. Otherwise, the device runs on the new Android 6.0 Marshmallow operating system and supports 4G LTE network. Otherwise, in order has new 8-core Qualcomm Snapdragon 617 processor with 3 GB of RAM and 32 GB of internal memory.
We learn how the Caterpillar Cat S60 will present at the MWC 2016 show in Barcelona, and the sales will start immediately thereafter at a price of 649 euros ($ 599).
Source: Gizmodo