Most nettops are expensive, although they have a rather low performance. By itself, the nettop does not want to be powerful, since with high productivity comes a large heat. The problem is solved by a good cooling system, but compact body does not allow to use it. Manufacturer can not put SVO or large tower cooler.
New computer called Chuwi HiBox looks like TV set-top box. The dimensions are very compact, but in reality it is a full-fledged computer with a lot of functions.
In this article we look at Chuwi HiBox features, and you'll make your conclusions you need it or not. And, of course, it is not a gaming computer.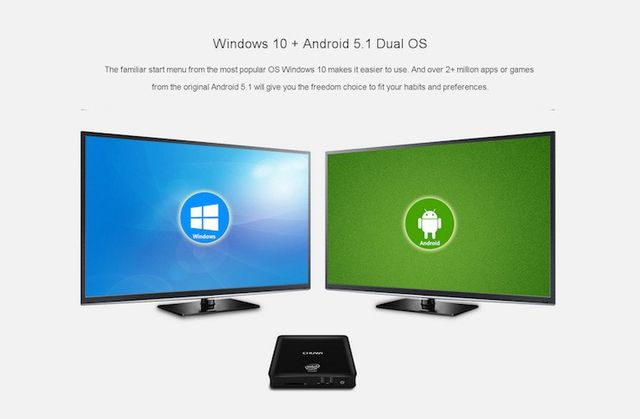 Chuwi HiBox: Specifications
The performance of Chuwi HiBox is supported by Intel Atom Z8350 processor. The chipset works on four processing cores with a sufficiently high clock speed of 1.9 GHz. Its performance is enough for casual tasks like watching video, working with texts, for communication in social networks and e-mail clients.
Also Chuwi HiBox has 4 GB of RAM. It offers 64 GB of built-in memory. Quite acceptable specifications, as for me. You should mention that device is cheap and focused on usual everyday tasks.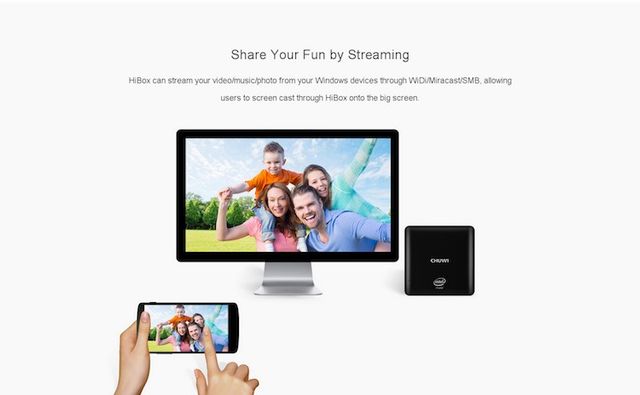 Chuwi HiBox: Design
Chuwi HiBox body is completely made of black plastic. It looks quite stylish and it will not be as dusty as glossy analogs. Nobody want to wipe computer every day.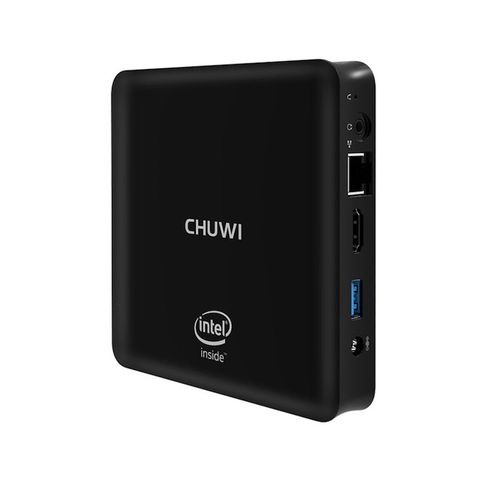 On the top of the body are logos of the company and Intel Inside, so we immediately understand the seriousness of the idea. The front edge there is a power button and two USB ports. On the right side there are a lot of ports for connecting peripherals, headphones and Ethernet. In general, there will be no problems with connecting something.
Chuwi HiBox: Features
Chuwi HiBox weighs only 200 gram. It's actually the weight of a mobile phone. At the same time, the computer's size is 12 by 12 centimeters. It is a very compact device that can be hung at least on the monitor, even at the back of the TV set and used as a TV-set-top box.
The computer can easily play 4K video. It has two USB 2.0 ports, one USB 3.0, an HDMI port for connecting to a TV or monitor, a memory card slot. That is, you can even connect an external HDD and solve the memory problem.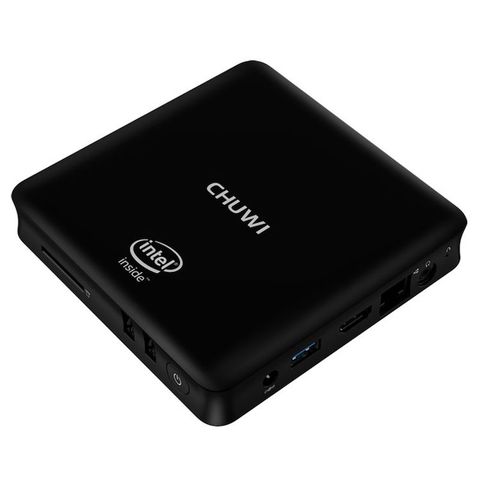 Conclusion
The main advantage Chuwi HiBox is its price – $140. It's really cheap. You get a fully working computer. Also it has two operating systems installed – Windows 10 and Android. It also gives you certain advantages in work and entertainment. In addition, it's too difficult to call Chuwi HiBox a computer, because it does not produce heat. It is very cool, so you shouldn't worry about noisy fans and other unpleasant little things. Everything is quiet and cool here.
[su_button url="http://www.gearbest.com/tv-box-mini-pc/pp_590406.html?wid=21&lkid=10425705″ target="blank" style="flat" background="#e50810″ size="8″ center="yes"]Buy Chuwi HiBox for $123.99[/su_button]