CHUWI, which is known for its tablets, laptops and mini PCs, has unveiled its new device called LarkBox. According to the Chinese manufacturer, this is the smallest mini PC in the world with support for video playback in 4K resolution.
The size of CHUWI LarkBox is really impressive, but let's talk about the other features of the new mini PC.
Design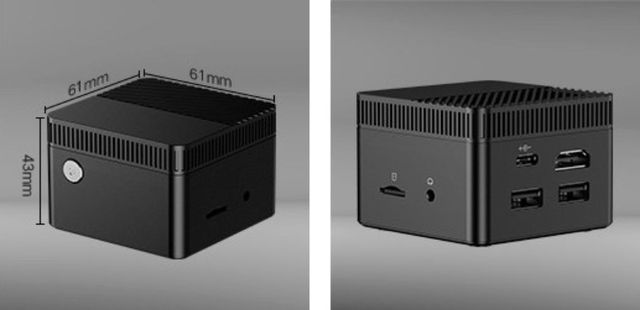 Returning to the size of CHUWI LarkBox, its dimensions are only 61 x 61 x 43 mm. The weight is only 127 grams.
Yes, Chuwi's new mini PC is 6 by 6 cm cube. It is even smaller and lighter than most smartphones! Of course, mobile devices are thinner.
Despite its compact size, the mini PC has many ports, such as two full-sized USB A, HDMI, 3.5 mm audio jack, as well as a slot for microSD memory cards.
The device comes in a classic black color.
Specifications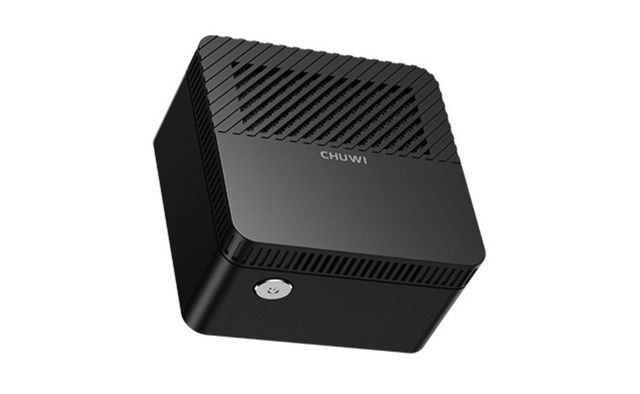 Ok, now let's talk about the specifications. They are no less interesting and impressive than the size and design of a mini PC.
CHUWI LarkBox is equipped with Intel N4100 processor. This processor was released at the end of 2017, and it is still used in budget ultrabooks and tablets. Its maximum clock frequency is 2.4 GHz.
Graphics Accelerator is Intel UHD 600.
In addition, the mini PC is equipped with 6GB of LPDDR4 RAM and 128GB SSD. As I already said, you can use a microSD memory card up to 128 GB.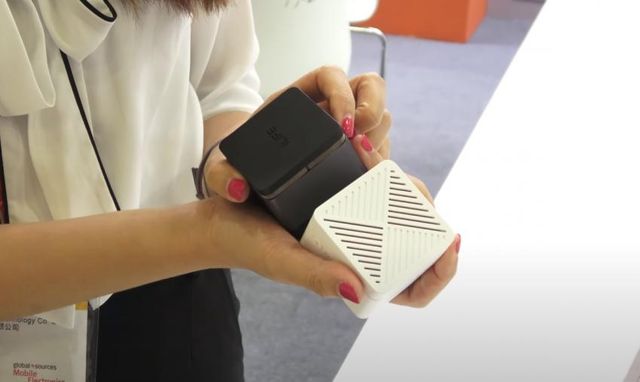 The new device from CHUWI offers wireless connectivity via Bluetooth 5.0 and Wi-Fi 802.11ac.
By the way, despite the fact that Intel N4100 processor does not need active cooling, CHUWI LarkBox mini computer is equipped with a small fan. At the same time, the manufacturer claims that the noise level is very low.
Price and Buy Chuwi LarkBox
The price and release date of CHUWI LarkBox were not disclosed. However, the mini PC page is already available on the official CHUWI website. Also, the Chinese company gives away a new mini PC. Giveaway will end on May 16, 2020. I assume that mini PC will go on sale after the end of the giveaway.
Summing up, I want to say that CHUWI LarkBox is not a replacement for computers. Most likely, the main task of this mini PC is to play videos, for example, on YouTube or other sites. You can connect a mini computer to the TV.
By the way, I did not say anything about CHUWI LarkBox operating system, because it is unknown.
As you can see, we still have many questions to the new mini PC from CHUWI, so we are waiting for the news.
Source: chuwi