Company SAPPHIRE Technology announces the release of three new models in the series of video cards R9, created on the basis of the most advanced architecture GCN (Graphics Core Next), AMD. 
Model SAPPHIRE R9 285 Dual-X – is equipped with the new kernel and GCN cooler Dual-X our own production. Dual-X cooler with two multi-blade axial fans and a set of heat pipes is an effective and low-noise design. The Standard Model R9 285 has 2 GB of GDDR5 memory with the latest clock speed 1375 MHz (effective – 5.5 GHz) and the nucleus GCN 1792 stream processors with 918 MHz frequency. Model R9 285 OC has increased clock frequency 965 MHz core and 1400 MHz memory (effective – 5.5 GHz).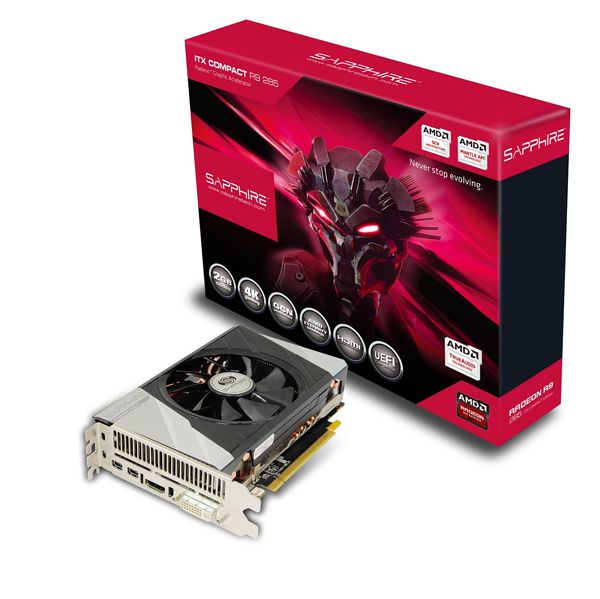 At the same time the company is SAPPHIRE model R9 285 ITX Compact OC. This model is designed specifically for compact computer systems, so it is equipped with a shorter PCB length of 171 mm and an effective cooler with heatpipes and a fan. The model ITX Compact set to the same core GCN, as in the models Dual-X, so it has a core clock frequency of 928 MHz and 1375 MHz memory (effective – 5.5 GHz).
All three models have the latest GCN characteristics of AMD, including AMD Trueaudio technology for the highest quality sound in computer games, as well as technology to improve the quality of images from AMD, AMD HD Media Accelerator and AMD PowerTune technology for optimal performance. They provide support for the latest PC games and applications with DirectX 12 and OpenGL 4.4, and built-in dual system BIOS supports both system UEFI, and the old system.
In addition, all three models support the technology AMD Eyefinity, allows you to connect multiple displays. They are compatible with CrossFire to speed with a few cards on the motherboard that supports CrossFire. Since CrossFire now connected via the PCI-Express, connecting cables are not required.
Series of cards SAPPHIRE R9 285 will be available from September 2 through online stores and retailers around the world.