Probably every one of you who have flown in an airplane, looking out the window I would like to see a full panorama opens up the space. Parisian design company Technicon Design has developed a concept model airplane IXION Windowless Jet, which is completely devoid of windows. You may think that this sounds like a nightmare of claustrophobia, but it is actually completely wrong.
Instead of windows designers from Technicon Design use flexible screens that cover the walls and ceilings of the cabin of the airplane. Also the concept of airplane uses external cameras mounted on the fuselage, which record a 360-degree panorama of the survey. Further, it is adjusted and displayed on the screen in real time, according to the resource Yahoo.
"I gave the team an opportunity to break out of the traditional way of thinking in relation to the exterior and interior. While all use the definition of sketches for external concepts, we started to think about the internal concepts ", – said the director of design at Technicon Design Studio Gareth Davies.
Removing windows has its advantages, such as providing greater flexibility in the design of the interior of the airplane, reducing the cost and materials.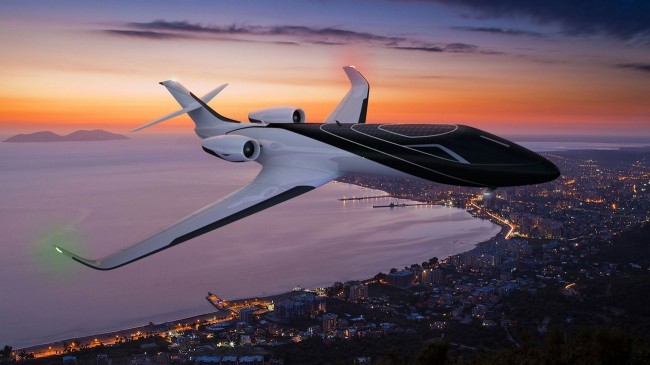 In addition to displaying the current look and feel, the screens can be programmed to display any landscape that you want. Sitting in a plane, you are free to choose for themselves and any kind of fly rainforest, Paris, Grand Canyon or even fly into space. Also, this technology allows you to use the screen as a computer display, which means that during the flight, you can conduct video conferences.
IXION Windowless Jet uses existing technology, so that there may soon it can be seen on the runways.