Today it is difficult to say is the gadget a clone of well-known brand, or it has a similar design. It seems that there is no more a concept of "copy" or "clone" on smartphone market, because all mobile devices look similar to each other.
Until recently, smartwatches and fitness bracelets were original. However, today there are so many wearable devices, so they become similar to each other, just like smartphones. For example, Xiaomi Mi Band 3 and Mi Band 4 fitness bracelets are copied by many Chinese manufacturers, for example, BAKEEY M4 MAX.
DT NO.1 introduced the new fitness tracker DT NO.1 DT88, which looks the same as Samsung Galaxy Watch Active. Of course, the price of DT88 is much less than smartwatch from Samsung.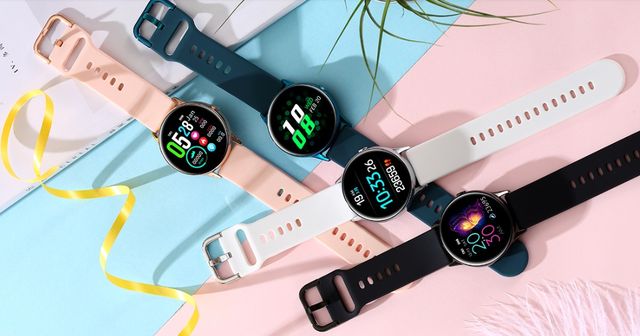 We'll make the first review of new DT NO.1 DT88 fitness tracker and find out is it really a good budget clone of Samsung Galaxy Watch Active.
[content-egg module=Offer template=list]
DT NO.1 DT88: Design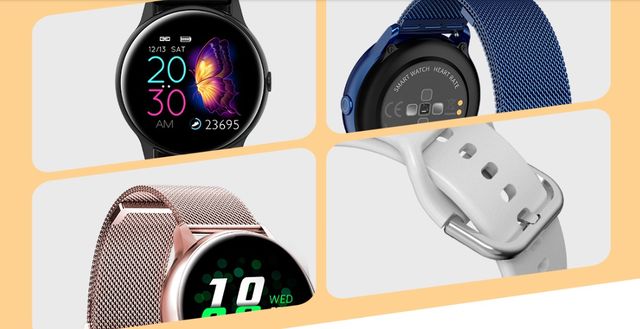 Compared to other DT NO.1 smartwatches, the new DT88 looks quite simple and modest. Most of the previous NO.1 bracelets were more suitable for men, but DT NO.1 DT88 will harmoniously look on both male and female wrist.
DT NO.1 DT88 received a round dial with a thin bezel. The body is made of stainless steel.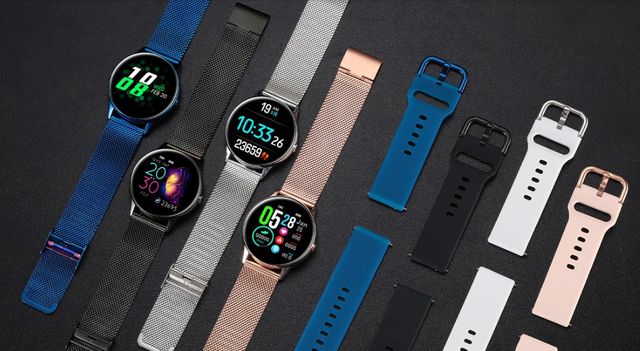 The watch strap is removable, and it is available in two versions: silicone and metal. The silicone strap gives the watch a more sporty look, while the metal strap is more suitable for classic clothes. The strap length is 245 mm. This is enough for a thin female wrist and for a large male hand.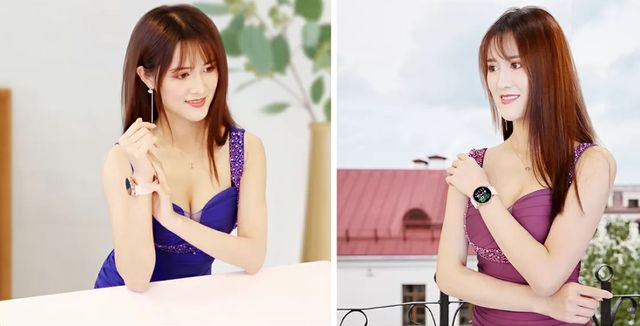 The strap is available in several colors: black, silver, pink and blue.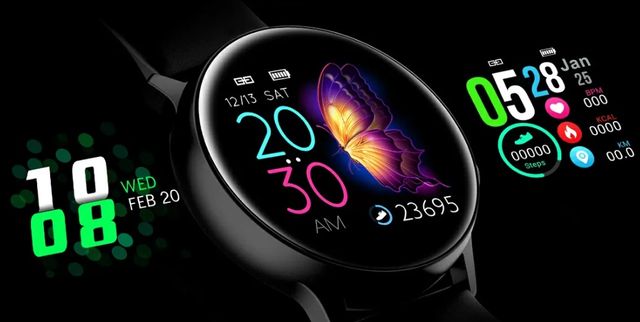 DT NO.1 DT88 comes with 1.22-inch color display. This is IPS panel with resolution of 240 x 240 pixels. The display is full touch screen, but there is a physical button to return to the previous menu on the right side.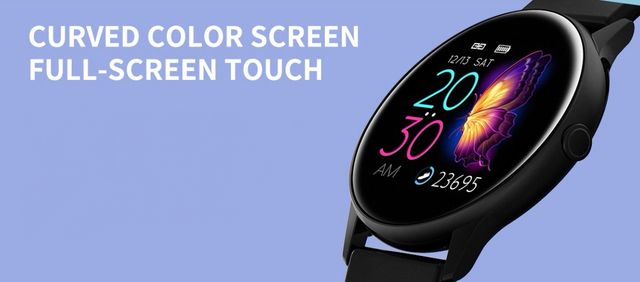 By the way, the button on the right side of DT NO.1 DT88 is the only noticeable difference compared to Galaxy Watch Active. Samsung smartwatch has two control buttons.
On the rear panel there are heart rate and pressure sensors, as well as magnetic connector for charging the fitness tracker.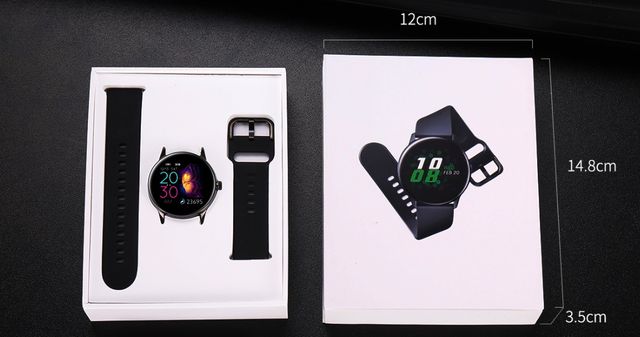 As we wrote earlier, DT NO.1 DT88 is quite compact – its size is 14.8 x 12 x 13.5 cm. The weight depends on the strap material. The watch weighs only 40 grams with silicone strap, and 65 grams with metal strap.
DT NO.1 DT88: Specifications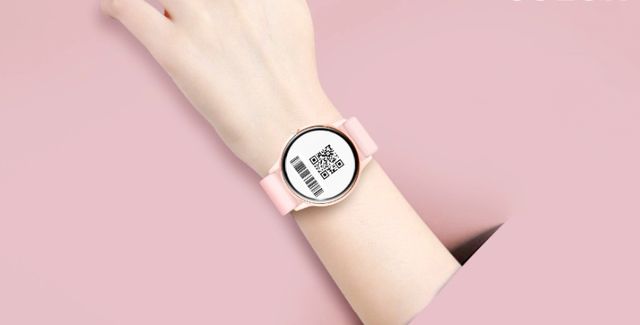 The energy-efficient NRF 52832 processor is used in DT NO.1 DT88. The watch supports Bluetooth 4.2. It is synchronized with smartphones through Fundo app. You can download it from Play Store or the App Store.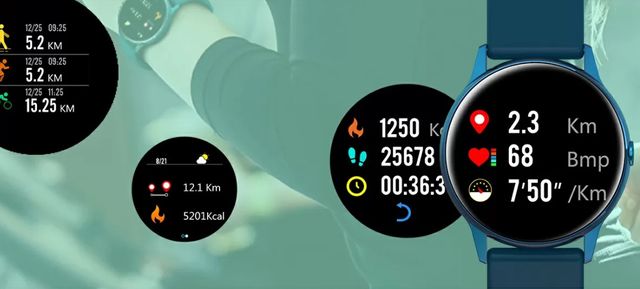 We should also say that DT NO.1 DT88 is only compatible with smartphones on Android 4.4 and iOS 8.0 or higher. The app on smartphone allows to track daily activity, as well as results of training.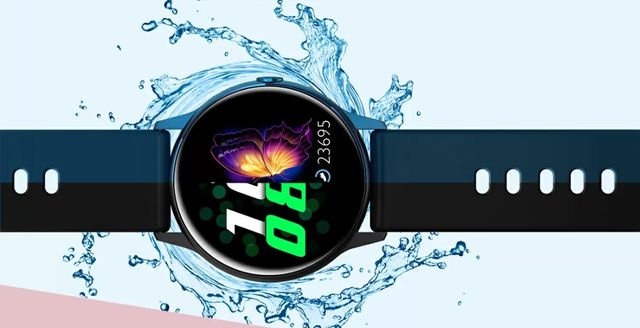 The watch is protected from water according to IP68 standard. You can swim in the pool with the watch, wash the hands or use it in the rain.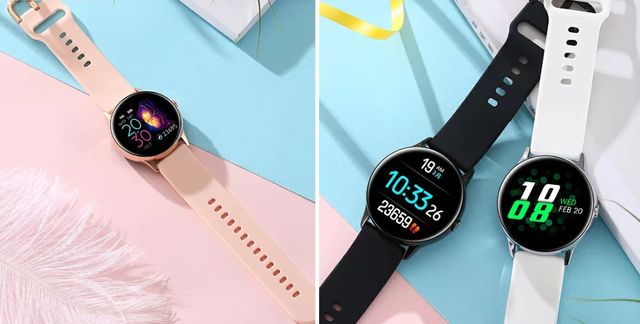 DT NO.1 DT88 is equipped with 150mAh battery. It provides 7 days of battery life or 3 days with active use. This is a quite low result. For example, we already wrote about a similar watch called LEMFO C10, and it lasts up to 15 days on a single charge.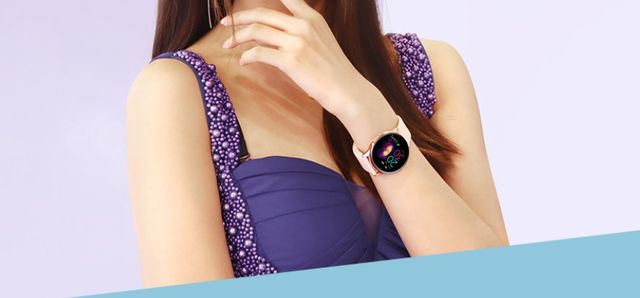 Most likely, the manufacturer had to sacrifice battery life to make the watch as thin as possible.
DT NO.1 DT88: Functions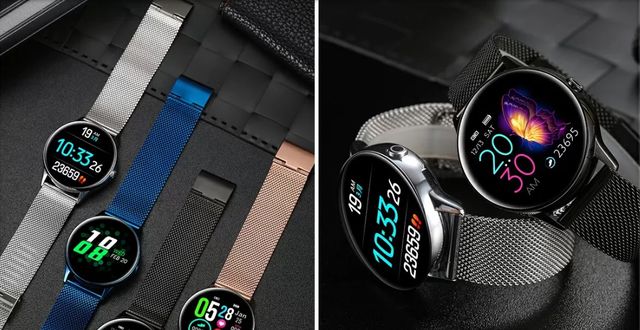 DT NO.1 DT88 supports many useful functions. First, the watch tracks heart rate, blood pressure, blood oxygen, and sleep quality. It is also useful for athletes who monitor their performance during active sports.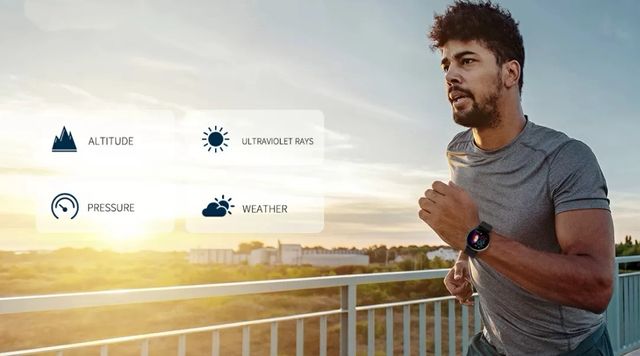 You can use 9 sports modes, weather forecast, atmospheric pressure, ultraviolet level and remote control of smartphone's camera. By the way, one of the sports modes is swimming. Thanks to IP68 water resistance, you can swim with DT88 in the pool and track the results of your workouts.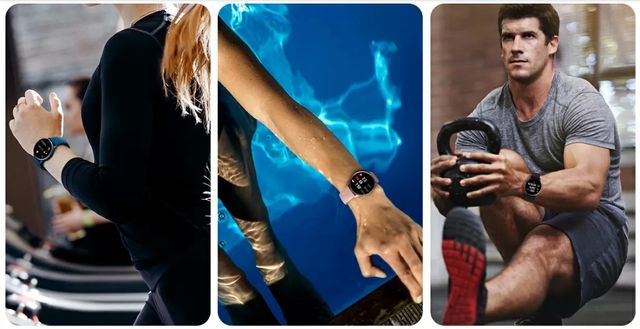 The information about weather, atmospheric pressure, ultraviolet level and altitude above the sea is downloaded from Internet. As you understand, the watch don't have built-in sensors to measure these indicators.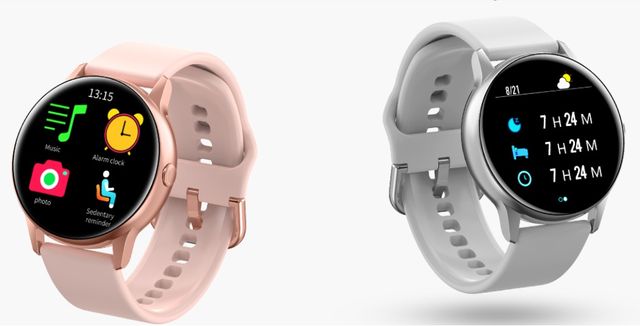 Other functions are standard for a modern fitness bracelet: pedometer, distance, calories, notification of calls, messages, notification from social networks, alarm clock, timer, reminder, calendar, phone search, etc.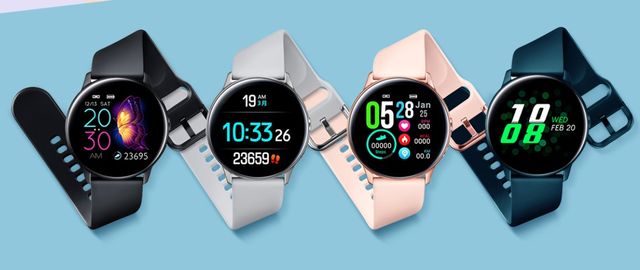 Using application on smartphone, you can change the main screen of the dial. By the way, some of them are very similar to the dials of Samsung Galaxy Watch Active.
DT NO.1 DT88: Price and buy
DT NO.1 DT88 fitness tracker is already on sale. You can buy them for $26.
[content-egg module=Offer template=list]
Source: dtone