Launched a project on Indiegogo unique elektrotsikla URB-E, which is a completely different approach to moving around the city.
New elektrotsikl URB-E compares favorably with all existing competitors in the market.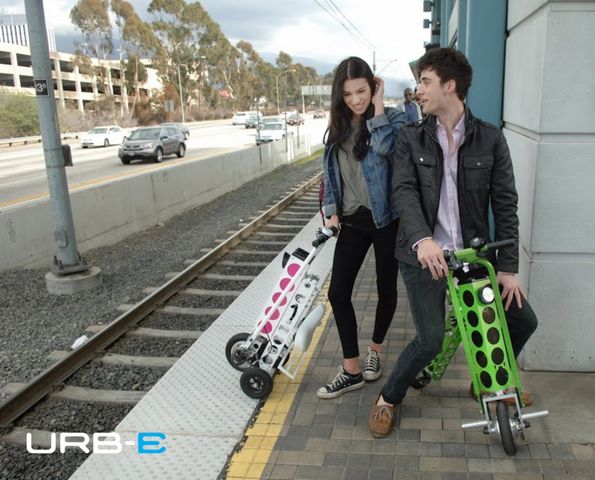 First, the vehicle for a couple of seconds it easily converts into a comfortable carrying a piece of luggage. So the use of public transport will be without any difficulty: Metro Station, take the elektrotsikle, then fold it and is sure to go on the train, even in rush hour. Second, place URB-E takes not much, and weighs just 13 pounds – almost like a modern bicycle. And thirdly, it is very unusual and stylish looks.
In development are two versions of the URB-E: two-wheeled tricycle Commuter and GP. According to the characteristics they are completely identical. Top speed of both URB-E – 24 km / h, and travel on one battery charge can be 32 kilometers. After that URB-E will need to be connected to an outlet to charge it will be about three hours.
Elektrotsikl available for order in a variety of colors – from classic black to a "summer" yellow or orange.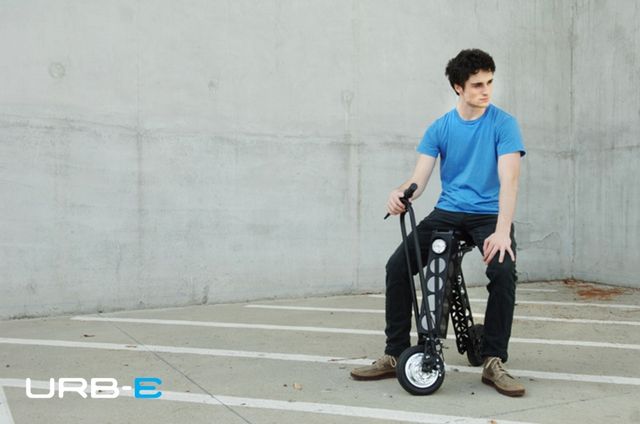 Special applications for iOS or Android smartphone through the track allows the battery status URB-E, speed and distance covered. Phone, by the way, can be charged with a special docking station in elektrotsikle.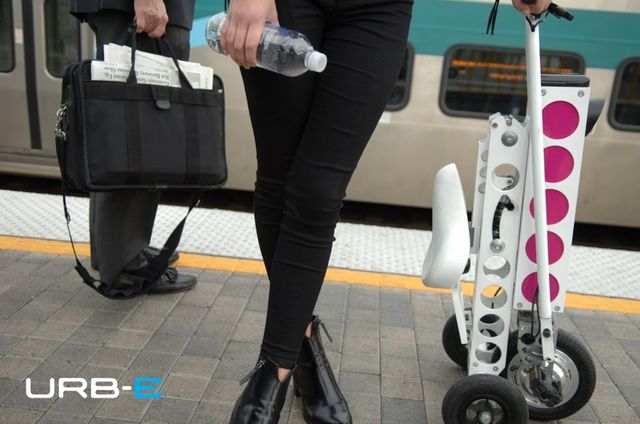 Buy URB-E can be either $ 1599 (then it will be done manually in California), or for $ 799 (regular "factory" model). This is an acceptable value, especially given the more expensive and bulky competitors.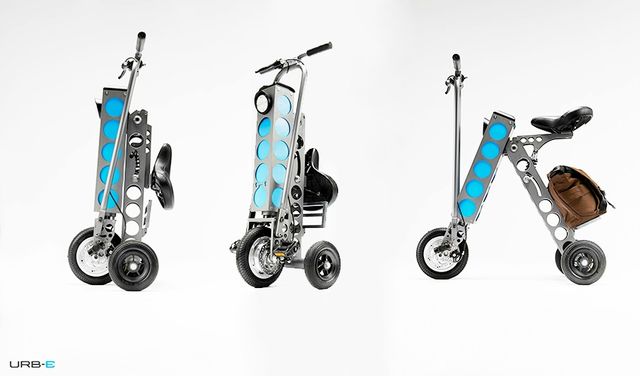 Order yourself this unique elektrotsikl possible on the official project page on Indiegogo . The required amount, by the way, he had already gathered.