Possible spoiler!
Kinda replenishment occurred in the cast of the detective thriller Elementary. As the portal TVLine, the role in the third season of the show was actor Christian Camargo, familiar to our viewers for his role as Brian Moser – The Ice Killer of the first season of the crime drama Dexter.
According to the source, this time not to play Camargo bloodthirsty maniac, a simple guy named Chris, a former boyfriend of Joan Watson (Lucy Liu). In the story, Chris and Joan were colleagues back in the days when the latter was working in the hospital. Since then, much time has passed, but when the third season of the guy there will be some problems, he would ask for help is to ex-girlfriend, who managed to retrain as a private detective.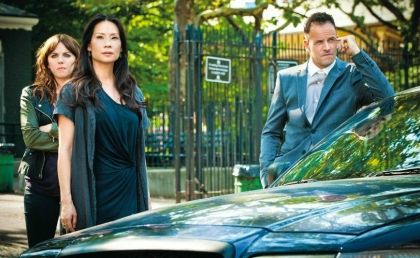 Online go interesting rumors that old feelings of Chris and Joan could erupt again, and then the hero Camargo will often appear in the storyline of the new season.Did the writers of the project even decide to turn their sympathy for each other in a serious relationship. Case can even walk to the wedding … Read more about their novel we learn by looking at the seventh series of the third season.
Elementary will return to the CBS broadcast on 30 October.