Dual cameras became popular only last year. Today it is impossible to imagine a smartphone without a dual camera on the back. However, what do you think about triple real camera? If it still does not impress you, then add a dual front-facing camera to it. As you can see on the title of the article, today we have unboxing, full review and tests of Elephone A5. Yes, the smartphone has five cameras in total.
In addition, Elephone A5 is equipped with Helio P60 chipset, 4GB RAM + 64GB ROM, 4000mAh battery and glass back panel of very beautiful twilight color. The price of this phone is only $209.99. It is very interesting offer, isn't it?
So, let's make review of Elephone A5, and find out do you really need triple camera? Below I will leave the links to buy the smartphone. Please, use these links, because buying through them you support our website. Your support is important to us. Soon there will be more reviews.
Unboxing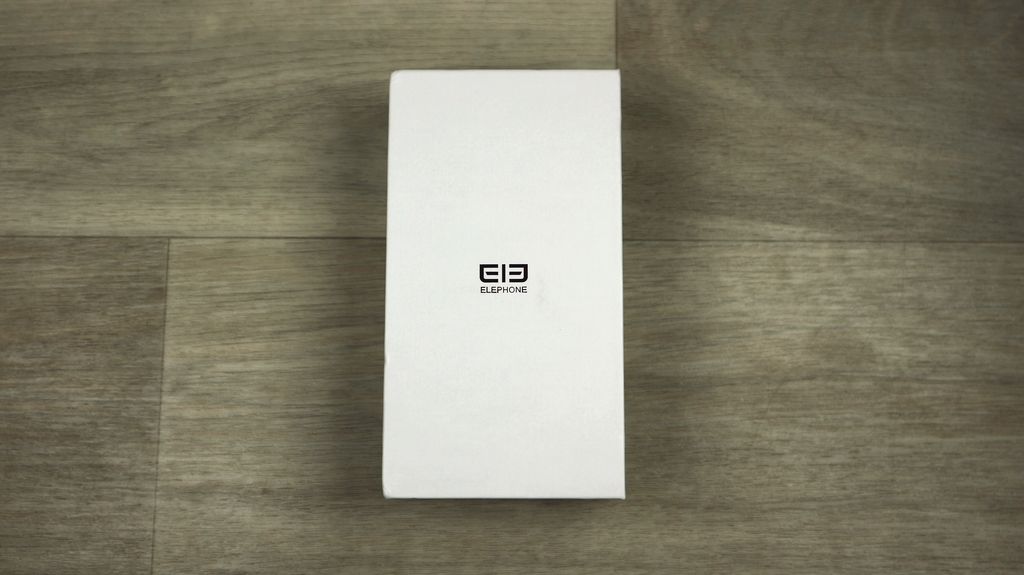 This is not the first review of Elephone smartphone on our website. We already made review of Elephone S8 RED. Why did I mention that? Elephone S8 Red and new Elephone A5 come in the similar white cardboard boxes. These are unremarkable boxes with Elephone logo, and brief specifications on the back.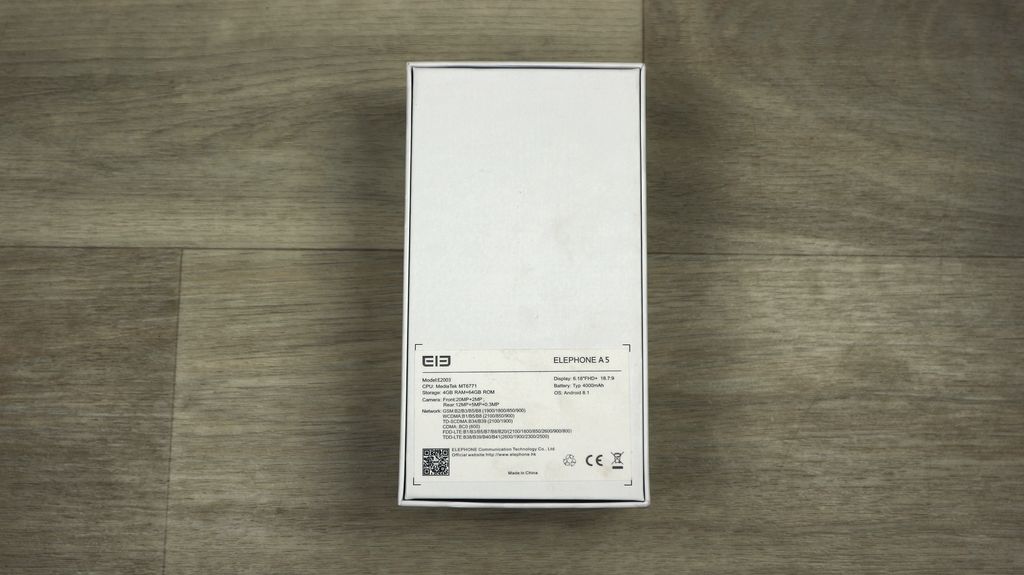 Moreover, all Elephone smartphones have almost the same package contents. It includes the smartphone, silicone case, quick start guide, SIM needle, USB cable and power adapter.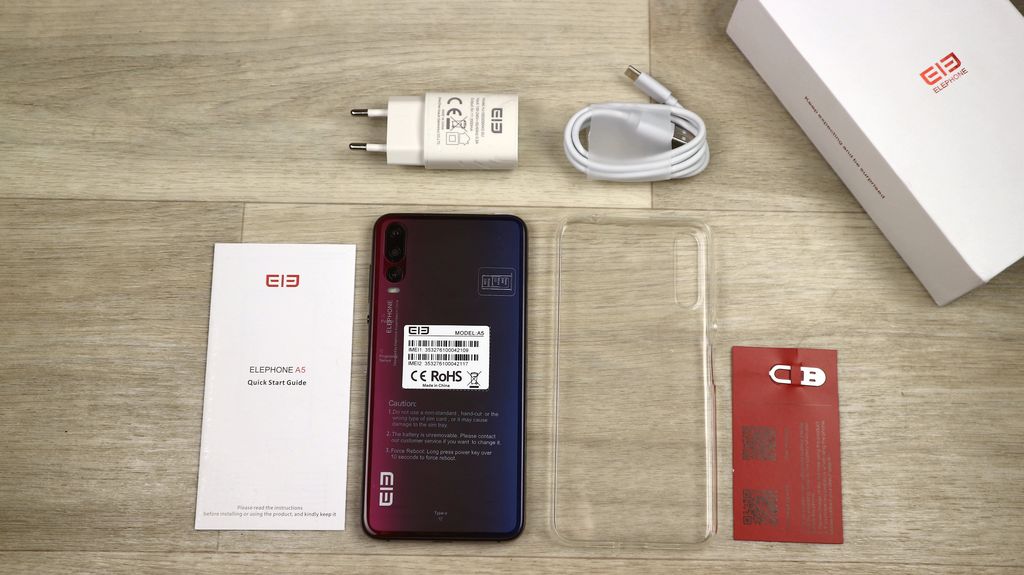 To be honest, we didn't expect more from $200 smartphone. The main thing here is mobile device, so let's look at design of it.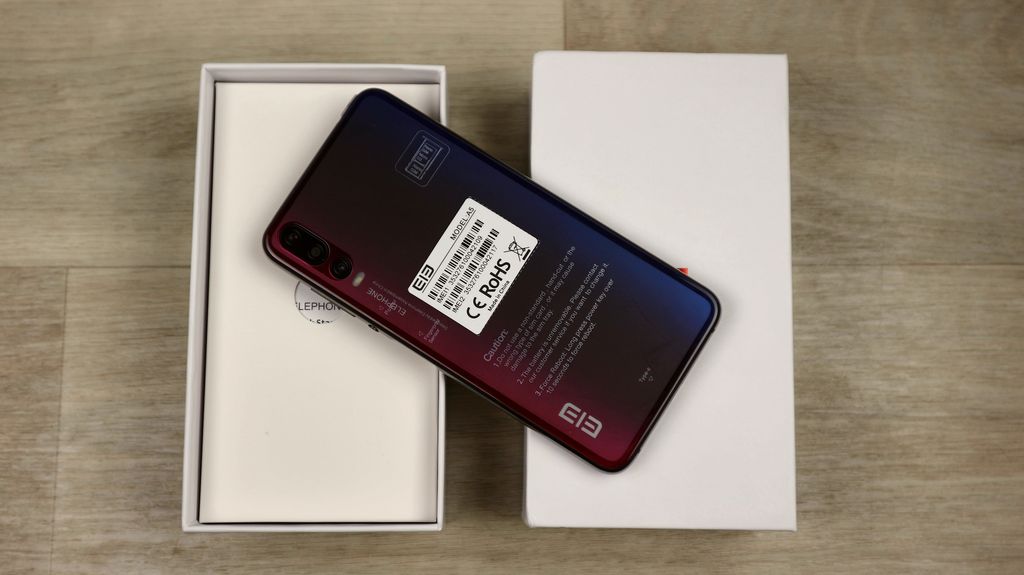 Design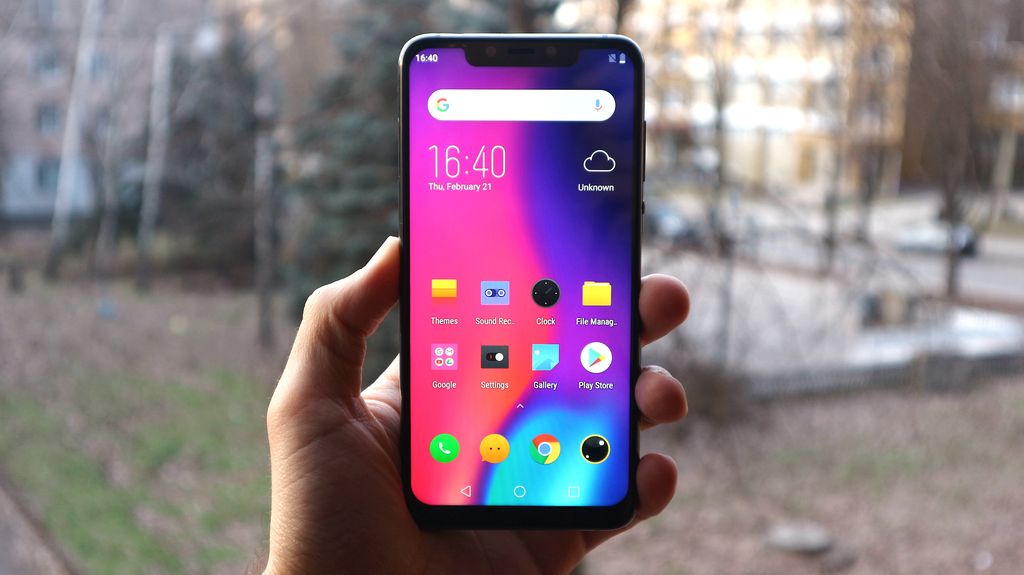 The design of Elephone A5 is not completely new. The previous generation Elephone A4 looks very similar to the new smartphone. Of course, Elephone A5 received some updates, for example, the notch becomes much smaller, but it is still big for 2019.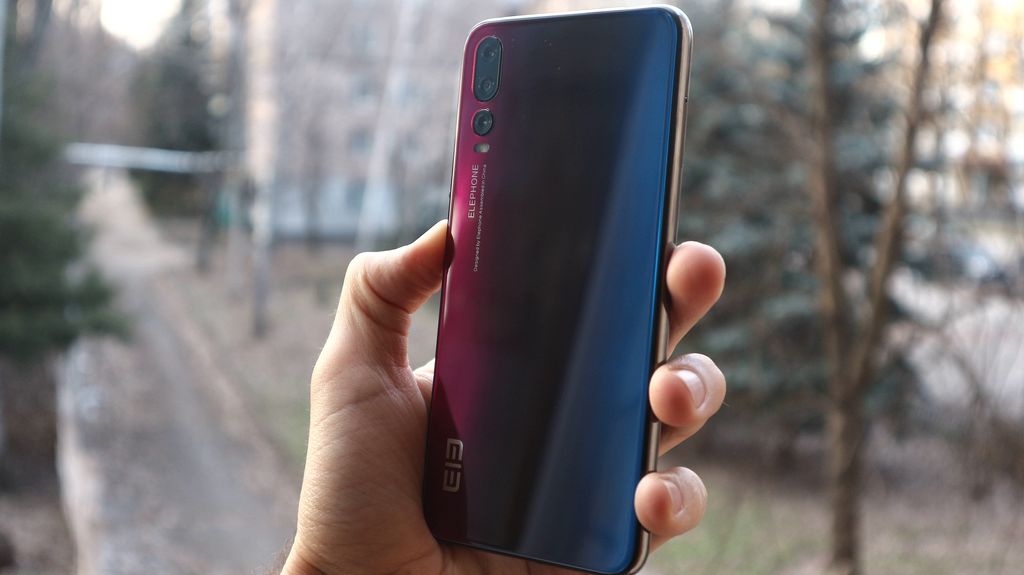 The rear panel is made of glass, while the frame is metal. This combination of materials gives the impression of an expensive and premium device, although in reality Elephone A5 costs $200. From other side, most likely, you will use silicone case, so the material of back panel doesn't matter.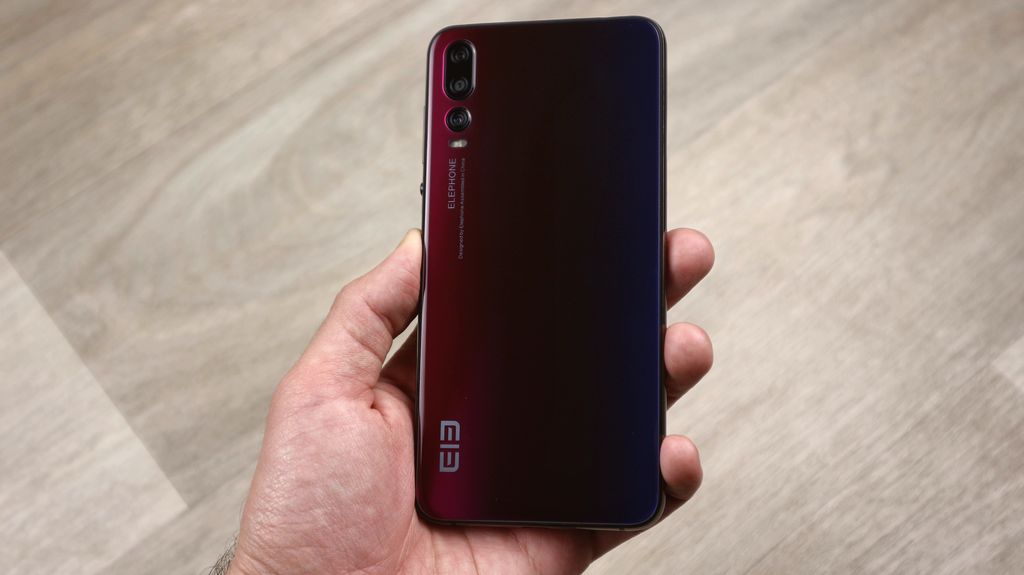 Another interesting feature of new phone is color. The back panel is purple and blue with gradient. The manufacturer calls this color Twilight. Elephone A5 looks very interesting in hands.
The fingerprint sensor is located on the right side. It is very unusual and bold solution, because most phones have rear fingerprint scanners.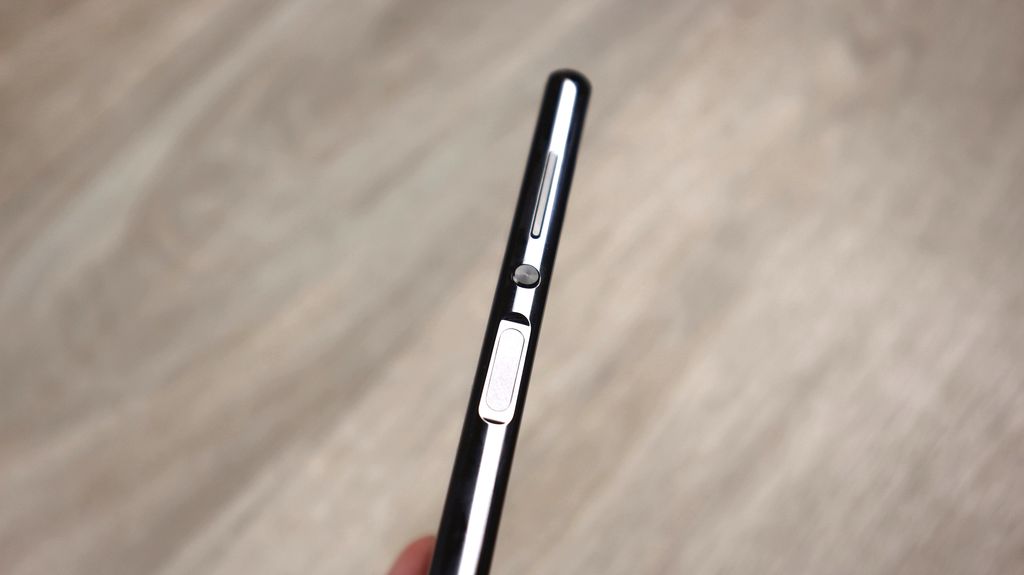 Also, the smartphone has round power button. This is another difference compared to other mobile devices in 2019.
The hybrid slot for dual SIM and microSD cards is located on the left side.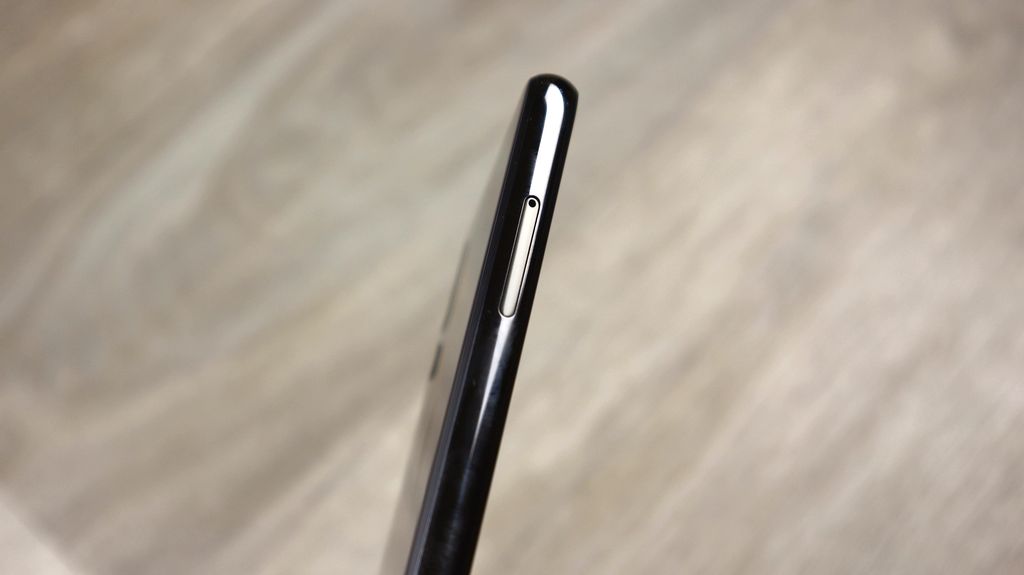 We are very glad that the Chinese company did not get rid of 3.5 mm audio jack. It is located on top. Another good solution from Elephone. Good job!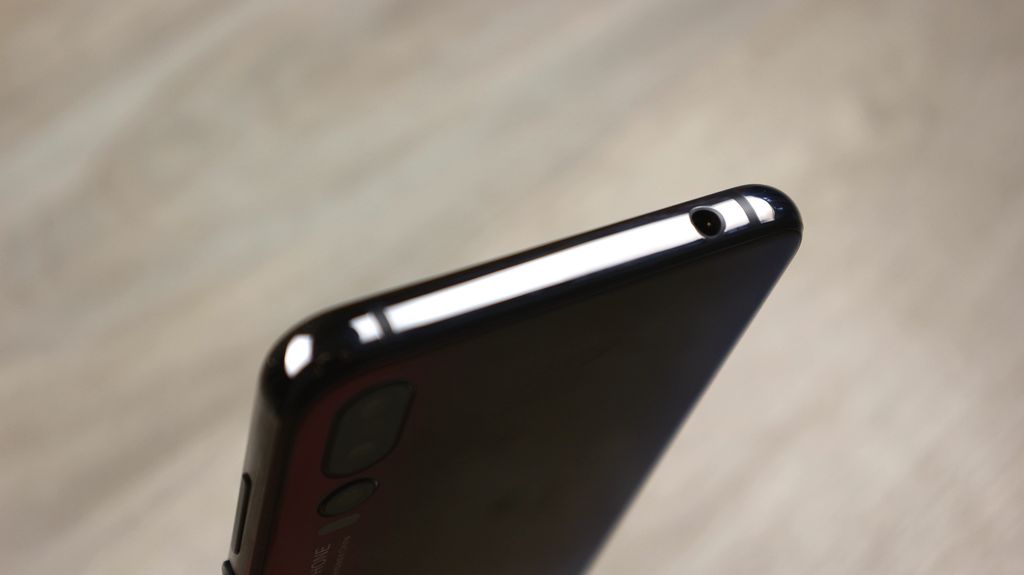 As usual, there are USB Type-C port and speaker grilles on the bottom.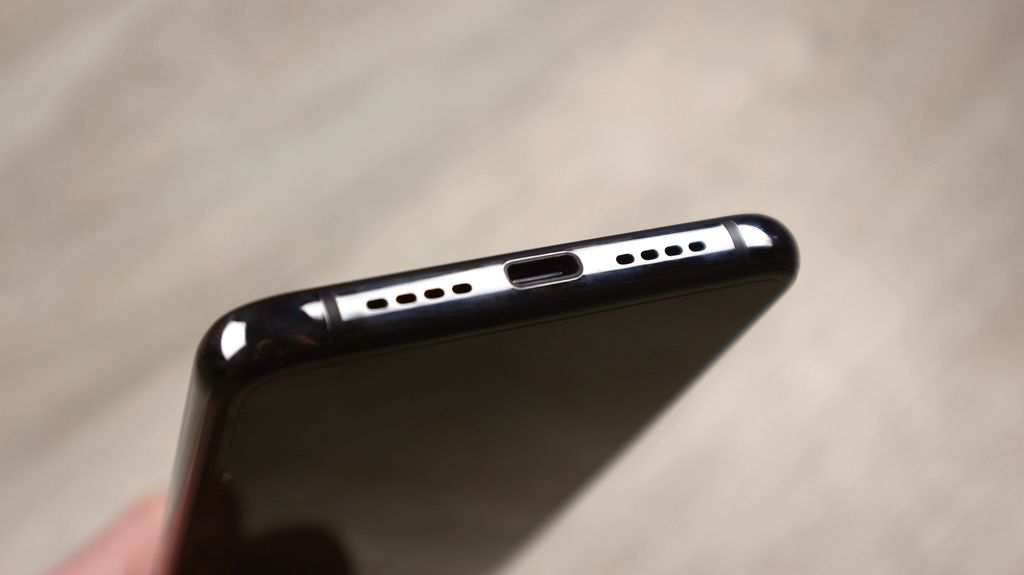 Elephone A5 has very beautiful design. It has all you need from smartphone, such as microSD slot, 3.5mm audio jack, USB Type-C. Yes, the back panel is made of glass, and this is great, but most likely you will use silicone case, so it doesn't play an important role.
Display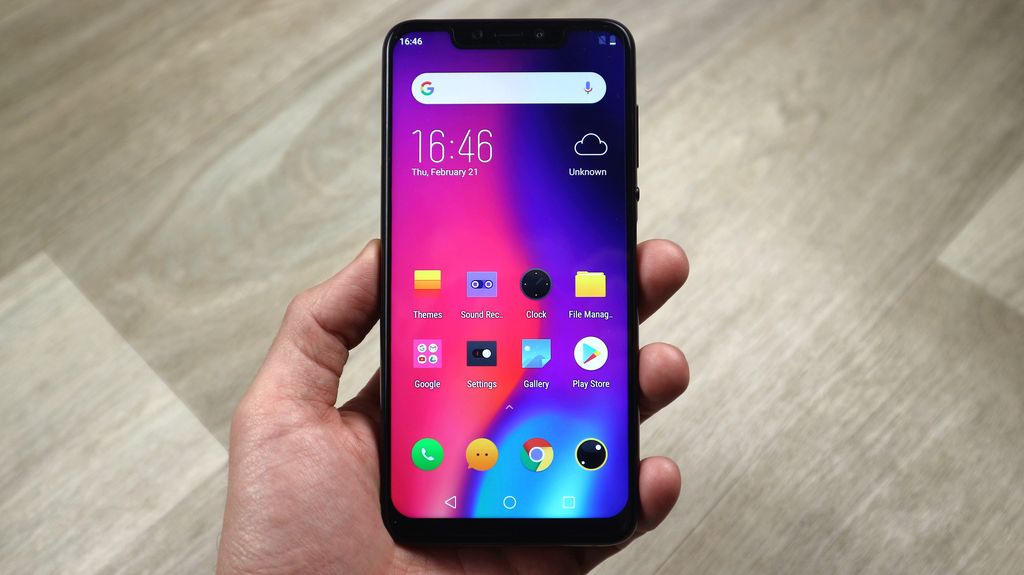 The display of Elephone A5 has a diagonal of 6.18-inches and resolution of Full HD+, ​​2246 x 1080 pixels. It is standard screen size for modern smartphone.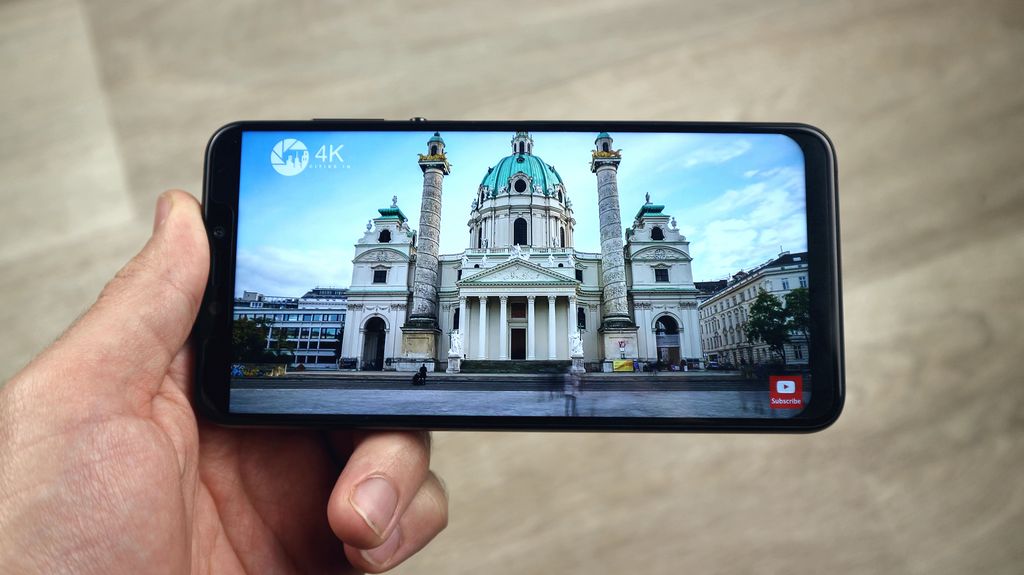 The display is sharp, and there are no visible pixels. The colors are very bright, especially using the stock wallpaper and icons. As for the brightness, we don't know exact number of nits, but it is comfortable to use outdoors.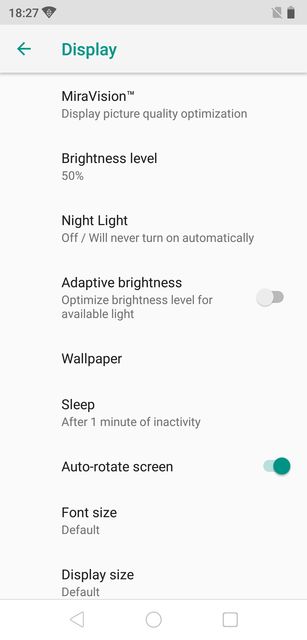 The screen multi-touch supports only five touches simultaneously, but you don't need more in everyday life, except some games.
Elephone A5: Performance
The performance is another feature of new smartphone, because it is powered by Helio P60 (MT6771V). This is new chipset from 2018 with 12-nm process technology and AI functions. By the way, Helio P60 has similar performance to Snapdragon 660. This is very commendable!
Talking about memory, as we know, Elephone A5 comes in only single version with 4GB of RAM and 64GB of storage. MicroSD slot allows expanding the internal memory.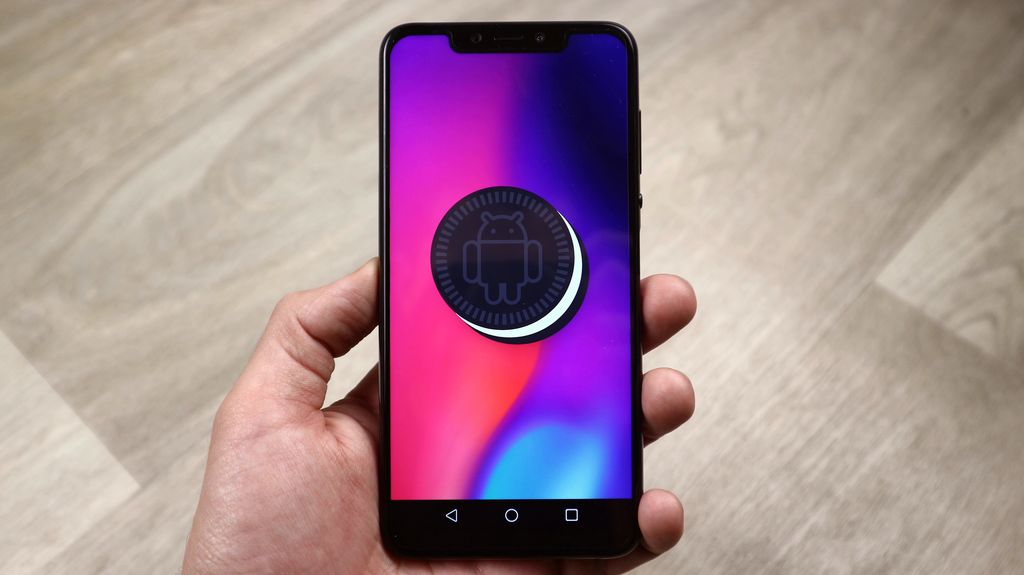 First, we want to note that smartphone does not have any problems with user interface. By the way, Elephone A5 runs on Android 8.1 with ELE UI.
As you can see, user interface has its own wallpapers and icons, but in general, it does not differ much from stock Android. There are no the Chinese bloatware, but Google services are already installed, such as YouTube, Chrome, Play Store, Maps, etc.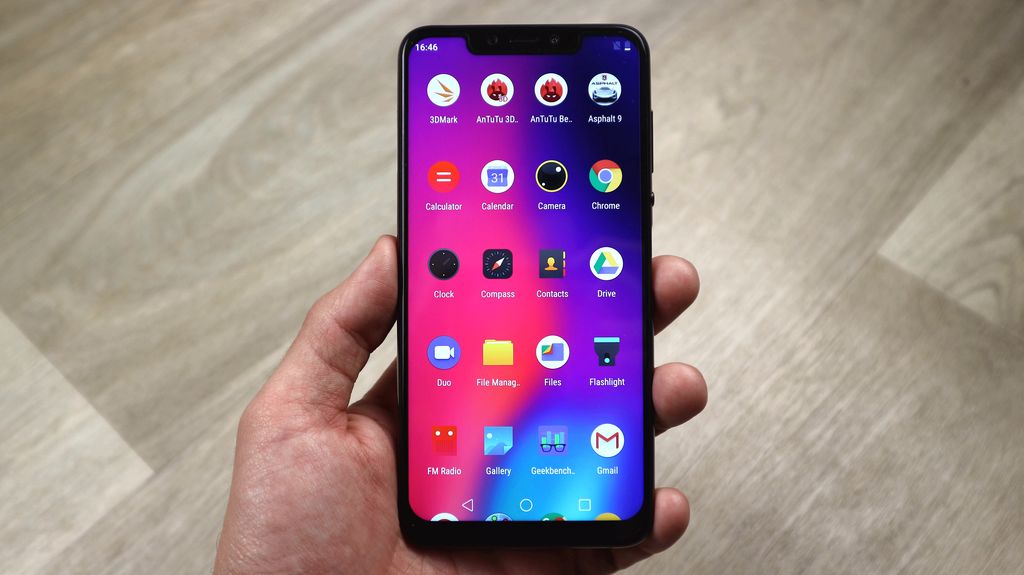 By the way, there is an app called Themes. As you understand, it allows changing themes from System, Pink, Light and others.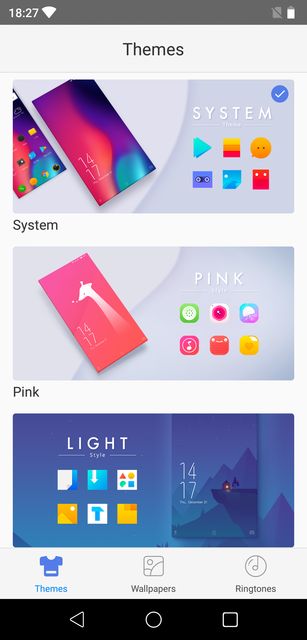 You can change the navigation icons and their order, and hide them at all. The smartphone supports gestures.
Now, let's look at benchmarks. We have run AnTuTu, 3DMark, SpeedTest and GPS Test. You can see all results on screenshots below, but we want to note 134000 points in AnTuTu. This is very good result for $200 phone.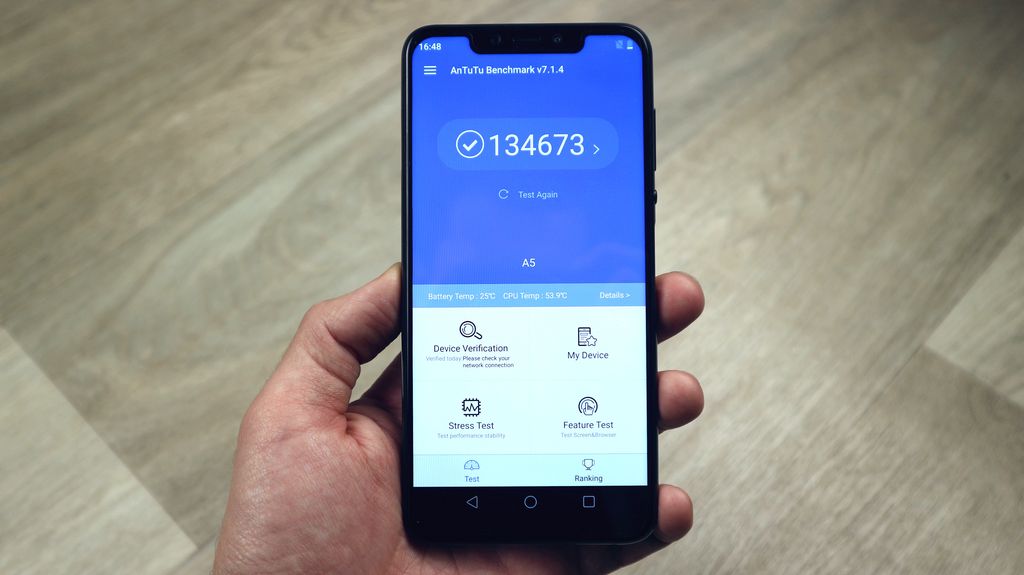 Also, we played PUBG Mobile, Asphalt 9 and Space Marshal 2. The last two games run on the highest graphics settings, but PUBG Mobile allows choosing maximum HD graphics.
Elephone A5: Camera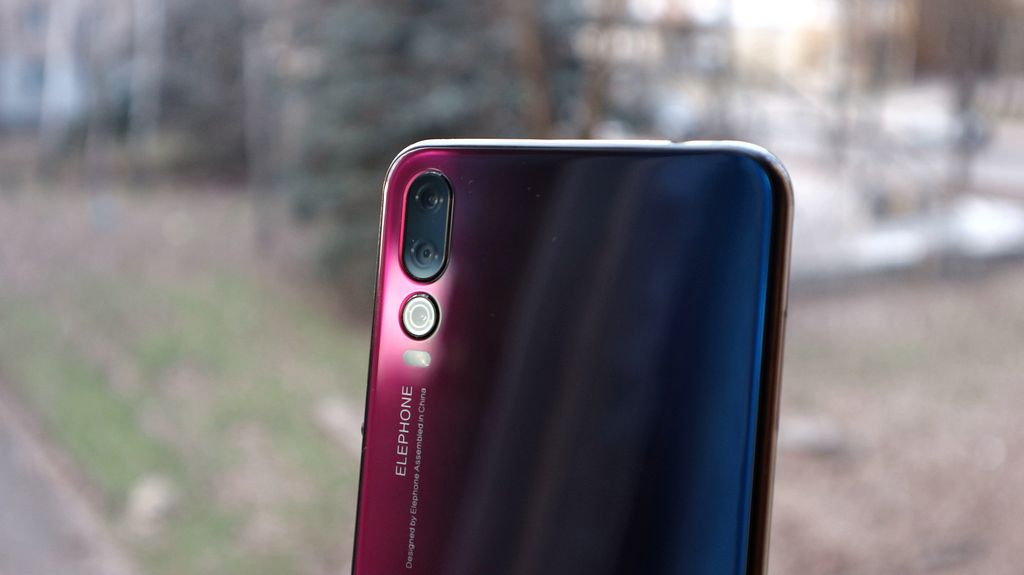 Huh, we are tired of telling you about features of this phone. Elephone A5 is even more interesting that we expected. The next highlight of this mobile device is camera. As we already said, there is triple rear camera and dual front camera. The rear camera includes 12MP, 5MP and 0.3MP sensors. To be honest, we don't believe that 0.3MP sensor helps to make better photos or offers new functions. Most likely, it is fake. However, we cannot be sure! How to check it?
The front-facing camera consists of 20MP main sensor and 2MP secondary sensor. It is interesting that AnTuTu sees only 20MP sensor on this phone. Is the second sensor on the front also fake? Cheap tricks, Elephone!
Anyway, we do not care about number of sensors. The most important is photo and video quality. Before looking at sample photos, we want to tell you about interesting functions. First, you can choose the blur level on portrait photos before and after taking photos.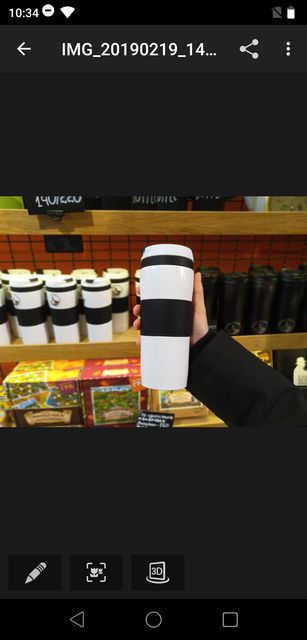 When you took a photo, open it and there will be two icons. The first one is to change blur level, while the second is 3D viewing. This is another interesting function. It allows seeing the photographed object in 3D mode. Just move your phone to the sides or your finger across the screen. The picture seems to be alive!
Below you can see real sample photos and videos taken on Elephone A5.
You can download original photos on Google Drive.
Elephone A5: Battery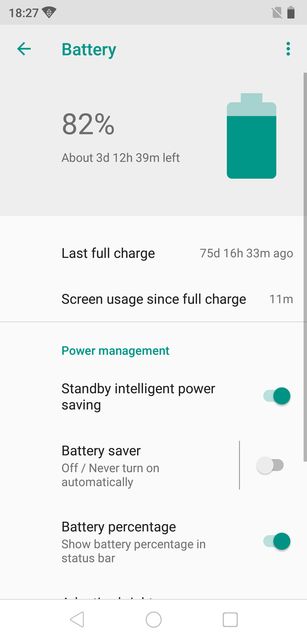 Perhaps, the last highlight of Elephone A5 is battery. It has a capacity of 4000mAh. The smartphone uses energy efficient processor, so the battery life is very good – about 2 days in mixed use. The screen on time is about 10 hours.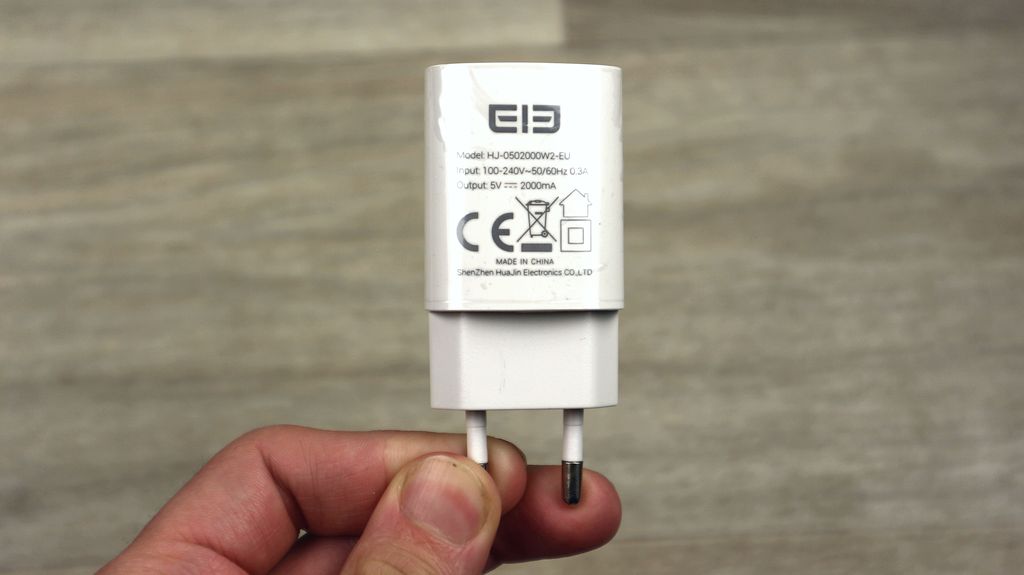 If we talk about charging, Elephone A5 supports 9V 1.8A fast charge. However, you will need to buy a special power adapter for fast charging, because the one that comes in the package has only 5V 2A. The charging time using 10W charger takes about two and a half hours.
Sound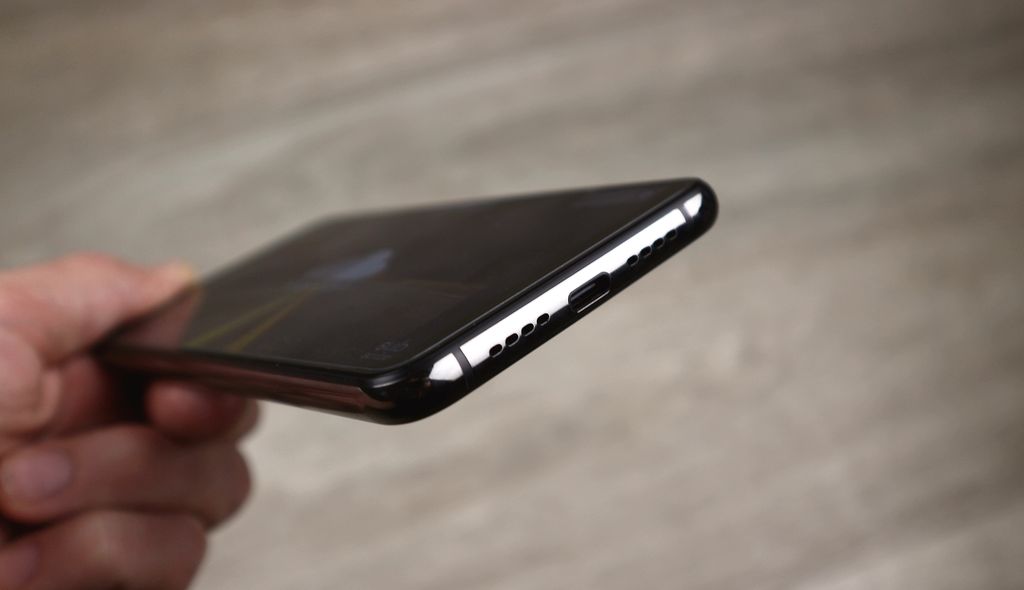 Elephone A5 is equipped with single speaker. Yes, there are two grilles on the bottom, but the second one is used for microphone. The sound from built-in speaker is standard for the Chinese smartphones of this price category.
Fortunately, there is 3.5 mm audio jack, so you can use your high-quality headphones to listen to music.
Connectivity
As we already said, Elephone A5 has dual SIM slot. It supports most cellular bands, but you may have problems in USA. If you are from United States, it is better to check all available bands. As for other countries, the smartphone should work fine, at least in Europe.
There is Bluetooth 4.2 and dual band Wi-Fi 2.4G and 5G. The smartphone does not support 5G networks, and it is not surprising. This is the newest technology, and in 2019 only flagships will have 5G, and not even all of them.
Conclusion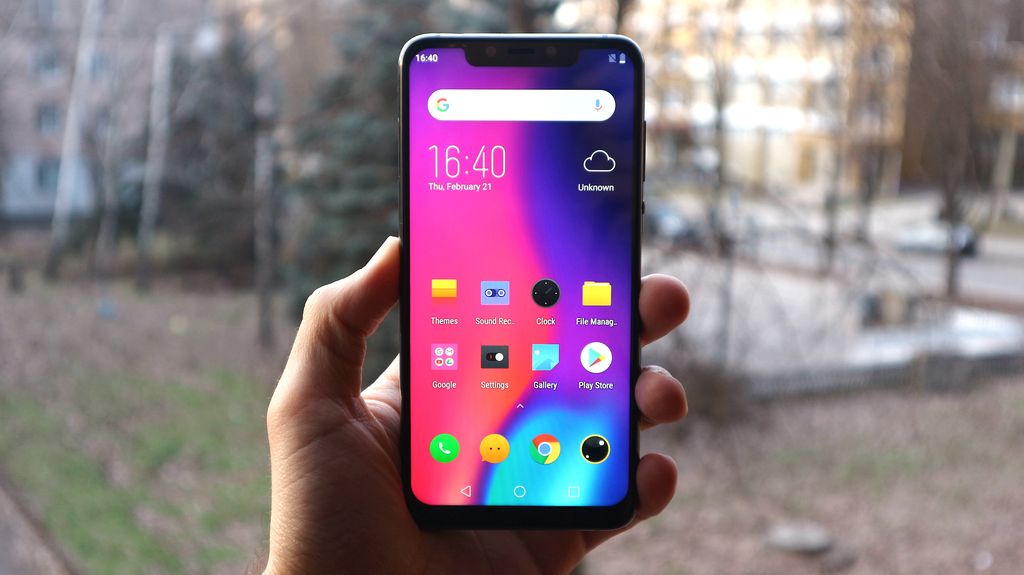 Elephone A5 has many features, such as sleek design, Full HD+ display, great performance, thanks to Helio P60 chipset, pretty good cameras and quite big battery. Yes, the third sensor on the back and the second one on the front are fake, and they are not used for taking photos at all. However, don't forget that this is $200 smartphone. The photos quality is very good for this price category.
In general, Elephone A5 is stylish, premium looking smartphone with good performance, cameras and battery. What else do you need from budget phone?
If you like our review, and you decide to buy Elephone A5, then use the links below.
Source: elephone