During September the presentation of new products Apple spokesman said that the iPad mini 4 they were able to increase productivity to the level of iPad Air 2. Although synthetic tests demonstrate the clear superiority of 9.7 "models, a compact tablet at dismantling workshop iFixit team found a number of design features, borrowed from the "big brother".
At the lower end iPad mini 4, for example, you may notice the increased opening speaker grilles, located in a row. 7.9-inch screen tablet computer lost air gap and now is a coherent whole with a glass front panel. Not least thanks to this shell thickness decreased by 18% compared to the iPad mini 3. However, iFixit notes that the cost of replacement of the screen will increase markedly.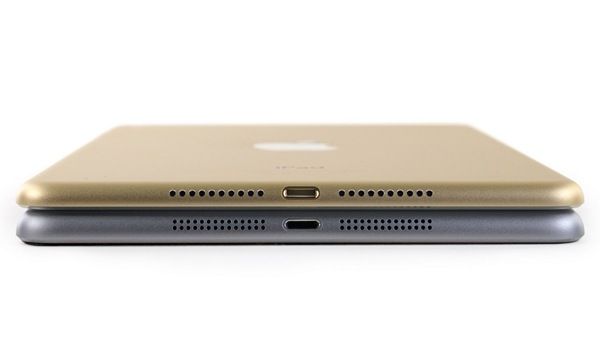 Inside iPad mini 4 except overclocked chipset Apple A8 found 2 GB of RAM and SK Hynix flash drive 16 GB from the same manufacturer. It has not gone away, and two cameras (8MP iSight camera and 1.2 megapixel FaceTime). Some antennas moved to the top of the device, but instead uses a two-piece battery one large battery capacity of 19.1 Wh vs. 24.3 Wh in the iPad mini 3. However, it had no effect on battery life – users still can expect 10 hours of surfing the web on Wi-Fi.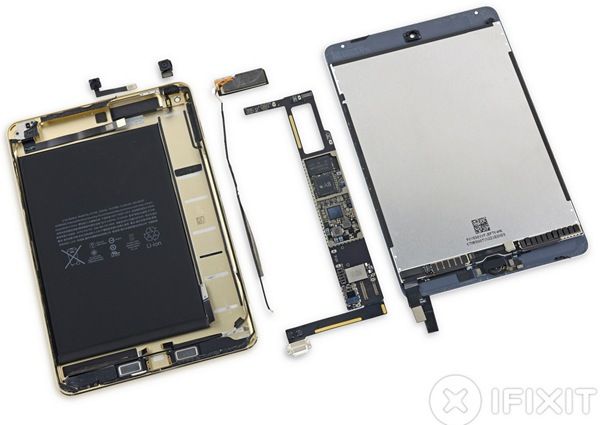 Experts estimated the maintainability iFixit iPad mini 4 2 points out of 10 possible. The main drawbacks of the design of the tablet is abundant use of glue and tightly soldered to the system board connector Lightning. Moreover, in case of breakage sensor Touch ID restore the fingerprint scanner will be possible only with simultaneous change of the display.