All brand Omate became not the only manufacturer to present at the world's largest Consumer Electronics Show CES 2015 (Consumer Electronics Show) its line of watches, which was officially launched on January 5th. More well-known company Garmin, besides demonstrating new products of Forerunner 910XT and Vivosmart, at its booth presented just three watches – Fenix 3, Epix and Vivoactive.
The new generation of GPS-Garmin Fenix 3 hours already positioned as a "smart" watch with lots of features for various sports, whether it be running, swimming, kayaking, cycling or hiking normal. New watches have got stronger and sealed enclosure (10 atm), color transflective LCD display and a capacitive battery, but due to the increased feature set full charge will last for no more than 20 hours of continuous operation (during normal business hours to 6 weeks) .
The main functions implemented in more Fenix 2, adding EXO-Antenna with GPS and GLONASS, as well as support for third-party applications developed on the platform Connect IQ, has announced AccuWeather weather widget and calendar Tempo. Watches Garmin Fenix 3 will be available in three versions – Silver, Gray, and premium Sapphire. The recommended cost of new items will be 500, 550 and 600 dollars respectively. Dimensions: 51.5 x 51.5 x 15.5 mm.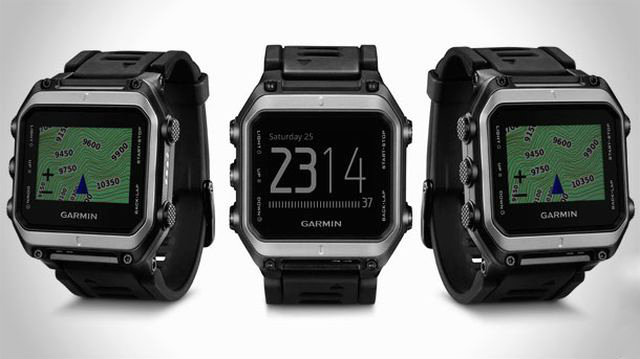 Watches Garmin Epix can be seen just as a watch for hikers and hunters, their main feature is the pre-geographical and topographic maps, as well as an annual subscription to satellite images Birdseye. Watches are endowed with a color 1.4-inch touchscreen, 8 Gb of internal memory, EXO antenna with GPS and GLONASS, as well as compatibility with applications for Connect IQ.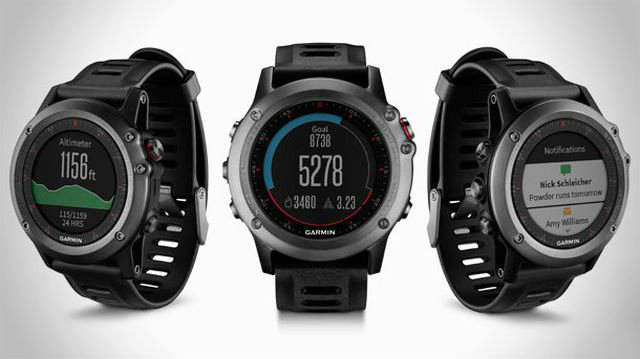 Watch case made in combination, the total leak is less than 5 atm. In normal mode, the hourly time of not less than 16 weeks, with the involvement of all functions – 24 hours. The cost of $ 550-600 hours, depending on the choice of cards. Dimensions: 50.8 x 53.3 x 17.8 mm.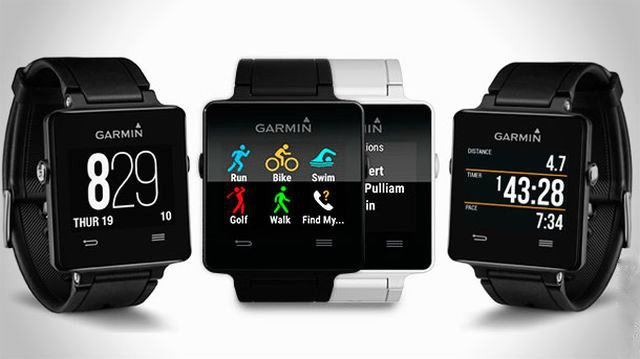 GPS-clock Vivoactive continue the line of "smart" devices Garmin Vivo, which are positioned as a sports watch with a detailed trekking activity in various sports (running, cycling, swimming, golf, walking). Watches monitor daily activity, counts the distance traveled, calories burned, offer a variety of training, compatible with sports sensors, and support applications Connect IQ. Full battery should last for 10 hours of training or 3 weeks to normal hours. The minimum recommended price – $ 250. Dimensions: 43.8 x 38.5 x 8.0 mm.