In addition to the flagship Axon Mini, it has been presented as many as four smartphone. Among them, I especially highlight ZTE Blade X9 – beautiful smartphone with very thin frame, I will take it for a test in the near future.
Axon Mini: Appearance, materials, controls assembly
The design I would not be called unique. In my opinion, it is the front suspiciously similar to the HTC One X, and behind – one of Huawei devices with a fingerprint reader.
Housing Axon Mini is made of aircraft grade aluminum, which, in theory, should have a positive impact on its reliability. This material has already been tested by many other manufacturers, and for him there are no complaints. The device is very nice to hold in your hand, thanks to a small roughness of the back cover, he does not slip in your hands, it's a big plus.
Most of the front side takes 5.2-inch display, over it are the eye of the front camera, light sensor and proximity, as well as a small indicator light.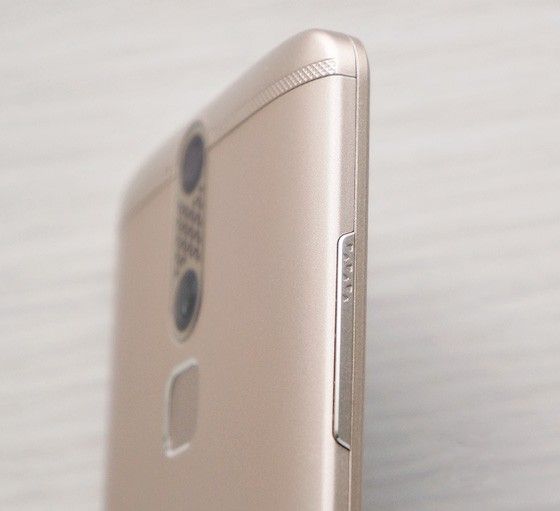 Above and below you can see two seemingly identical mesh. Initially it was assumed that it is in stereo, but in fact the upper part is the earpiece, and the bottom is hidden microphone.
However, the main speakers are located on the back side, it has a great margin of volume and good sound quality. Here you can see the main camera (and an additional 2 MB) and a fingerprint scanner.
On the left side is located the volume rocker, and the right – the power button. Above, you can see the 3.5 mm jack for headphones, and bottom – the port microUSB.
Axon Mini: Dimensions
Since we are talking about the flagship smartphone, then it would be appropriate to compare the current flagship of the big brands. The presentation of a lot of attention paid to size Axon Mini, and as you can see, not in vain. He has excellent size for a 5.2-inch device, they are at Galaxy S6, which is quite significant.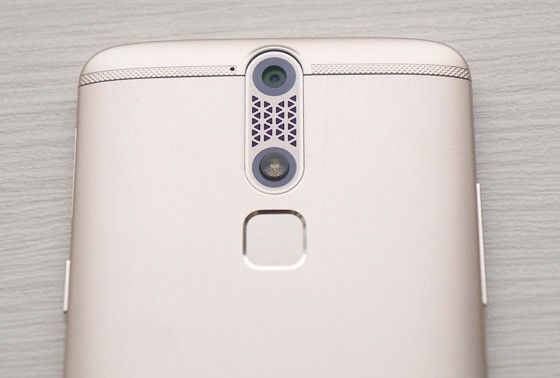 Axon Mini: Screen
I'm a big opponent SuperAMOLED-use templates in any smartphones, in addition to Samsung. The fact is that by selling such displays are "on the side", the Samsung did not share their algorithms adjust the image, resulting in the same Nexus 6P picture looks loose and too rich.
More surprising to me was to see how well everything is fine with the display in Axon Mini. Apparently, ZTE still slightly modified the display with the help of software, in any case, the picture on this smart phone looks wonderful: bright, but not oversaturated colors, like glossy image.
Attentive eyes, of course, see PenTile, he immediately there, but not so much evident as in YotaPhone or Nexus 6P.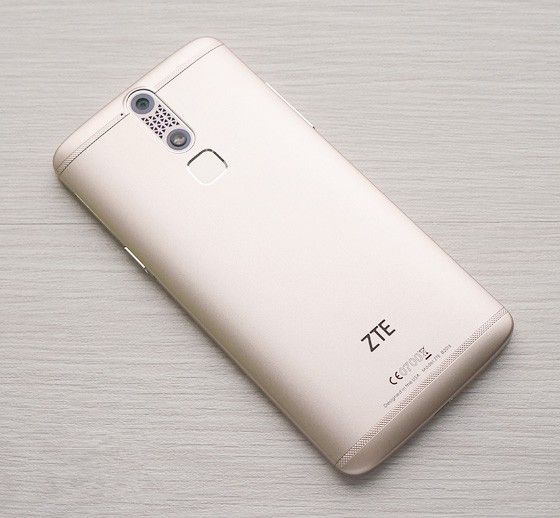 By the way, ZTE talk about using 2.5D glass, but I, frankly, hardly noticed the difference compared with devices without such a window.
Axon Mini: Operating system
Smartphone Axon Mini runs on Android 5.1.1 + proprietary shell from ZTE – MiFavor 3.2. Externally it is very similar to a cross between MIUI and EMUI by Huawei, it is not less functional. More about it maybe I'll discuss in the full review.
Axon Mini: Performance
On first impressions, Axon Mini works quite quickly, it concerns the paging desks, menu navigation, web browsing, and working with third-party applications. However, to make any detailed conclusions on the basis of the speed of the one-day use is clearly not worth it.
Axon Mini: Security
In just three sensor device to protect your phone and the data on it. Firstly, a fingerprint sensor located on the back of the smartphone. Secondly, the scanner of the retina (I really do not know whether it can be called a scanner, or is it just a front camera). Third, an application that recognizes the voice.
On a cursory tests say that fingerprint sensor and the retina scanner works well, but with the voice recognition I had a problem, the machine does not always responded to the given command
Other models
As promised, very briefly about the other models. For a better perception I suggest that you first become familiar with the detailed technical specifications of devices.
In my opinion, the most interesting of them – ZTE Blade X9 – you get a great smartphone with excellent price-performance ratio and classy display with a very thin frame. Good chance and Blade X3, it seems to me that there TTX also perfectly match the price.