Ford Expedition enjoys a certain popularity in the U.S. SUV length of about 5.5 m was completely new face in the modern style and the new Ford engine, is entirely consistent with current trends.
Now Ford Expedition equipped with traditional large SUVs V8 engine capacity of 5.4 liters, developing 310 horsepower. However, after restyling it will provide another engine of actively promoted "Ford" family of EcoBoost. Public, this engine already somewhat familiar – a 3.5-liter V6 is announced as the main unit for previously presented Lincoln Navigator. However, the manufacturer has not yet shared his complete specification. We only know that the engine develops "at least" 370 hp and 580 Nm of torque. Most likely, as in the case of the Navigator, a motor for the Ford Expedition will be aggregated with a six-speed "automatic". It is known that SUV, as before, will hit the market in two versions with different sizes wheelbase – 3022 and 3327 mm.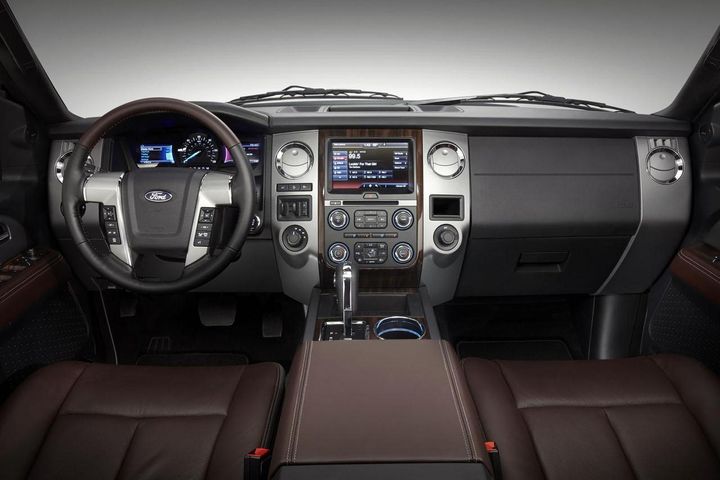 With regard to changes in appearance, but now Ford Expedition different other design front, including optics, bumper and grille, as well as other tailgate and rear lights. SUV and got new rims R22. The interior has a new center console with 8-inch screen, just two displays on the dashboard, atmospheric LED lighting and 10-speaker sound system Sony. And offer customers a new option package Platinum, which includes a special leather interior trim.
The premiere of the updated Ford Expedition will take place at the exhibition just opened in Dallas, Texas.