Young French company Cityzen Sciences has developed a fabric stitched with sensors for the release of a new series of intellectual sportswear. Pulse sensors, temperature, humidity (and in the future – GPS, accelerometer, barometric altimeter and other MEMS) are woven into the fabric of proprietary Smart Sensing. Indications of them are transmitted wirelessly to a smartphone, tablet or wearable computer.
Applications for "smart" fabrics can find a lot. For example, sewed from her shirt replaces fitness computer. It does not restrict movement and provides a large area to accommodate electronics.
Using the appropriate mobile application clothes from Cityzen Sciences will help professional athletes workout monitor and take into account achievements. Ordinary people the system will warn about the extreme loads and dangerous changes in health status – such as arrhythmia or heart rate is too high.
Executive Director Gilbert Revelon Cityzen Sciences (Gilbert Reveillon) explained that the fabric Smart Sensing turned out quite universal: "Such a structure can be used to sew any clothing: gloves, shirts, pants and other things."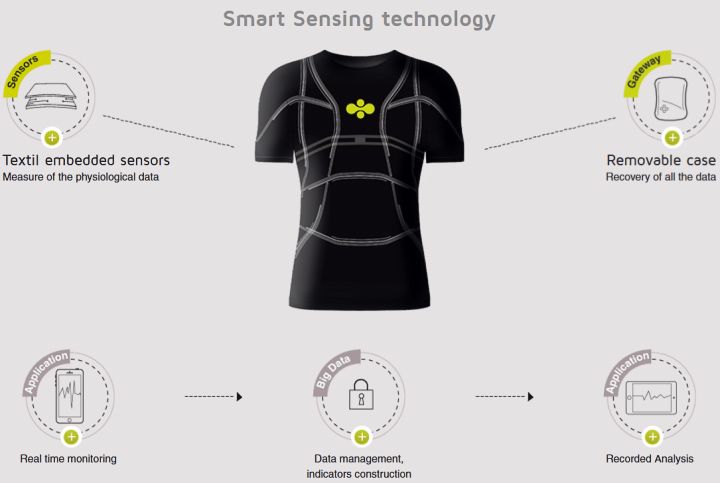 The idea to sew clothes in microelectromechanical scheme proposed many years ago, but only now the technological level allows to do it discreetly and without sacrificing comfort: "For the first time we were able to combine the achievements of the two industries and build sensors into fabric. They get information about the owner and transfer them to an external device, the total fine eating battery. It is made separately and sewn where labels are usually found. "
Continuous monitoring of physiological parameters opens up new opportunities in professional sport: "The coach can observe the state of the players are tired and replace spare before they finally fizzle out."
It is assumed that the built-in GPS module can be transferred to the witness or the tracking mode in which sets the maximum sampling frequency and precisely locate each second. According to these data, we can easily calculate the distance run, control group lessons, identify violations of rules of the game in controversial cases or find a lost tourist.
Cityzen Sciences company was spun off as a separate division of the five major French companies. Smart Sensing material developed in collaboration with local sports teams and members of the healthcare industry.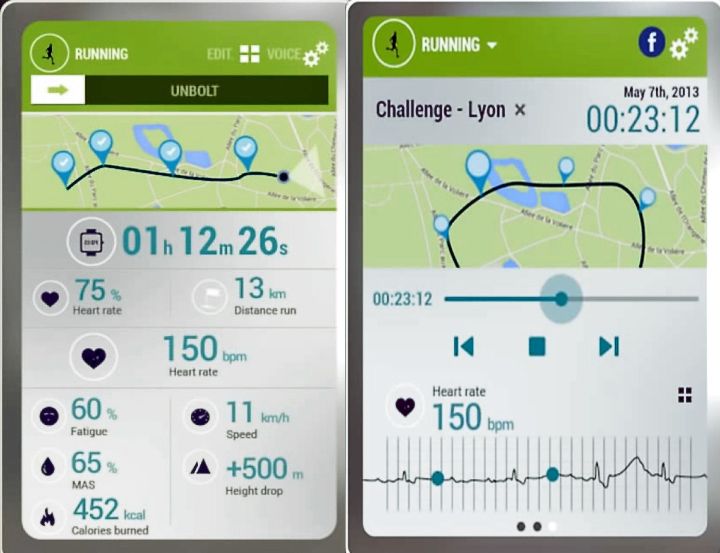 Clothing "with sewn intelligence" is worn, washed and ironed almost as usual. Now the company is developing a charging system capable of utilizing mechanical energy of rotation of the drum washing machine. According to Gilbert Revelona, ​​is a difficult task, the implementation of which will take about two years. In case of success for recharging clothing fabric Smart Sensing will be enough to wash.