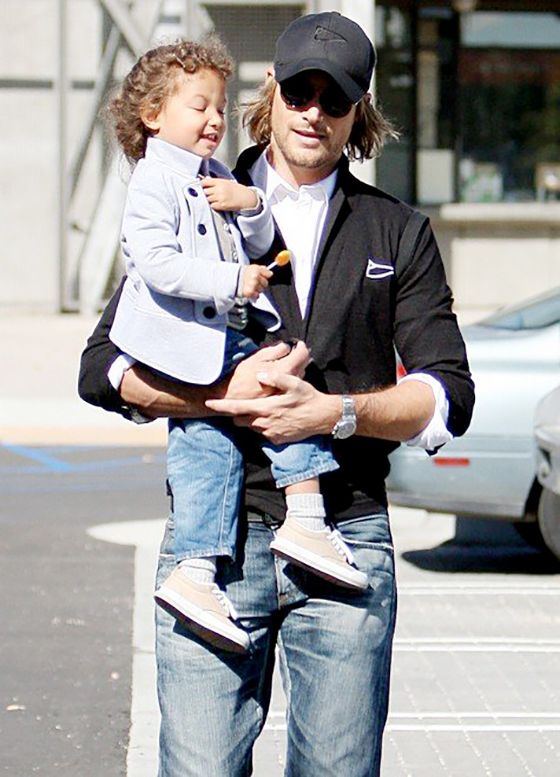 Actress Halle Berry has filed a lawsuit against her ex-husband Gabriel Aubry, accusing him of what he is trying to make their overall six-year daughter Nala "white". Oscar-winning actress enraged that the girl's father dyed her curls in a light color. According to the star, it indicates that Gabriel shy that his daughter mulatto. With claims known African-American went to court. At the very meeting, which was held on Monday, was not concerned about his mother, sending his lawyer Stephen Kolodny. But the girl's father Gabriel Aubry came to court. According to eyewitnesses, the trial broke a heated argument between the representative of Halle Berry and her former husband. What made man dye her hair a little girl, he did not explain. As a result, the judge forbade both parents as whatsoever affect the appearance of the child. In the case of changes in the structure of hair Nala both parents are waiting for another court.
According to the actress, the girl's father tries to make it white

Recall after a breakup couple waged a long legal battle for custody of the child. The actress was trying to protect the child from the father-Model, but Holly did not manage to win the case. The court also banned the mother to take away the girl to France, where the star was planning to live together with a new lover – actor Olivier Martinez. After the final decision of the judge Olivier arranged a brawl with his father Nala. As a result of the fight was broken up at Gabriel's face, and Martinez has got a fractured wrist.