Game series Halo rare guests on the PC. Latest on Windows-based systems 10 years ago, a Halo 2 and since then the plans of porting projects main series no hearing, no spirit. But for some reason Microsoft has decided to make us happy port Halo: Spartan Assault – shooter with a top smartphone Windows Phone.
Actually Halo: Spartan Assault out on PC in July 2013 as an exclusive for Microsoft Windows 8. Due to the low prevalence of the OS (even now Windows 8 is installed only on 23% of gaming systems), few were able to get acquainted with the game year ago. Now it seems Microsoft changed her mind and in connection with the death of the platform Games for Widnows Live decided to republish the game on Steam. With support Steamworks, achievements Steam, collectible cards, etc.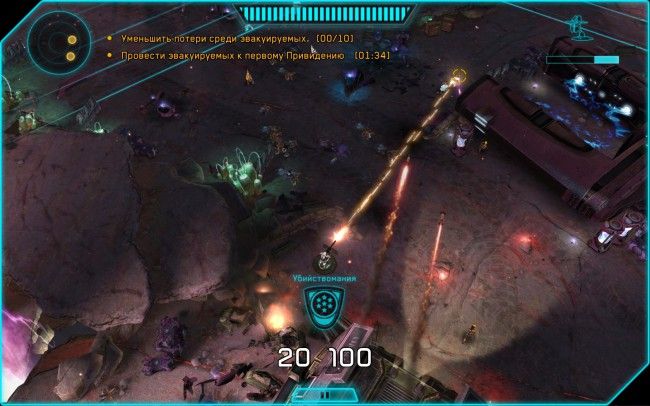 Halo: Spartan Assault – a typical top-down shooter – you command and spartan have 30 missions six campaigns crumble covenants to protect one position to capture others accompany infantry attacking fortified positions, etc. WASD to move, mouse to shoot – classic.
According to the scenario, everything that happens in the game – a series of tactical training on combat simulator, which is a reconstruction of the real operations Commander Sarah Palmer and Spartan Edward Davis. Chronologically Halo: Spartan Assault located between Halo 3 and Halo 4.
Because originally Halo: Spartan Assault developed under the smartphone OS and microtransactions (in Windows-based version of their thank god no) gameplay here is plain. Enemies, except bosses, not very agile and strong – to cope with them can even imagine putting a number of special restrictions. Such restrictions – skull-mutators allow to gain more experience, but complicate the gameplay, removing interface, enhancing or allowing opponents shield recharge only when attacking in melee, etc.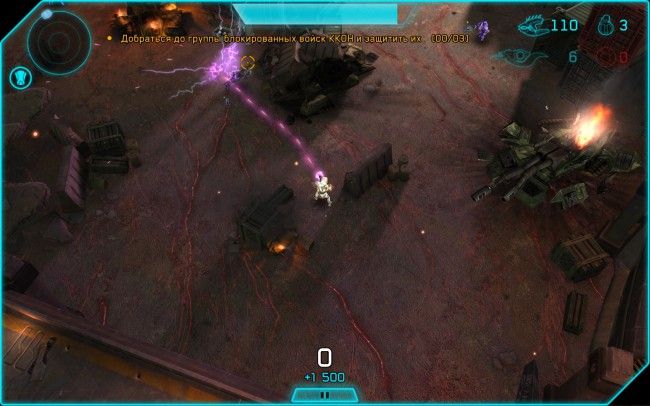 Basically Spartan Assault gameplay would be nice if it were not for his total confusion and predictability of appearance and behavior of enemies. Mission are divided into the arena, you need to protect or corridors that will slowly move on foot or armor. Despite the abundance of weapons, both terrestrial and extraterrestrial and different abilities Spartans fight you only with itself, set itself the task to score maximum points, collect all the medals and achievements, etc.
Looks Halo: Spartan Assault as a port from a smartphone is very good. Characters and enemies are well recognized, colors and familiar interface. Still in the game and very good music, very much pathos. At the end – it is Halo.
Given the modest cost more than Halo: Spartan Assault ($ 2,99) – the game is quite possible to go through at your leisure, benefit more than 4 hours it did not take, unless, of course, do not bother collecting all trophies.