The smartphones from little-known Chinese manufacturers are really cheap, but often they have cheap components, such as old chipset, weak cameras, cheap case and other stuff. Of course, there are exceptions, for example, Elephone U Pro on Snapdragon 660 processor. However, its price is about $300. I think you are not ready to pay so much money for unknown Chinese smartphone. Moreover, there is Redmi Note 7 for only $150.
Anyway, in this article we want to talk about HOMTOM and its new smartphone HOMTOM C8. It has outdated design, poor case materials, and specifications are not impressive, but its price is only $80. To be honest, I am very interested in $80 smartphone. So, let's make first review of specs and features.
HomTom C8: Design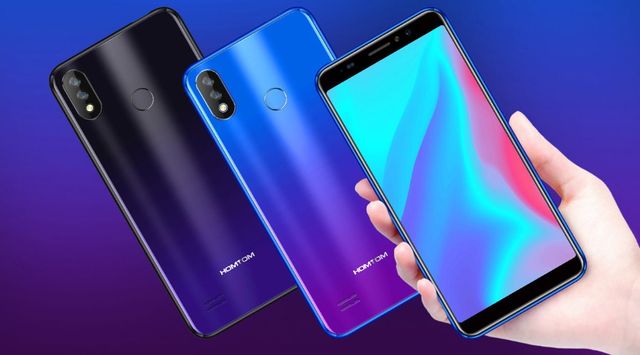 Looking at the renders of HOMTOM C8 for the first time, we thought the smartphone will look good. Gradient back cover, dual rear camera full screen with thin bezels. The real photos show a completely different design.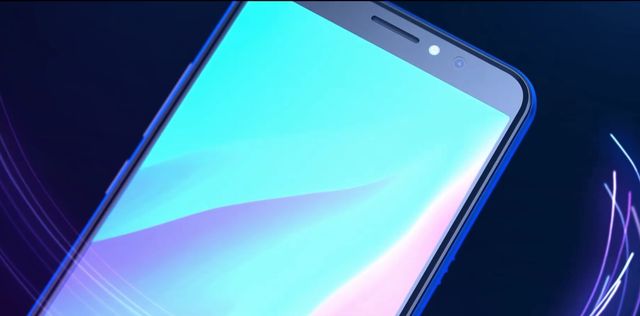 The bezels around the display are not so thin. Also, we cannot understand the material of rear panel. However, considering the price tag, this is plastic, while the frame is made of polycarbonate.
Yes, you can say that HOMTOM C8 costs only $80, but you can add $20, and buy smartphone from Xiaomi with much better design.
HomTom C8: Display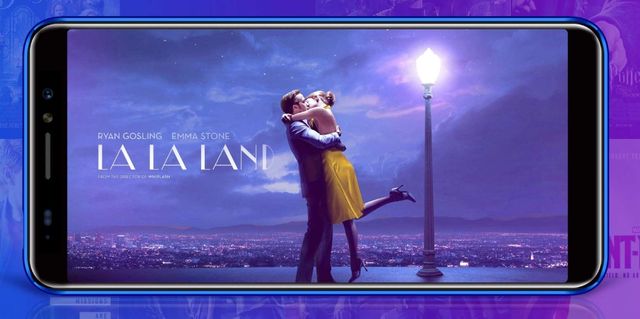 HomTom C8 has 5.5-inch display diagonal. Not bad and even compact in 2019. However, the resolution is only 1280×640 pixels, and a pixel density of 280 PPI. The panel is IPS with protective 2.5D glass. The screen supports a multitouch for 5 touches.
HomTom C8: Performance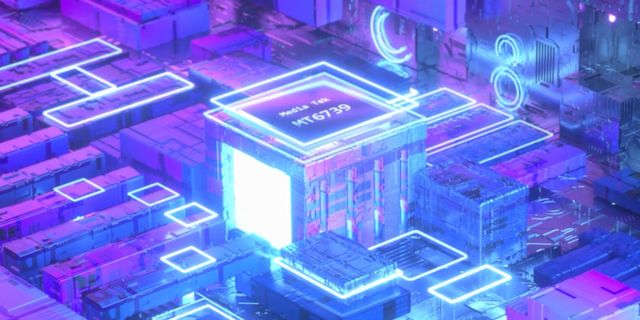 What about the performance of new smartphone? The processor is Mediatek MT6739V with Cortex-A53 cores, up to 1.3 GHz, 28 nanometer process technology, PowerVR GE8100 graphics.
The old process completely discourages the desire to buy HOMTOM C8. In 2019 the budget smartphone should be powered Helio A22 with 12 nanometers process technology, but not Mediatek MT6739V. It is completely unsuitable for use in 2019. The processor actively drains the battery.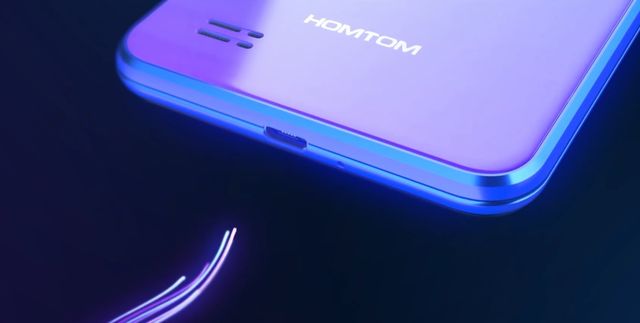 HOMTOM C8 has only 2GB of RAM and 16GB of internal memory. It was OK in 2016-2017, but not in 2019! Fortunately, there is slot for microSD.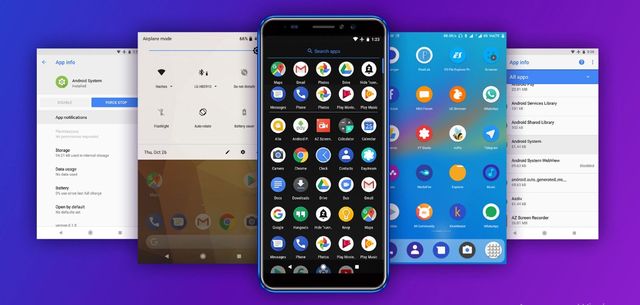 It is also known that new HOMTOM smartphone runs on Android 8.1 Oreo operating system. It is good, but considering the hardware, it would be better to use Android 8 GO. It has better software optimization for entry-level hardware.
Of course, you shouldn't wait for Android 9.0 Pie on HOMTOM C8. You can receive some software updates, but they will be minor.
Naturally, the smartphone doesn't have module, and it is equipped with microUSB port. There is Bluetooth 4 and Wi-Fi 802.11 b/g/n.
HomTom C8: Camera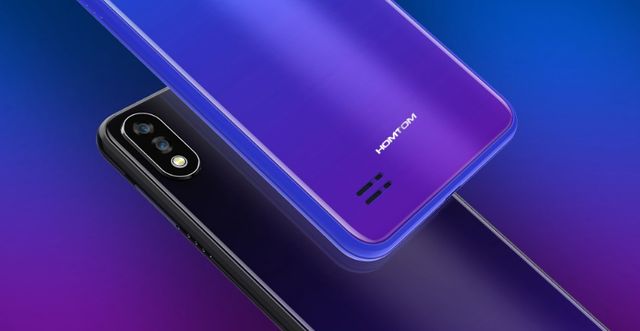 I don't even want to talk about cameras, because it's clear that they are very weak here. The manufacturer promises the main dual camera with 13MP sensor from Samsung + 2MP sensor for depth effect. It is possible that Samsung sensor is quite good, but poor software and optics are wiping out all the advantages of the sensor.
It's also fun to see the secondary 2MP sensor – how can it help to make portrait photos? Everyone already knows that Chinese manufacturers use fake second sensor in budget phones. In addition, the main camera allows you to record video only in HD resolution.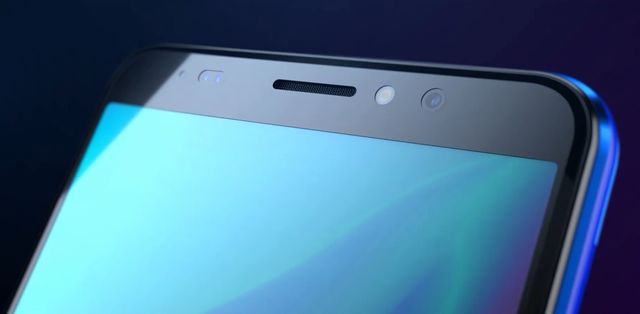 8MP front camera records video in only 640×480 VGA pixels resolution. From other side, HomTom says about Face recognition. Also, there is a fingerprint scanner.
HomTom C8: Battery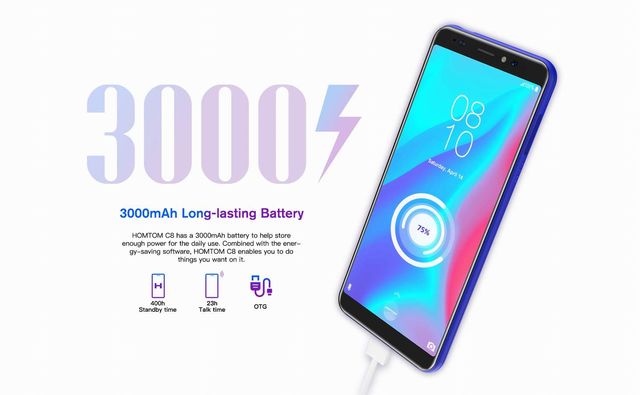 Battery capacity is very ridiculous – only 3000mAh. Of course, the display doesn't consume too much energy, but there is a 28-nm processor, and it doesn't have battery optimization. You will have only one day of battery life on a single charge.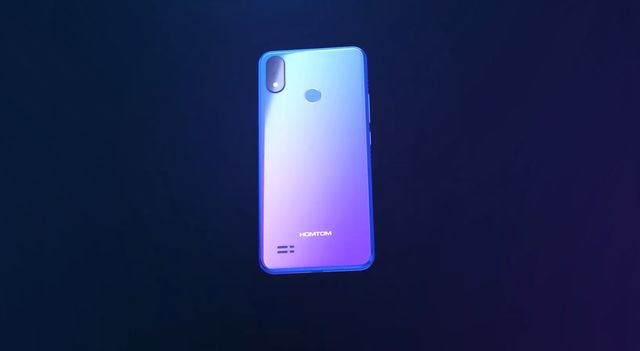 HomTom C8: Specs
Case: plastic;
Colors: black, blue-pink gradient;
Screen: 5.5-inches, IPS-panel, 1000:1 contrast, brightness 400 nits, density 260 PPI;
Resolution 1280×640;
The ratio of the screen to the body: 18: 9;
Processor: Mediatek MT6739V, 28 nanometers;
Kernels: 4 Cortex-A53 cores up to 1.3 GHz, 64-bit;
Graphics: PowerVR GE8100, frequency up to 450 MHz;
RAM: 2 GB, LPDDR3 with a frequency of 667 MHz;
Built-in memory: 16 GB, eMMC 5.1 standard;
Memory cards: there is a combined slot with SIM2;
Main camera: Samsung 13 MP with f/2.2 + 2 MP, autofocus, portrait mode, HD video recording at 30 fps;
Front camera: 8 MP from Omnivision, flash, f/2.4 aperture;
Wi-Fi: 802.11 b/g/n;
Bluetooth: 4.0;
Connectivity: 2 nano SIM cards, 4G LTE Cat.4 support up to 150 Mbps;
Navigation: GPS module with support for A-GPS;
Security: fingerprint scanner + face recognition;
Battery: 3000mAh, lithium-ion;
OS: Android 8.1 Oreo;
Price: from $75.

HomTom C8: Release Date and Price
Most likely, you already read about HOMTOM C8 as very good budget smartphone with stylish design, good performance, decent camera and very low price. On paper, it really looks so. However,  there is nothing special about this smartphone. Yes, it is cheap, but you can add $20, and buy much better smartphone, for example, Xiaomi Redmi 6 or Xiaomi Mi A2.
Summing up, we cannot recommend buying HOMTOM C8. This is a smartphone from the category that you need to bypass. Many people will be attracted by the price and design on official pictures, but don't let yourself be fooled.
Source: homtom