Chinese manufacturer Huawei for the last year has risen well and today produces quality and affordable device, developing this segment and occupying a leading position there. Smartphones budget and mid-priced Huawei have come under the popular brand of Honor, which has recently replenished with a large number of new models. Apparently, the company is not willing to stop and is preparing two products in this series – Honor 7 and Honor 7 Plus. Just started selling Honor 6 Plus, as Huawei Honor soon release a 6 Plus. But maybe it's for the best. Today, the network appeared just did the first photos of new products.
Judging by the leaked images, we can see that a new generation of Honor 7 and Honor 7 Plus will differ in terms of the appearance of the current models of Honor 6and Honor 6 Plus. Honor 7 Plus, as the name implies, will be Phablet – he will get a 5.5-inch screen with a resolution FullHD, 64-bit, eight cores Huawei Kirin Kirin 930 or 935 (just like a new flagship – the main P8 and Incredible Hulk in the world of smartphones P8 Max with 6.8 inches), and 3 GB of RAM, 16 GB of internal memory and a fingerprint scanner on the back under the main camera module (similar Phablet Huawei Ascend Mate 7, the last speaker of the brand Ascend).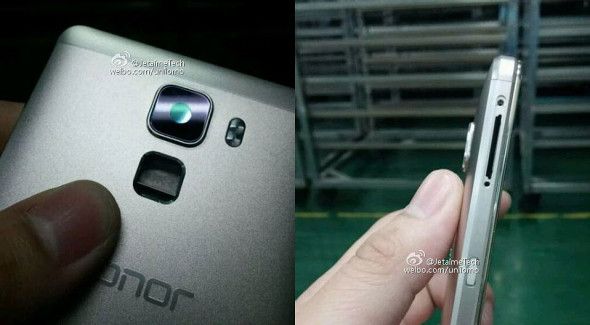 Meanwhile, there are photos of Honor 7 – is a regular smartphone. Successor Honor 6, and reportedly seen in the leaked pictures also will be equipped with dual rear camera, only 7 Honor, it seems, Huawei focuses on this. The fact that a single module is larger than the other and the difference is visible to the naked eye. In terms of design seven borrow some elements from Ascend G7. On the technical characteristics, unfortunately, the sources of the photos did not report. However, to begin with – we already know how news will look like. By the way, it is remarkable, but the two new models will get the body made from a single sheet of aluminum.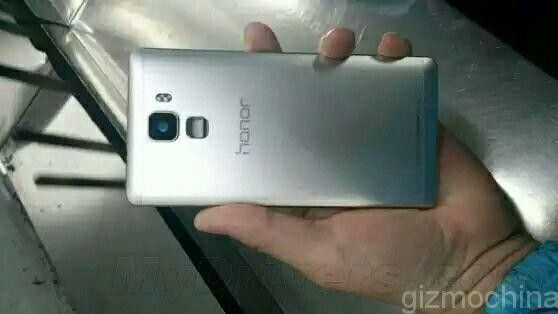 Honor brand logo on the back and the overall design suggests that in these photos depict the actual prototypes of new Honor 7 and Honor 7 Plus. However, until all the information is kept at the level of rumors, so do not take it as the whole truth. Devices Honor 7 and Honor 7 Plus – while newcomers to the rumors, so in the end everything can change significantly, because smartphones are currently being developed and may go through various stages of testing. Anyway, traditionally follow the news on our website and will then be informed of all developments of the interesting world of mobile technology.