This fall, History Channel produces another project worth seeing. Four-hour series Houdini  will tell you about one of the most courageous, brave and brilliant mystifies his time – the legendary magician Harry Houdini. 


The show will highlight the entire life of the godfather of street magic, from poverty to explore the powers of this world. The project will outline the major milestones biography "King of handcuffs": international espionage, combat unscrupulous fraudsters and, of course, the invention of the famous tricks, which are based on the art of disappearance.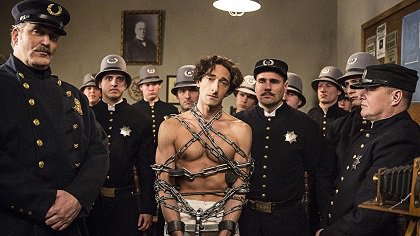 Play Houdini inimitable Oscar winner Adrien Brody ("The Pianist"), which is to be involved in the project continued the trend of migration of picture on small screens.In the director's chair sat nominated for an Academy Award Uli Edel, who had a hand in the creation of television products the highest standard – "Twin Peaks» (Twin Peaks) and "Tales from the Crypt» (Tales from the Crypt). 

The series Houdini about a talented illusionist and showman of the XX century that countless times defied his own fears and weaknesses, will be launched on the channel History in September, and now we offer view voiced teaser.