Revolutionary turbocharged unit, equipped with three-cylinder weighs just 40 kg and its dimensions are 500 × 400 × 200 mm.
Company Nissan lifted the veil of secrecy with innovative internal combustion engine DIG-T R, which will be used as part of a hybrid propulsion concept racing car ZEOD RC (Zero Emission Racing Car On Demand).
Revolutionary internal combustion engine Nissan DIG-T R (here and below the image producer).
Turbocharged petrol engine DIG-T R has three cylinders and 1.5 liter working volume. Thus it is, without exaggeration, impresses with its characteristics: the power output is 400 horsepower and torque of 380 newton meters. And it weighs 40 kg and dimensions of 500 × 400 × 200 mm! That is literally the engine can be carried by hand.
In Nissan notice that the company will be the first major automaker, which will use a three-cylinder internal combustion engine in international racing competitions. Unit DIG-T R gives 10 liters. s. capacity per kilogram of its weight. This superior component of the motors, which this year will be equipped with Formula 1 cars.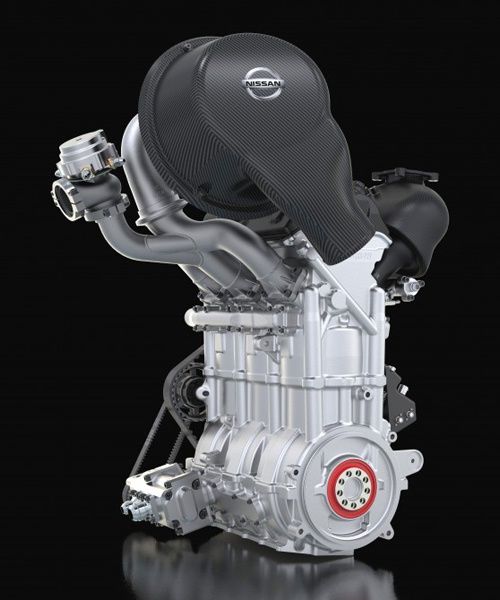 In racing cars Nissan ZEOD RC new petrol unit, unwinding to 7500 revolutions per minute, will coexist with an electric motor. And motors can operate independently paired with five-speed transmissions.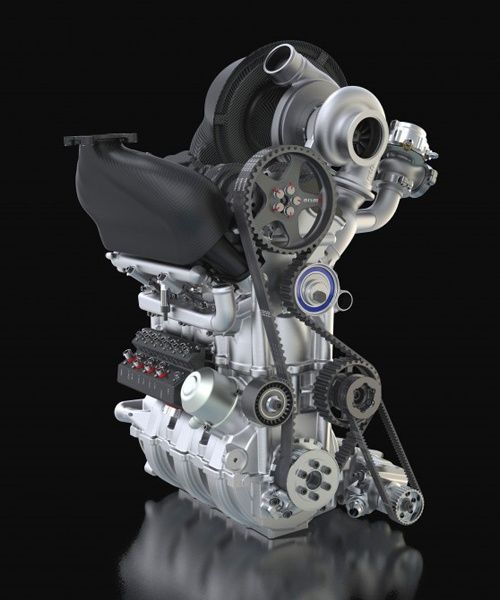 To power the electric motor uses Lithium-ion batteries. Energy recovery system will provide them with charging during braking.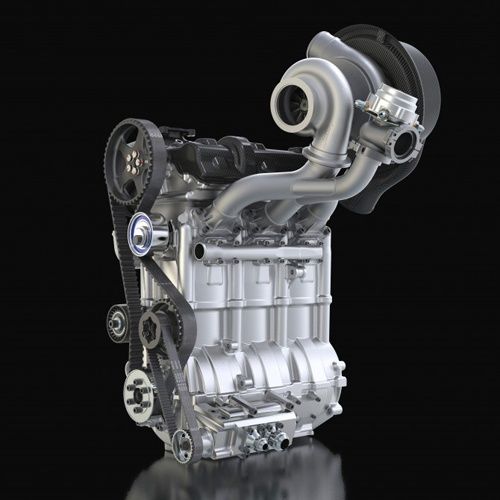 It is expected that Nissan ZEOD RC debuts at the upcoming contest of endurance " 24 Hours of Le Mans , "which will be held in June in France. Car take a stand "Garage 56": this is a special place in the pit lane, on which annual fall pilot projects.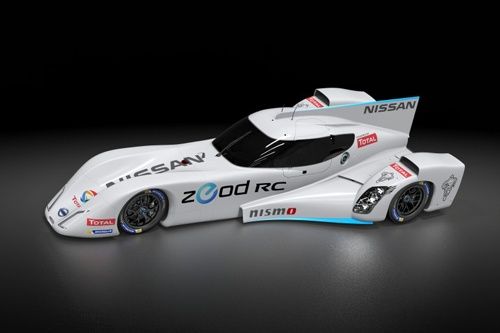 It is not excluded that in the future innovations used Nissan engine DIG-T R, will be used in power plants production vehicles for public road purposes.