LG G Watch R is the smart watches in the classic (in comparison with the first LG G Watch) design, with a choice of straps, moisture-proof platform and Android Wear.
Features LG G Watch R:
Screen: 1.3 " round, P-OLED, 320×320 pixels

Platform: Qualcomm Snapdragon 400, 1.2 GHz

RAM: 512 MB

Built-in memory: 4GB

OS: Android Wear

Battery: 410 mAh

Interfaces: Bluetooth 4.0

Waterproof: Yes, IP67

Sensors: accelerometer, compass, gyro sensor, heart rate, barometer
First smart watches LG's platform Android Wear were rather lumpy, rather than the best product, and blame not only the engineers of the Korean company, but Google's Android Wear. So it turns out that today Wear loses his own platform capabilities, both in the Samsung, for example. A second attempt to make LG "smart watches" looks more interesting, but again may rest against the limitations of the selected platform from Google.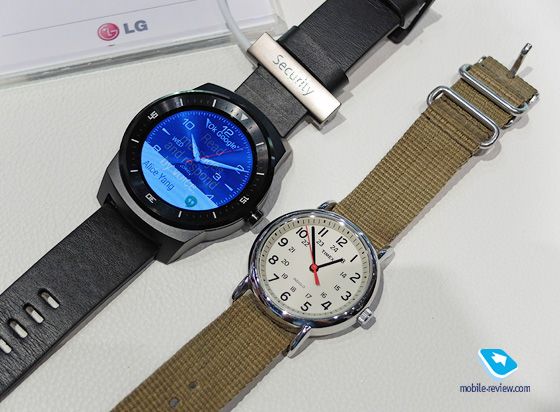 Externally, the LG G Watch R resemble classic watches. "Classic" not in the sense most correct clock with a simple dial, but in terms of overall shape – on view in front of us just watch and not a bracelet with a square screen or cosmic form accessory. By design, it is something sporty and versatile, at least, I think so.
Hours are average in size, but definitely male, talking about it and details: body colors, the use of metal, massive ring around the dial and a choice of straps.
Straps assumed a lot, even on the stand has been presented about 8-10 different for this device.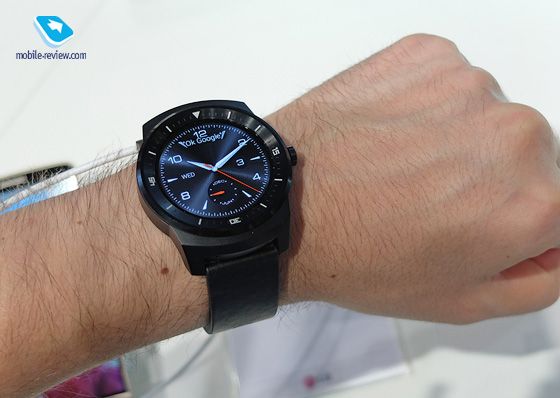 There are straps fabric, has leather and others. Judging by the markings on some of them, LG does not attempt to make the straps and just order accessories from other Korean companies that specialize in this.
Hours sit comfortably on the hand strap mount is that I was measuring them, reliable, at first glance. Round-shaped screen in G Watch R has a resolution of 320×320 pixels, the information is read from it fine, viewing angles are good, the picture is juicy and moderately contrast. It is unclear, however, as the screen will behave in the sun, everything else was fine.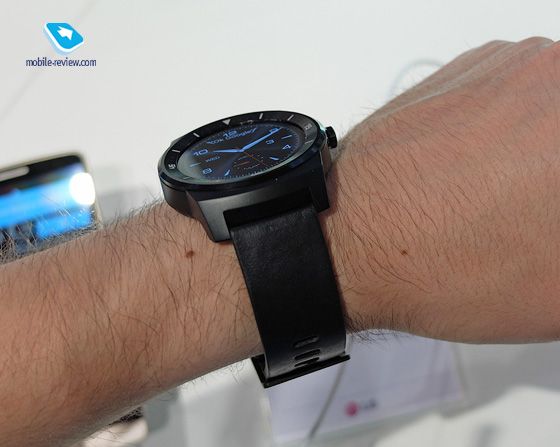 The clock operates on Android Wear, respectively, the possibilities are limited enhancement capabilities of the system, and herein lies the main flaw LG G Watch R. Yes, you can see the time, see the notice of some of the programs, calls, watch the weather and exchange rates, but the real useful applications for Wear long enough, and the idea of ​​a "smart system" like Google Now for smartphones does not justify itself. In real life, the "smart watch" based on Android Wear rarely helps, and often interfere with distracting, if you did not turn off all notifications. So the quality (at first glance) as a whole product, LG G Watch R, risk being forgotten as other smart watches, largely due to the ambiguous system Android Wear.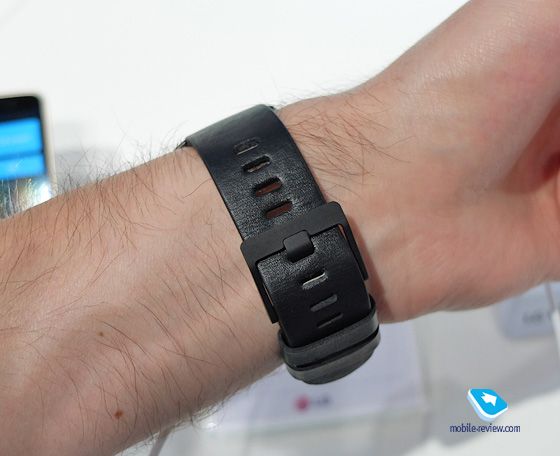 Cost G Watch R in Europe will be about 300 euros.