A week ago, the Chinese informants expressed confidence that the hardware platform Apple A9, used in smartphones iPhone 6s and iPhone 6s Plus, includes two processor cores running at 1.7 GHz and two cores with a lower frequency of 1.2 GHz . But the data obtained from the Chinese regulator TENAA, forced to doubt the reliability of the leak.
According to the regulator, the new iPhone 6s is based only on 2-core processor with a clock frequency of 1.8 GHz, which completely contradicts the previous leak. As for the memory of the smartphone, the controller indicates "4MB RAM". While it is clear that this is a typo, and in fact the machine has 2 GB of RAM.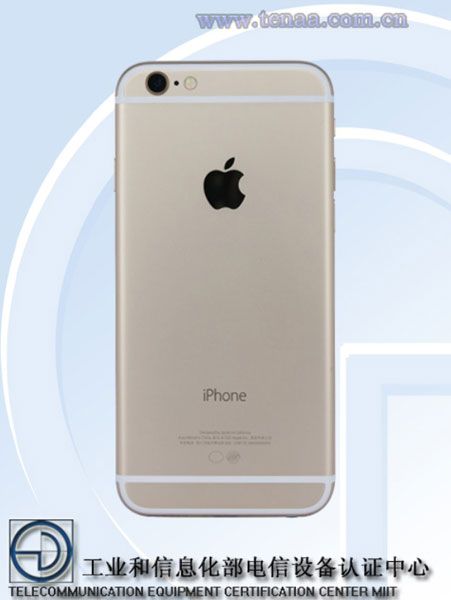 4.7-inch display has a resolution of iPhone 6s 750×1334 pixels. It is enclosed in a housing with dimensions of 67,1 x 138,3 x 7,1 mm, which is 0.2 mm thicker than its predecessor. And the weight of the gadget is increased to 141 g versus 129 g of the iPhone 6.
Smartphone running the operating system iOS 9. It can be used in networks D-LTE, LTE FDD, TD-SCDMA, WCDMA, CDMA2000, CDMA 1X and GSM and is equipped with a battery capacity of 1715 mAh.