In the past the San Francisco Apple event were presented not only a new tablet iPad Pro and Smart Apple Watch Sport Watch in gold color, but new smartphone iPhone 6s and iPhone 6s Plus.
As we thought, Apple did not change the design of smart phones, and apparently they were virtually indistinguishable from today's iPhone 6 and iPhone 6 Plus. But both gadgets body is made of aluminum alloy 7000 series, and by now familiar color solutions smartphones add color "red gold".
The main innovation iPhone 6s and iPhone 6s Plus, without a doubt, was the technology of 3D Touch, touch-sensing, severe depression and clicking on the screens of smartphones, which, incidentally, have retained the same diagonal and resolution as its predecessor. Features 3D Touch will be used in all sorts of applications and games. For example, a strong press in the messenger iMessage lets you see a preview of links without opening the browser Safari. And in addition to this iPhone 6s system was implemented tactile feedback Taptic Engine.
"Heart" iPhone 6s and iPhone 6s Plus performs a new 64-bit chip Apple A9, which is 70% more productive than its predecessor, and 90% higher than it when processing graphics. A co-processor integrated into the chipset M9 was enhanced, including the possibility of a permanent voice activated Siri.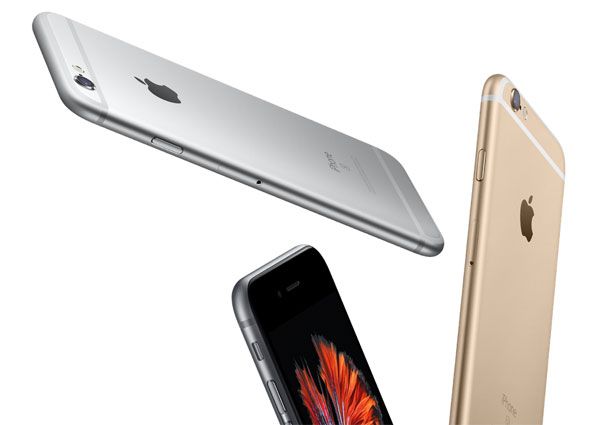 The smartphone is much more powerful than its predecessors, the main 12-megapixel camera iSight, capable of recording 4K-video. A new feature is Live Photos automatically records a short video before and after the shutter is pressed. And get "live" animated pictures can be used as wallpaper in the iPhone and iPad.
On the front of the smartphone is upgraded 5 megapixel camera with FaceTime feature Retina Flash, turns the screen of the smartphone in a flash. The brightness of the screen can be increased three times as compared with normal brightness. Smartphones received support LTE Cat.6 networks, Wi-Fi 802.11ac and twice faster fingerprint Touch ID.
iPhone 6s and iPhone 6s Plus will be available for pre-order from 12 September this year. Sales of smartphones will begin September 25th. iPhone 6s with 16, 64 and 128 GB of internal memory can be purchased for $ 649, $ 749 and $ 849, and the iPhone 6s Plus with the same amount of memory will be available for $ 749, $ 849, $ 949 respectively. And until the end, Apple expects to begin selling smartphones in 130 countries.