A couple of days ago, KOSPET Prime SE was announced. The new smartwatch has a very similar design and specifications to the previous version of KOSPET Prime.
Firstly, KOSPET Prime SE is a real smartwatch because it supports 4G Nano SIM card and Android 7.1 operating system.
Secondly, the new smartwatch is equipped with dual camera Face ID function.
Thirdly, KOSPET Prime SE has a large 1260mAh battery. The battery life on a single charge is up to 3 days.
A month ago, we wrote about KOSPET Prime smartwatch. In this article, we will make the first review of the new KOSPET Prime SE smartwatch, and compare it with the previous version of KOSPET Prime.
[content-egg module=Offer template=list]
KOSPET Prime SE Smartwatch is For Men!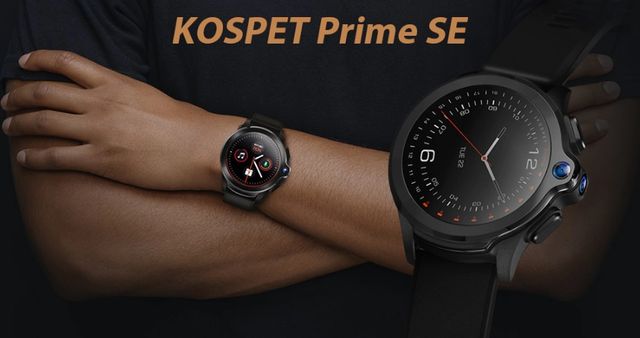 The new KOSPET Prime SE smartwatch has a bulky design. Actually, this is not surprising, because the manufacturer says it is a men's watch.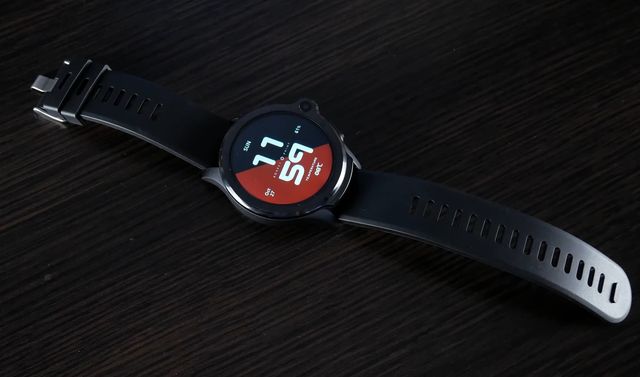 The watch case is made of metal with a chrome frame around the screen. The strap is silicone.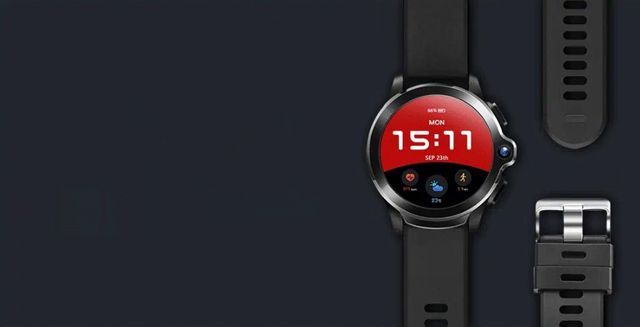 The case and strap are made in black. But you can buy a brown leather strap additionally.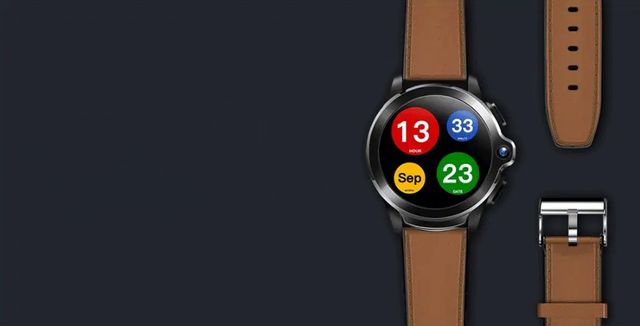 Depending on the strap you choose, the watch will have a more classic or sporty design. This is very convenient if, for example, you work in the office, but also use the watch for sports.
KOSPET Prime SE is quite heavy – 86 grams. The watch is 2.74 x 5.08 x 1.75 cm.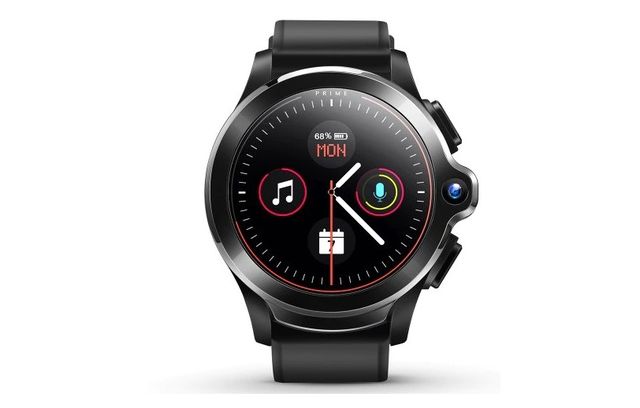 The Same Phone Display, But Much Smaller
On the front of the watch we can see a large 1.6-inch display. This is IPS touch panel with a resolution of 400 x 400 pixels. The screen is bright and clear. The image is clearly visible on the screen even in sunny weather.
The touch screen is very convenient for controlling the watch.
Why Is There Two Cameras?
To the right of the screen, there is a small notch with 2MP front camera.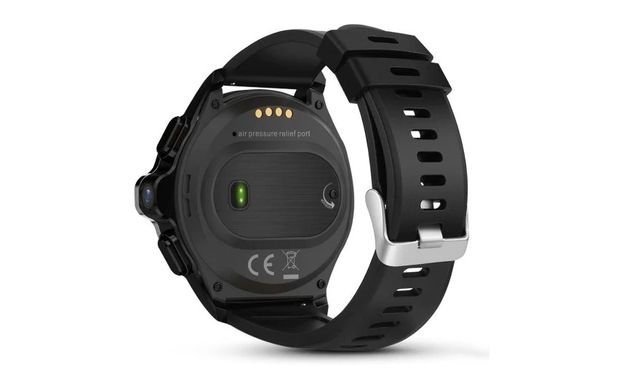 On the rear panel, there are four magnetic contacts for charging, heart rate sensor and a small cover. The slot for nano SIM card is located under the cover.
On the right side you will find the second camera with a resolution of 8MP.
There are also two large physical buttons on the right side. One of the buttons is used to turn on/off the watch, while another one provides quick access to the main menu.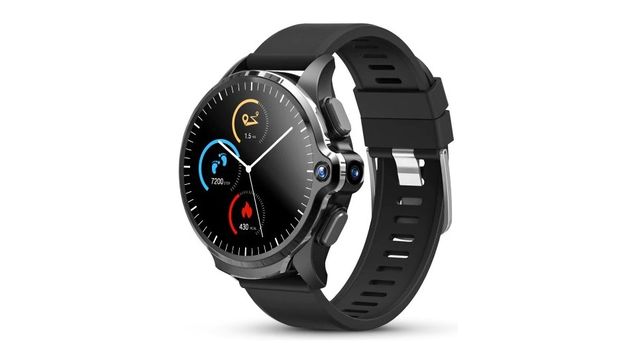 Can You Swim with KOSPET Prime SE?
The new smartwatch from KOSPET is protected against water and dust according to IP67 standard.
You do not have to take off KOSPET Prime SE while washing your hands, dishes or even swimming in the pool. However, you shouldn't immerse the smartwatch under the water deeper than 1 meter.
KOSPET Prime SE Has Budget Phone Hardware!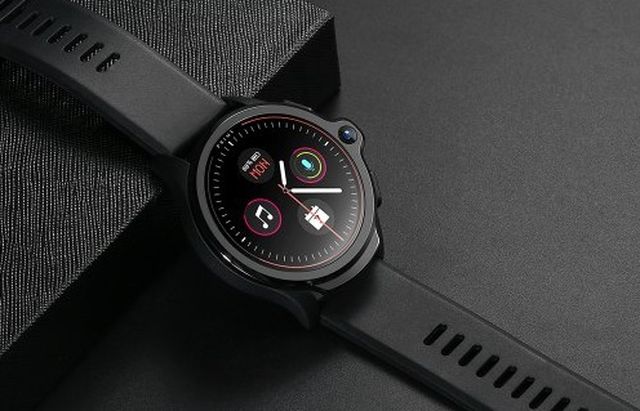 The new smartwatch is equipped with MTK6739 processor. This is a quad-core chipset with a clock frequency of up to 1.25 GHz.
The smartwatch also has 1GB of RAM and 16GB of internal memory. As you understand, the internal memory cannot be expanded, because KOSPET Prime SE doesn't have microSD card slot.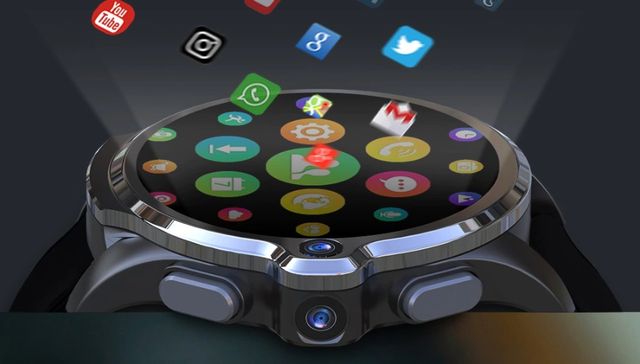 The smartwatch supports Android 7.1.1 operating system. You can download any Android app for watching videos, movies, listening to music, various games and social media.
Thanks to the large screen and touch control, playing games and using Android apps on the smartwatch is very convenient.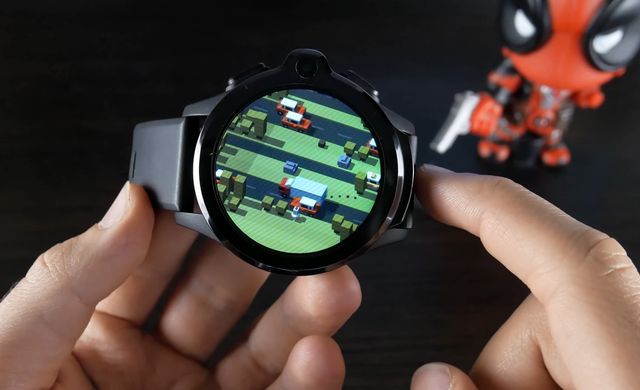 Kospet Prime SE also has support for Bluetooth 4.0, GPS, GLONASS, A-GPS, GSM and Wi-Fi 802.11a/b/g/n.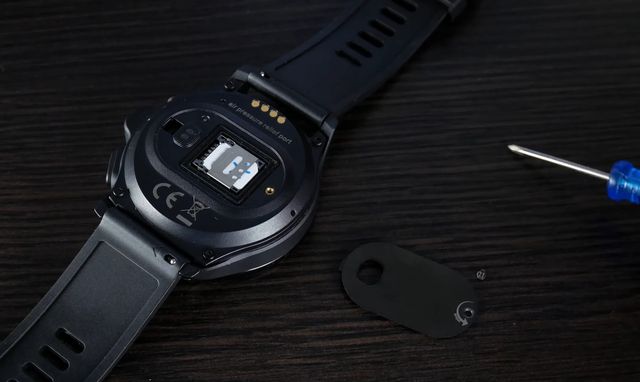 4G LTE SIM Support
As we wrote earlier, KOSPET Prime SE supports 4G Nano SIM cards. In other words, you can make, receive and reject calls, as well as send and receive SMS.
Now you do not need to constantly carry a smartphone with you. KOSPET Prime SE has a built-in microphone and speaker, so you can answer calls right from the smartwatch.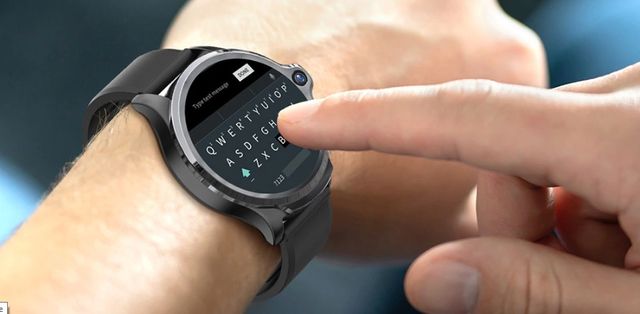 By the way, using the front and main cameras, you can not only make calls, but also communicate via video. Android 7.1 allows you to install any convenient video call app, for example, Skype.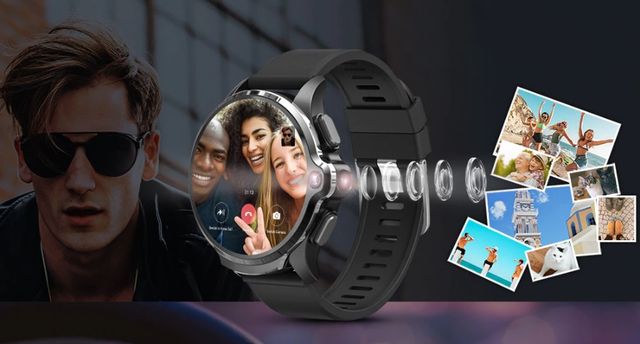 The main camera is useful in cases when you need to take a photo, but the smartphone is not at hand.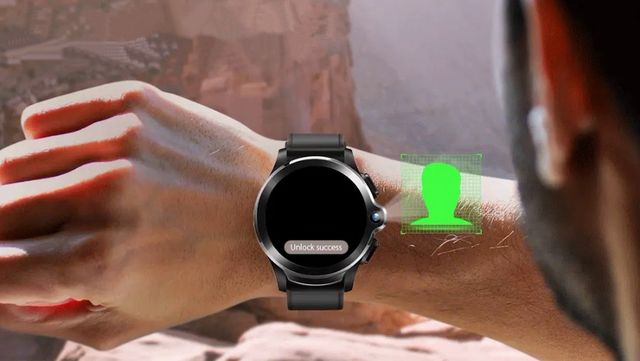 Another feature of KOSPET Prime SE smartwatch is Face ID support. The manufacturer claims that this is the first smartwatch in the world with Face Unlock function.
Of course, this is true, because the previous KOSPET Prime also has Face ID.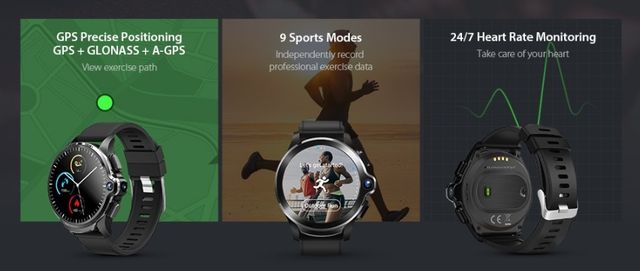 As for other functions, KOSPET Prime SE counts steps, calories, distance, measures heart rate, sleep quality, notifications, incoming calls and messages.
The calendar, timer, alarm clock, weather forecast, activity reminder, 9 sports modes and music control are also available.
How Long Kospet Prime SE Last?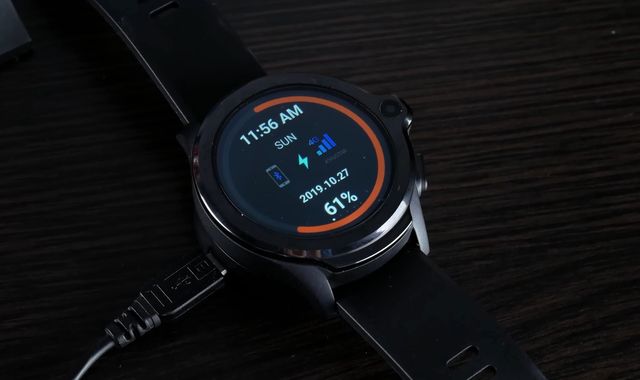 KOSPET Prime SE has a built-in 1260mAh battery. One charge is enough for 2-3 days of battery life, 72 hours of listening to music, 48 hours of active use, 8 hours of talking or 6 hours using GPS sensor.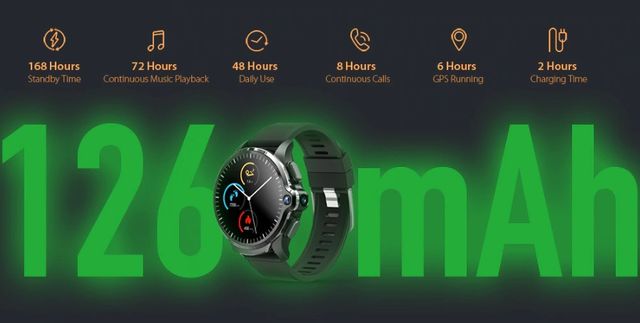 This is a really good battery life, because most other smartwatches with similar specs last only 1 day.
It takes only 2 hours to fully charge the smartwatch.
What's The Difference Between KOSPET Prime SE and KOSPET Prime?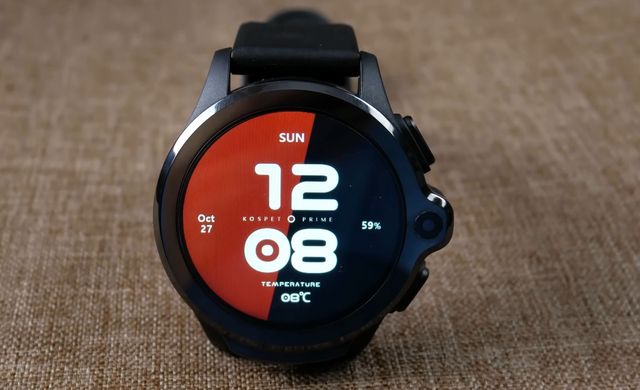 KOSPET Prime and Prime SE differ in only two specifications. The smartwatches have a quad-core MTK6739 processor.
However, the new KOSPET Prime SE has 1GB of RAM and 16GB of internal memory, while the previous version of KOSPET Prime has 3GB of RAM and 32GB of internal memory.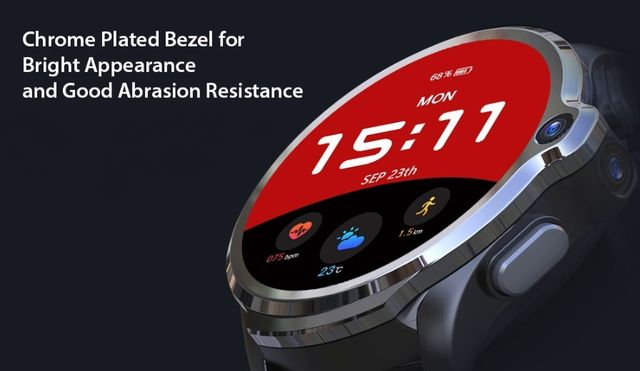 The second difference between them is the frame around the screen. KOSPET Prime SE has a chrome frame, while KOSPET Prime has a ceramic frame.
That's all! Other specifications, functions and design are completely identical. As you understand, KOSPET Prime SE is the youngest version of KOSPET Prime.
What's The Price of KOSPET Prime SE?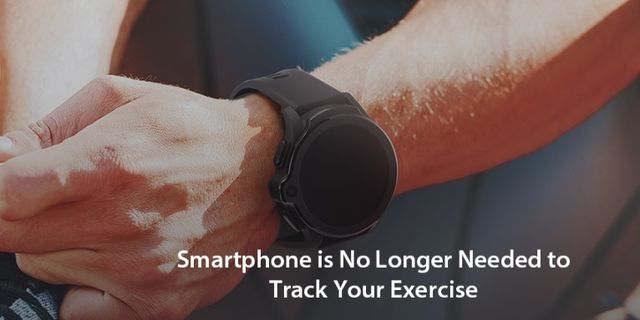 KOSPET Prime SE is available for preorder for only $99. The first shipments will begin in early January 2020.
The older KOSPET Prime smartwatch can be bought for $145.
To be honest, we like KOSPET Prime SE smartwatch more than Kospet Prime. The new smartwatch has a large 1.6-inch touch screen, dual camera, support for 4G Nano SIM cards, Android 7.1 and GPS.
You can not only track your sports achievements, but even make calls, take photos, download Android applications.
In addition, the price of Kospet Prime SE is significantly lower than Kospet Prime. We think you shouldn't overpay $45 for a ceramic frame and more RAM and internal memory.
[content-egg module=Offer template=list]
Source: kospet