Just a week ago, LEMFO introduced LEMFO LEM 10 smartwatch. We already wrote an article about this watch. LEM 10, in my opinion, is one of the best smartwatches from the Chinese company. Today we learned about another new product of this brand – LEMFO LEM T.
If we called LEMFO LEM 10 the best smartwatch of LEMFO company, then LEMFO LEM T is smartwatch with the largest screen on the market of wearable devices.
LEMFO LEM T is equipped with 2.8-inch OLED display, 2700mAh battery, 5MP camera, 4G support, GPS and IP67 water protection. We were very surprised by this smartwatch.
In this article, we will make the first review of LEMFO LEM T. As usual, let's start with design.
[content-egg module=Offer template=list]
LEMFO LEM T: Design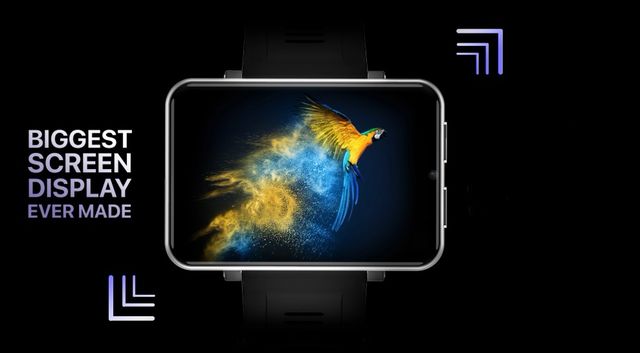 The appearance of the new smartwatch is the main feature. The watch case is made of metal, while the strap is silicone. The choice of color is not very large. The body is available in black and silver, while the strap is only black.
The design of LEMFO LEM T is universal, because you can use the watch both for sports, casual or office clothes. However, it seems to me that LEMFO LEM T will constantly get stuck in clothes with long sleeves.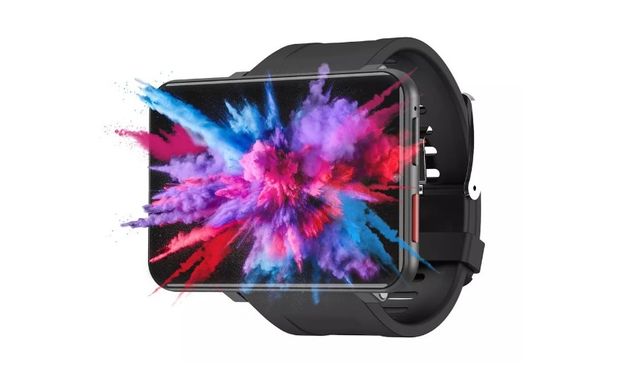 The strap is 200 mm long and 32 mm wide. The weight of the smartwatch is as much as 200 grams. This is even more than most modern smartphones! But we are not surprised, given the screen size and battery capacity.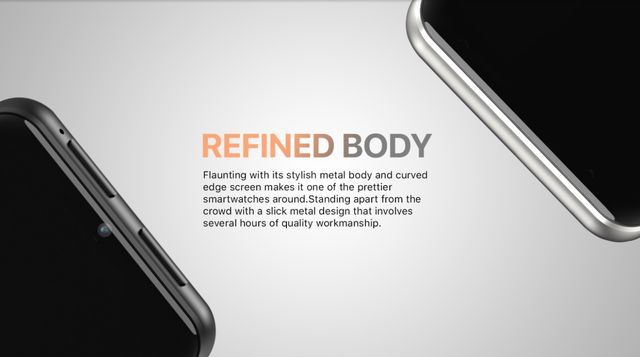 A large touch screen is occupied almost the entire front panel. This is 2.8-inch color OLED panel. The display resolution is 480 x 640 pixels. Can you imagine this?
The huge screen allows you to use not only standard apps and smartwatch functions, but even comfortably watch videos, visit websites or even read books.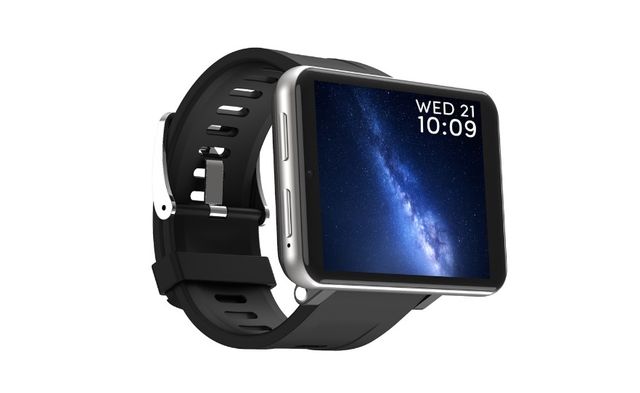 The display is quite bright, contrast and good detailed. We think that even in sunny weather you can see all the information on the screen.
We just thought that this is a great smartwatch for people with low vision or those who are tired of watching at a small watch screen. You definitely won't have problems with 2.8-inch display of LEMFO LEM T.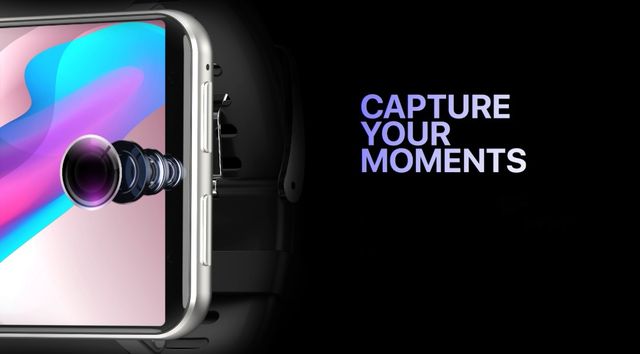 On the right side of the screen is a camera lens. This is 5MP sensor. It should be noted that this is a convenient location for camera to take selfies or communicate via video.
On the right side of LEMFO LEM T there are two long physical buttons and a small microphone hole. Buttons are needed to control some functions of smartwatch. Of course, the display is touch-screen, so you can use it.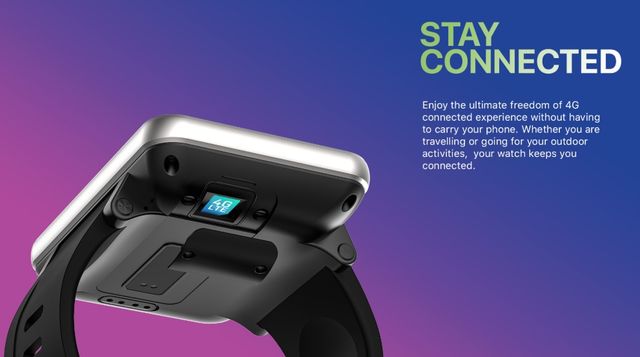 On the bottom panel there are magnetic connectors for charging, heart rate sensor and a slot for nanoSIM card. The slot is located under a small cover, which is closed by two bolts.
We think that LEMFO LEM T is designed for a male. It seems to me that this bulky smartwatch will look a little strange and ridiculous on a female hand.
LEMFO LEM T: Specifications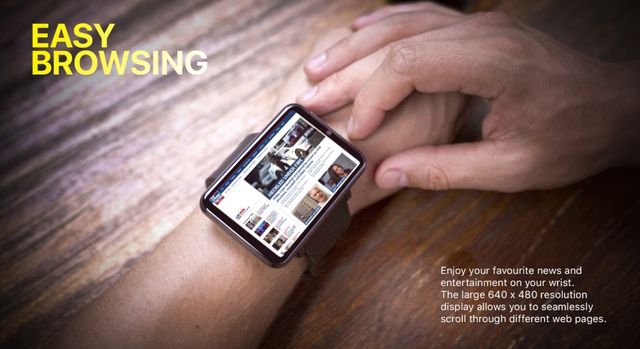 LEMFO LEM T is powered by quad core MT6739 processor. One of the features of this processor is support of large displays and a completely new graphics accelerator. Also, the watch is equipped with 3GB of RAM and 32GB of internal memory.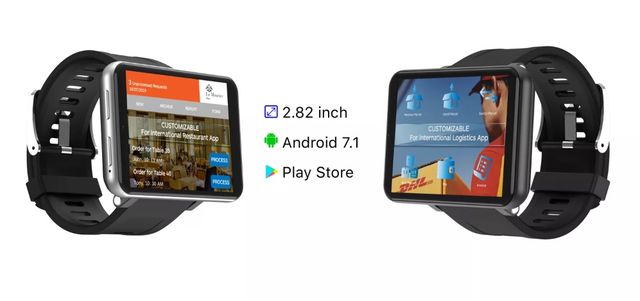 The new smartwatch runs on Android 7.1 operating system. You can download any apps through the pre-installed Play Store, watch videos on YouTube, or even play games. Fortunately, the large screen allows you to do all this stuff.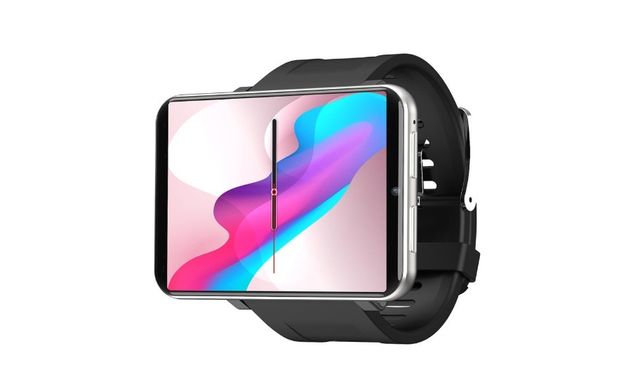 As we wrote earlier, LEMFO LEM T smartwatch has 5-megapixel front camera. It is located on the right side of the display, not on the side faces, so it is convenient to use for video calling or selfie photos.
LEMFO LEM T supports nano SIM cards in 2G, 3G and 4G networks. You can download apps and visit websites not only via Wi-Fi, but also via mobile Internet. The watch also allows you to make and receive calls.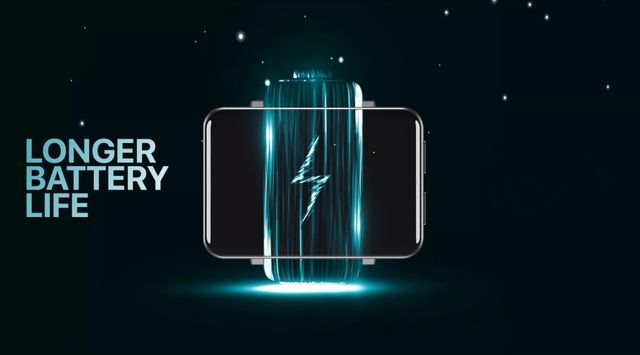 The new smartwatch from LEMFO is equipped with a huge 2700mAh battery. One charge is enough for 2 days of active use or 4 days for everyday use. Good result for a smartwatch with such big screen.
It takes about 2 hours to fully charge the watch battery.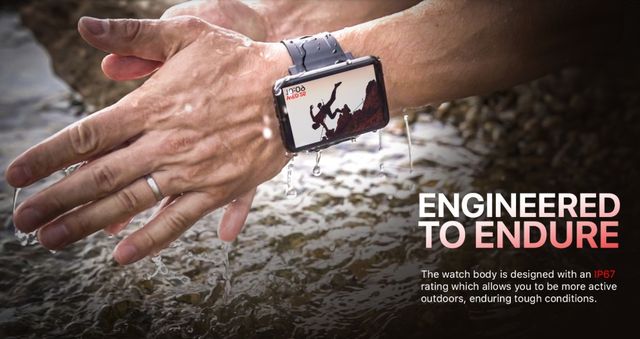 By the way, LEMFO LEM T is protected against water and dust according to IP67 standard. You can use the watch in rainy weather or even take a shower with it. But it's better not to immerse the watch in water to a depth of more than 1 meter. In other words, you should not swim in the pool with this watch.
LEMFO LEM T: Functions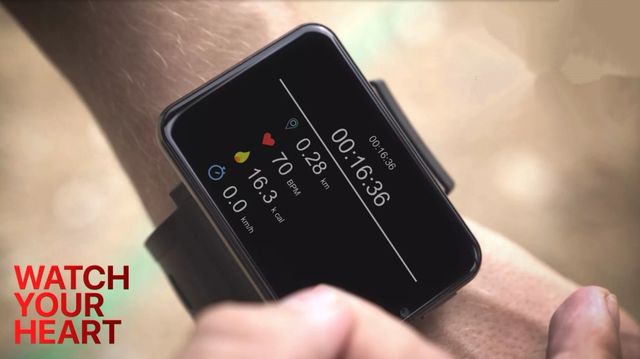 LEMFO LEM T has standard set of functions for modern Android smartwatch. There is heart rate sensor, sleep monitor, weather forecast, calendar, stopwatch, etc. The smartwatch supports GPS and NFC.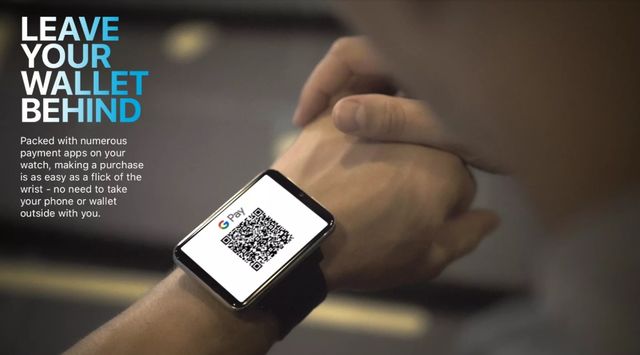 From sports functions, LEMFO LEM T counts steps, calories, distance and speed. It also supports several sports modes, and reminds you of the need to move if you sit in one place for a long time.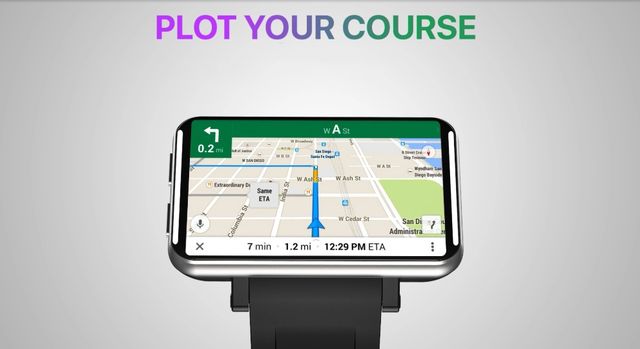 If you insert Nano SIM card into LEMFO LEM T smartwatch, you can make and receive calls and messages, as well as use mobile Internet.
The smartwatch is also equipped with voice typing. Now, to make a small note, you don't need to type on display, because you can use voice typing.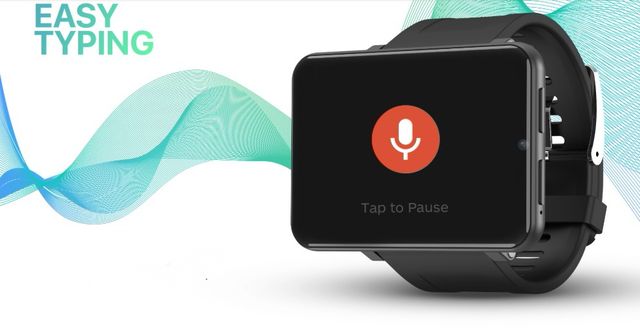 As you understand, LEMFO LEM T is fully autonomous smartwatch, but if you want, you can synchronize it with your smartphone. To do this, you will need a mobile device on Android 6.0 or iOS 11.1 and newer.
To connect the smartwatch to smartphone, you have to download an application called Wiiwatch. By the way, the watch and the app are multilingual. You don't have to deal with Chinese characters.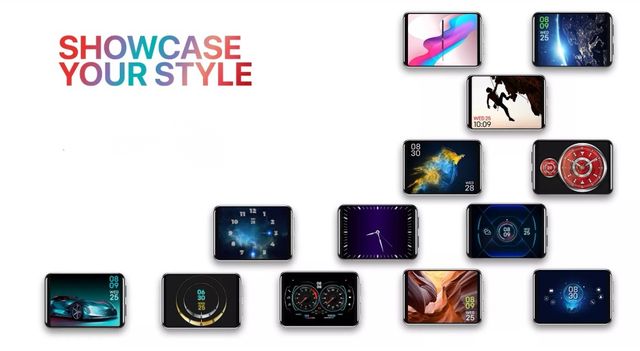 In the settings of Wiiwatch app, you will find many watch faces for smartwatch. We think that many of them are very beautiful, and look great on the big screen.
LEMFO LEM T: Price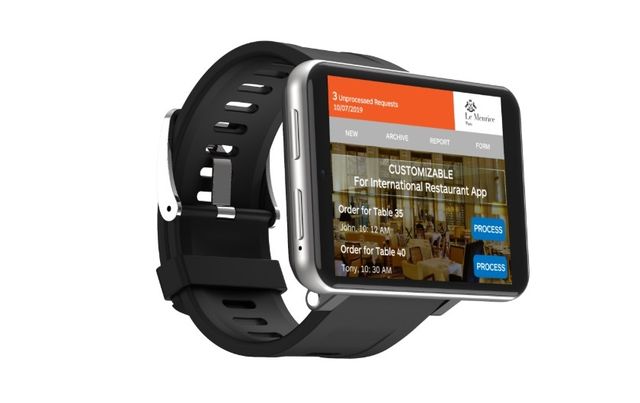 LEMFO LEM T smartwatch is already available for pre-order. The price is $199. This is a good price for Android smartwatch with the largest OLED display, 5MP camera, good performance, support for GPS, NFC and 4G, as well as good battery life.
[content-egg module=Offer template=list]
Source: lemfo