As you know, wireless earbuds and fitness bracelets are very popular today. There are many models of Bluetooth earphones and fitness trackers on the market.
The Chinese manufacturer LEMFO decided to go further, and not to produce another fitness bracelet or wireless earbuds, but to combine them into one device.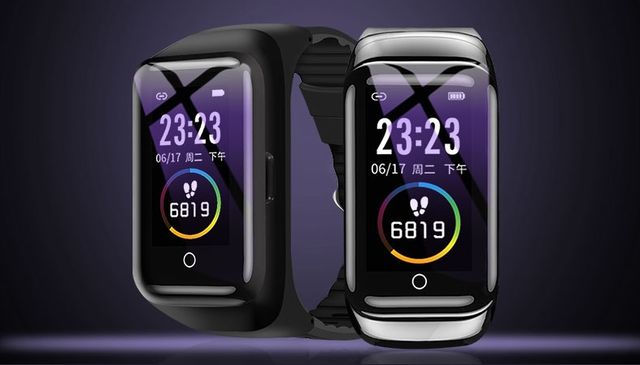 LEMFO M7 is a new fitness tracker or smartwatch with wireless earbuds inside. Yes, now you don't need to buy and carry two separate devices, because LEMFO M7 performs two functions simultaneously.
It's a very interesting solution, but let's see the advantages and disadvantages of 2-in-1 fitness bracelet and wireless earbuds.
[content-egg module=Offer template=list]
Fitness Bracelet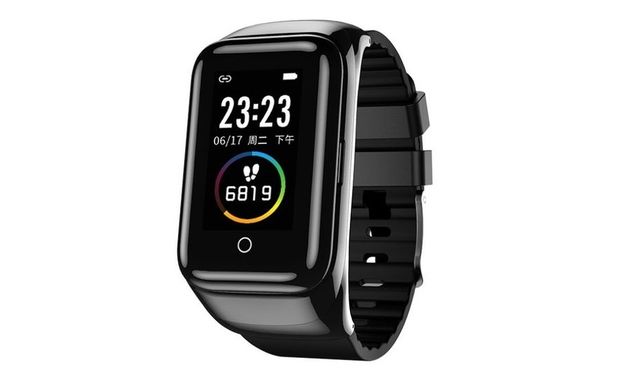 At first glance, it looks like LEMFO M7 is a regular fitness bracelet with a pretty large 1.14-inch TFT color display.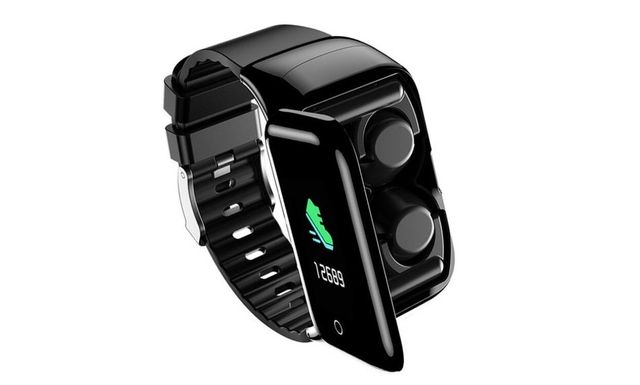 However, beneath the display you will find wireless earbuds. It's amazing how the earbuds fit under the screen. The bracelet looks pretty compact.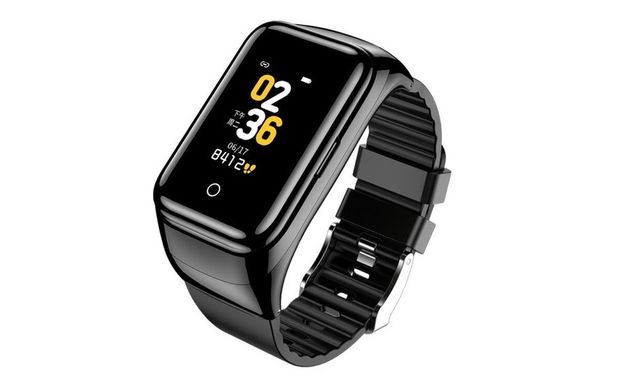 But let's get back to the fitness bracelet. As you can see, it has no physical control buttons. There is only a single touch control button on the screen.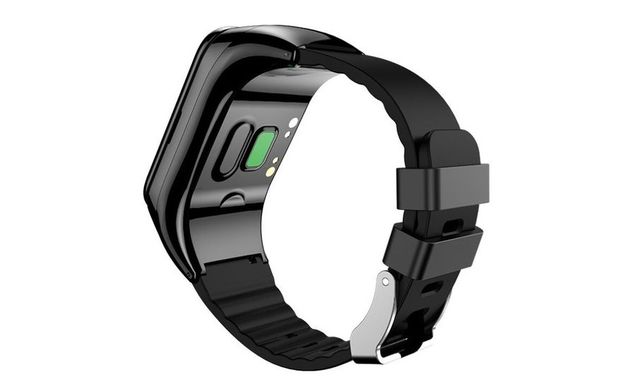 On the back, there is the heart rate sensor and the charging pins.
The strap is made of silicone and looks like it is not removable.
Wireless earbuds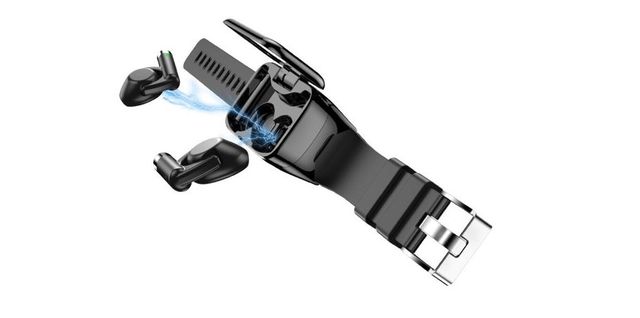 As for earbuds, they have similar design to Apple AirPods. It is controlled by a physical button on the outside of the earbuds. They look quite compact.
By the way, the total weight of the fitness bracelet with earbuds inside is only 58 grams.
Battery capacity and battery life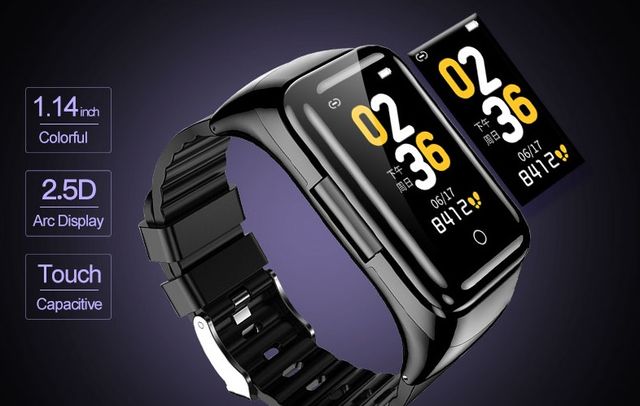 I would like to start the review of specifications with the battery, because I'm interested in one question. As you know, wireless earbuds come with charging cases. I wonder if LEMFO M7 earbuds are charging from a fitness bracelet.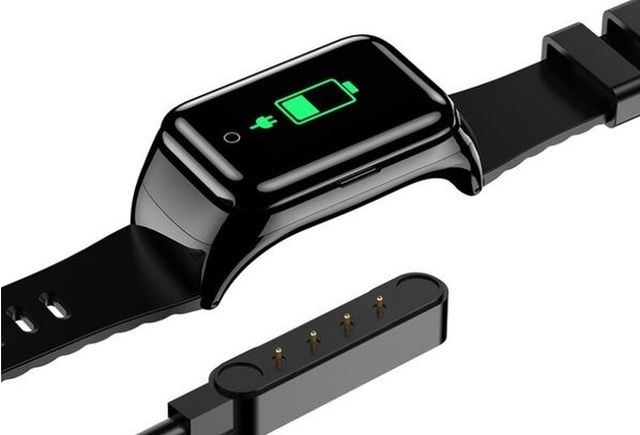 The fitness tracker has a battery capacity of 140mAh, while each earbud has a built-in 24mAh battery.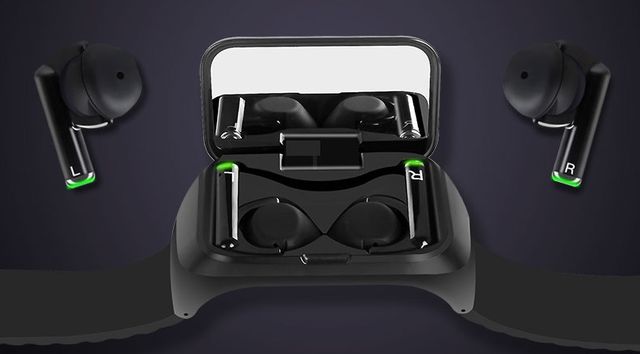 The manufacturer says that the battery life is 7 days, or 15 days in standby mode. As I understand, this is a battery life of only fitness bracelet.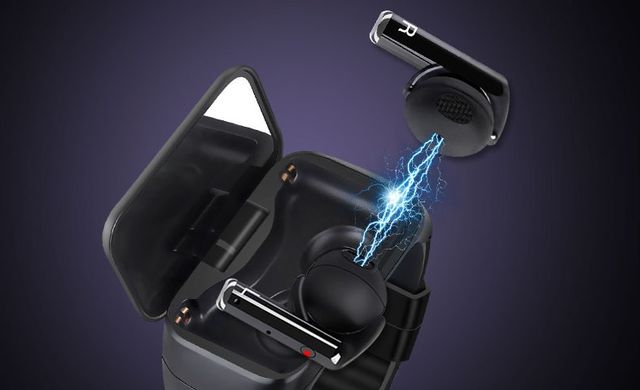 No information about the battery life of the earbuds and how to charge them. If the wireless earbuds are charged inside the fitness bracelet, how long can the bracelet work? Unfortunately, the battery capacity of the fitness bracelet is very low, so I don't think it will be enough to charge the earbuds and 7 days of battery life.
There are so many questions about the battery!
Basic Functions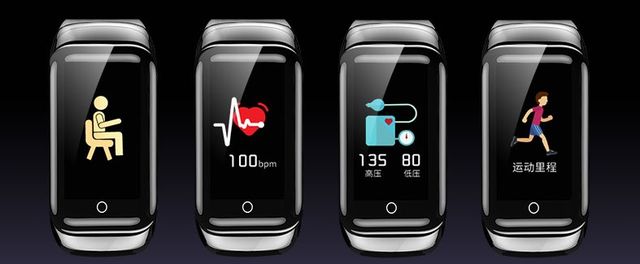 As for the functions of LEMFO M7, they are no different from other budget fitness trackers. The new watch tracks your heart rate, blood pressure, sleep quality, steps, calories and distance.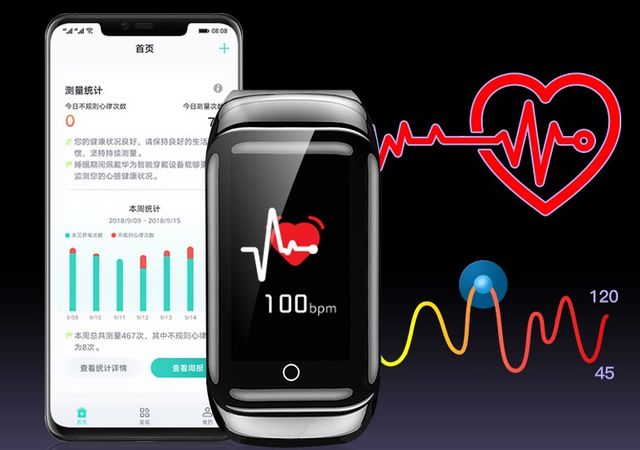 LEMFO M7 also notifies you of new messages and incoming calls to your smartphone.
However, I have not found any information about sports modes or music control on the mobile device. These functions are not available.
Sound quality of LEMFO M7 earbuds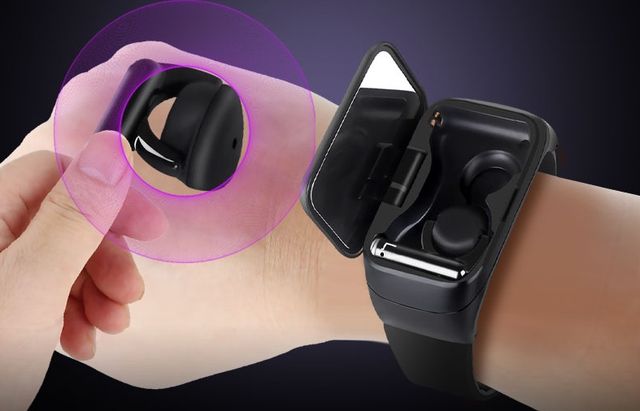 As for the sound quality, it's too early to talk about it. Without real tests and full reviews, I cannot say anything about sound quality. But given the low price of LEMFO M7, I don't count on them much. Most likely, they sound like many other budget wireless earbuds up to $20.
Price and buy LEMFO M7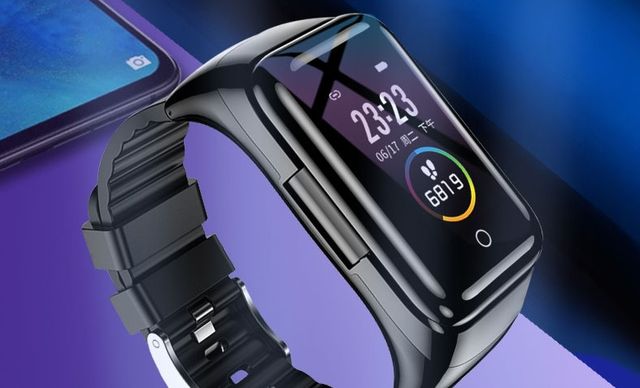 LEMFO M7 fitness bracelet is already sold at Chinese online stores such as Aliexpress, Banggood and GearBest. The price starts from $55.
At first sight, LEMFO M7 is a very interesting 2-in-1 fitness bracelet and wireless earbuds.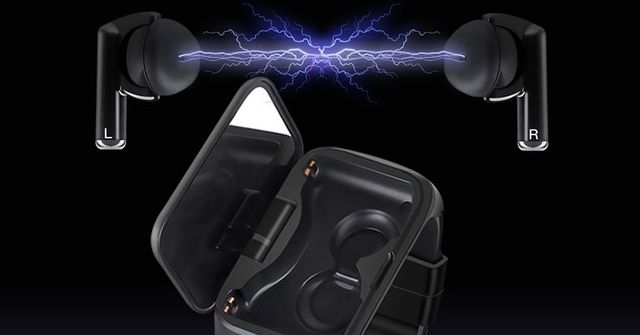 However, given the small battery in the fitness tracker, I don't think you will be able to listen to music for a long time through wireless earbuds. If you listen to music a lot, you will have to charge the fitness bracelet often.
LEMFO M7 is better to use as a headset when you need to answer a call, but you're driving or your hands are busy. In that case, these earbuds are a great option because they're always on your arm.

As for the fitness bracelet itself, it has only basic functions such as steps counts, heart rate and blood pressure monitor, notifications, etc. LEMFO M7 does not even have sports modes or music control on smartphone.
I would say that LEMFO M7 is a half fitness bracelet and a half wireless earbuds, but not a complete fitness bracelet and complete wireless earbuds.
[content-egg module=Offer template=list]