As you know, Black Friday sale will take place in a few days. During the biggest sale of the year you can buy many products with good discounts: electronics, home appliances, accessories, sports items, etc. However, today we want to tell you about new robot vacuum cleaner called Lenovo X1. You can buy it at discounted, and also get wireless earbuds for free.
Lenovo X1 has sweeping and mopping functions, 2200 Pa suction power, 3 cleaning modes and up to 2 hours of battery life on a single charge. Are you interested? Let's get started with our first review.
[content-egg module=Offer template=list]
Lenovo X1: Design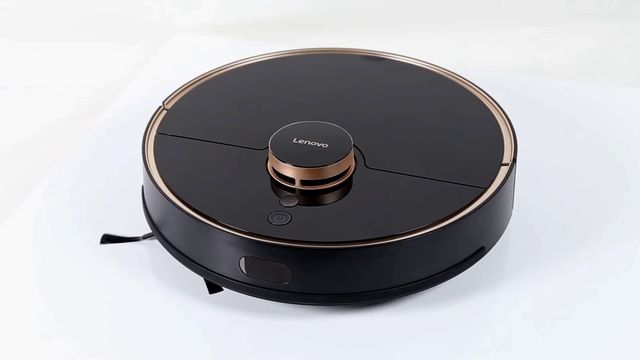 We won't talk much about design of Lenovo X1, because it's not much different from other robot vacuum cleaners of 2019.
The body of Lenovo X1 is made of ABS plastic. The robot vacuum cleaner comes only in black glossy color with gold details. Thanks to this combination of colors, Lenovo X1 looks premium and expensive.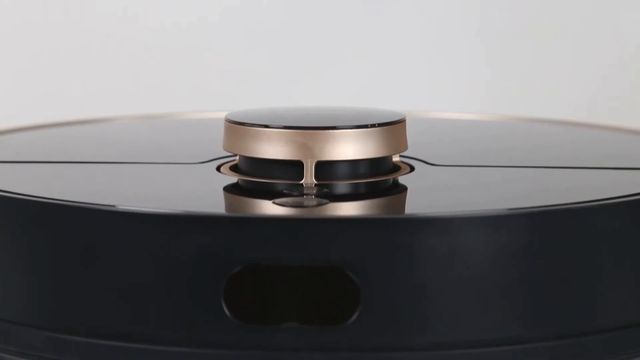 Like other robot vacuum cleaners, Lenovo X1 has a tower on the top panel. It contains sensors to scan the room.
Next to the tower we can see two control buttons – power on/off and back to the charging base.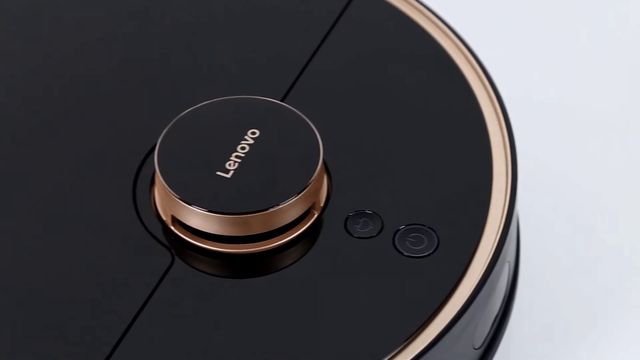 Half of the top panel is occupied by a lid with 585 ml dust box. We want to draw your attention that capacity of dust box is larger than most other robot vacuum cleaners.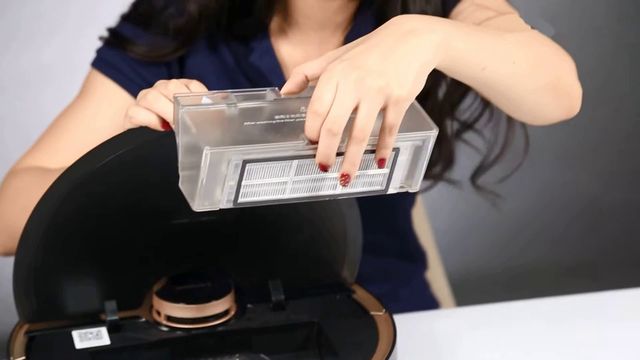 The side panels are bumpers. They soften the impact on the walls and furniture. Side panels are also equipped with sensors to scan the room. They prevent impacts and falls from the stairs.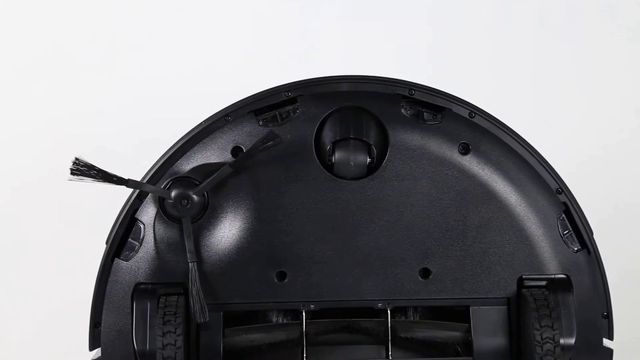 On the bottom panel, as usual, there is a large central brush, one side brush with long tassels and three wheels – two side and one steering wheel.
A water tank and wet cleaning cloth are attached to the bottom panel. Both of them come in the package content. Using the water tank and cloth, the vacuum cleaner performs wet cleaning. The water tank has a capacity of 170 ml.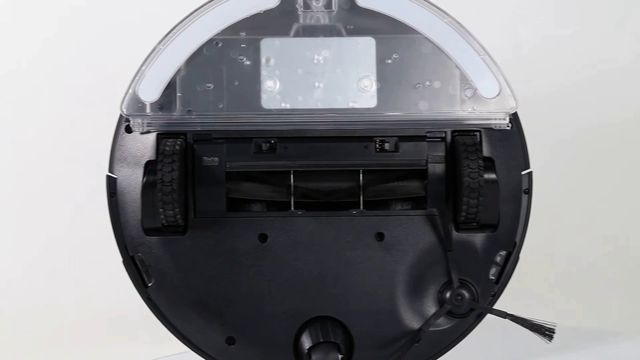 The size of robot vacuum cleaner is 35 x 35 x 10 cm. The weight is 3.6 kg. It is quite compact, so it is able to clean under the bed and other hard-to-reach places.
As you can see, Lenovo X1 looks almost the same as other robot vacuum cleaners in 2019, except the large dust box. But what about specifications and features? Let's talk about them.
Lenovo X1: Specifications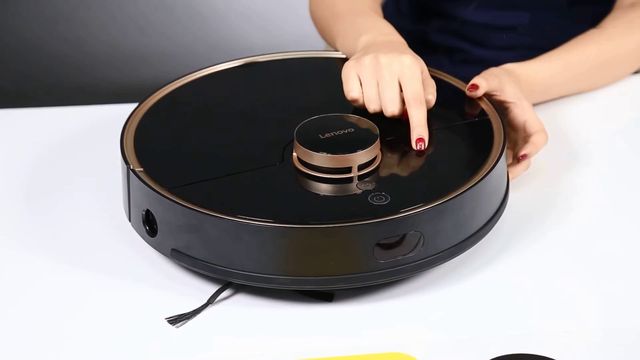 As we wrote earlier, Lenovo X1 has dry and wet cleaning functions. Moreover, it can do both at the same time.
It supports three cleaning modes: dry cleaning only, wet cleaning only, and both dry and wet cleaning at the same time. The cleaning mode is selected in the app on smartphone.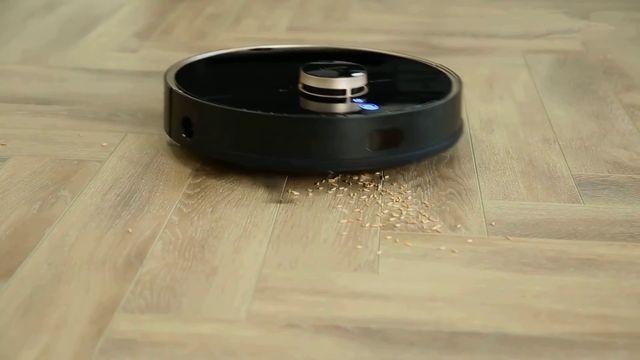 You can also set a schedule, timer, return to the charging base, restricted area, virtual wall, re-cleaning or create a cleaning plan for individual rooms.
The app is a very important and useful part of any robot vacuum cleaner, because it allows you to control the vacuum cleaner remotely, even when you are not at home.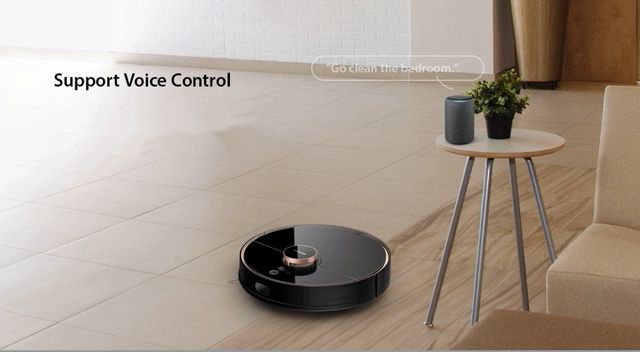 Lenovo X1 supports control via Amazon Alex voice assistant. Recently, voice assistants are gaining popularity because it is convenient. Just give a voice command and the robot vacuum cleaner will start/end cleaning, etc.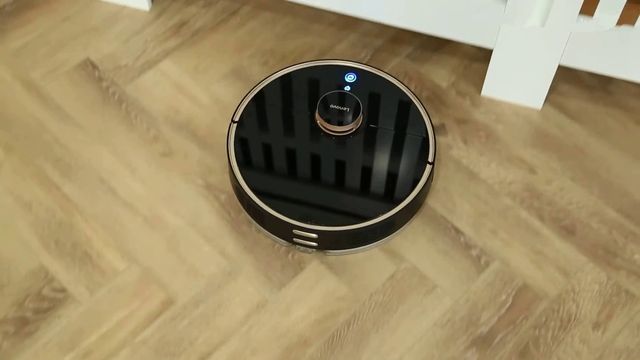 As for power, the new robot vacuum cleaner from Lenovo has suction power of 2200 Pa. During cleaning, the robot vacuum cleaner automatically adjusts the suction power depending on garbage and surface to be cleaned. For example, when Lenovo X1 cleans on the carpet, the suction power is increased to maximum.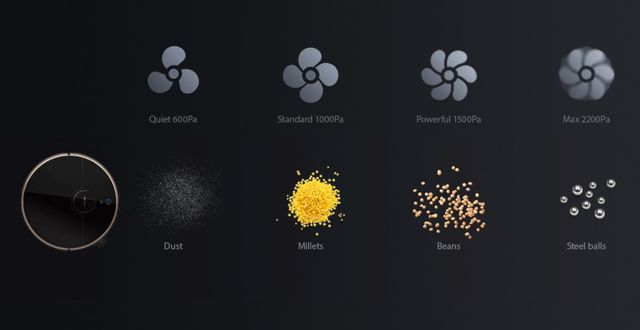 Lenovo X1 has a good suction power to collect not only dust and fine debris, but also wool and hair.
The robot vacuum cleaner is able to overcome the lift of up to 20 mm. Small thresholds and obstacles will not stop Lenovo X1.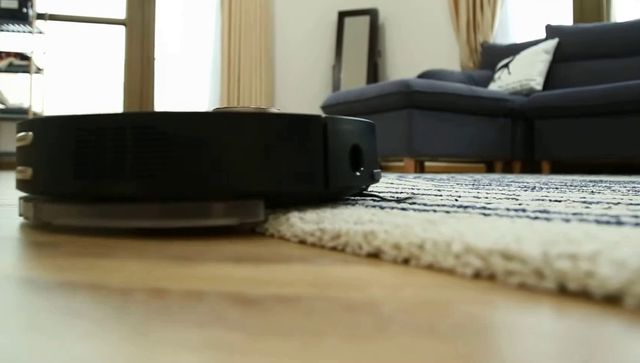 By the way, one of the features of the new Lenovo robot vacuum cleaner is its ability to unravel various cables, cords and other things in the house. If the robot vacuum cleaner gets tangled in the wires, then it identifies the problem itself and gets out of it.
If it fails to get out, the robot vacuum cleaner beeps and notifies on smartphone.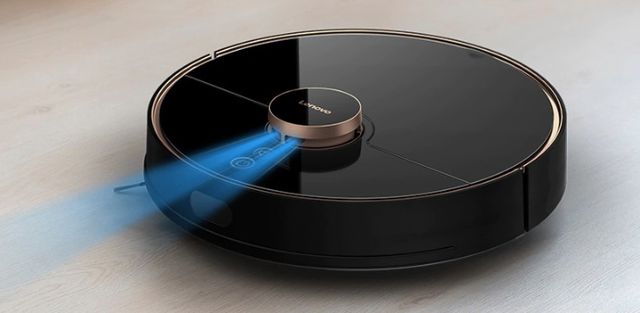 As for sensors, Lenovo X1 uses automatic navigation 5.0 , LDS Lidar, SLAM algorithm and high-precision map.
Using these sensors, the robot vacuum cleaner creates a map of the room, and plans the efficient cleaning process.
The battery life is 110 minutes. It takes about 3 hours to fully charge the vacuum cleaner.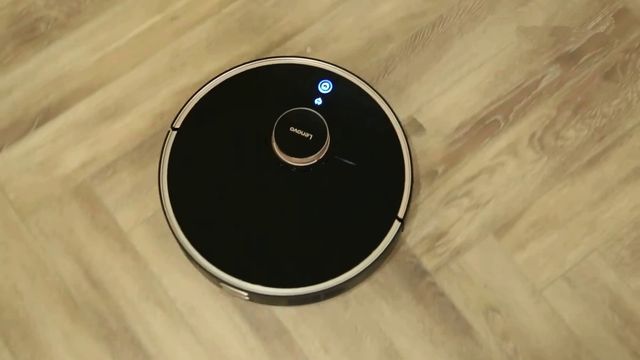 By the way, the manufacturer has also taken care of reducing the noise level of the robot-vacuum cleaner. In the maximum suction mode the noise level is only 55 dB. For comparison, other robot vacuum cleaners have a noise level of up to 65 dB.
Lenovo X1: Price and buy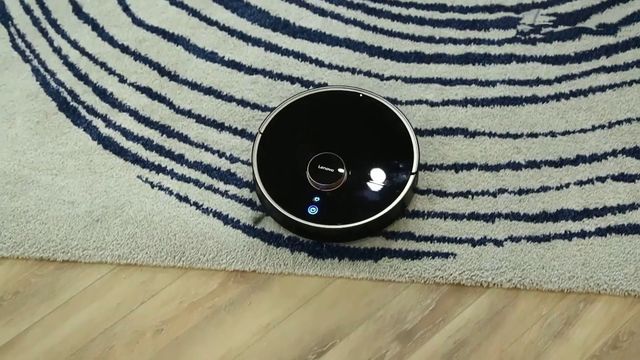 Now let's talk about the most interesting thing – the price. The full price of Lenovo X1 is $648. Yeah, it's expensive, but right now the new Lenovo X1 robot vacuum cleaner is available at discounted price of only $429.
Moreover, if you order Lenovo X1 from November 25th to December 8th, you get a free gift.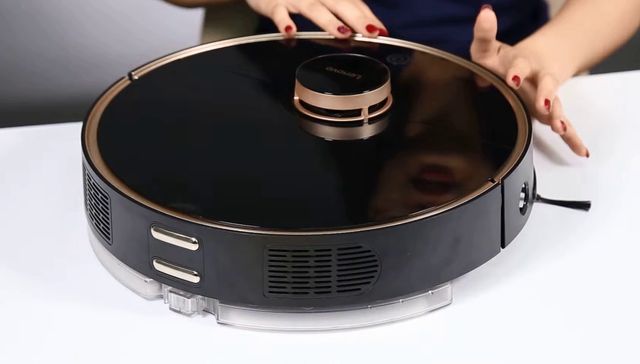 The first 400 people to order a robot vacuum cleaner will receive a gift of Smart Touch TWS11B wireless eabuds.
Moreover, two customers who order Lenovo X1 robot vacuum cleaner from November 25-30 can get the second one as a gift. The winners of competition will be announced on December 1 on official Gearbest channel on YouTube.
[content-egg module=Offer template=list]
Lenovo X1 Robot Vacuum Cleaner Video Review