Chinese LeTV became the first company in the world, just hinted at developing a smartphone based on the latest hardware platform Qualcomm Snapdragon 820.
To this end, the Chinese manufacturer has published on its official website teaser image of the front of the new smartphone with a very thin bezel and an inscription "820". And if this hint you will find enough clear, we recall that recently the CEO and COO LeTV did retweet post China Mobile Snapdragon 820 chipset.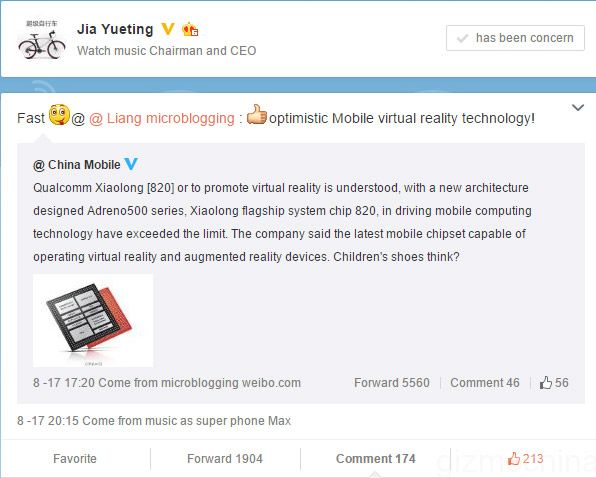 LeTV – is a young but ambitious vendor from China. The company is no such recognizable names. But now it is considered the fastest growing manufacturer of smartphones in China. The company was able to achieve this, having in the range of only three smartphone models, each of which is characterized by high-end features and affordable price.
As Qualcomm has not disclosed all the features of their new flagship chipset, limited information about using it for 64-bit custom cores Kyro and GPU Adreno 530, which is 40% more productive and energy efficient predecessor. And the first smartphone based on Snapdragon 820, are expected to appear early next year.