In the Liberian capital, Monrovia, a group of armed men attacked the center of the quarantine of persons infected with the Ebola virus. As reported by AFP, all contained in the center of the patients were free in a city with a population of 1.3 million people.
According to eyewitnesses, on the night of 16 to 17 August gunmen broke down the gates of the quarantine center and defeated the institution territory. 29 patients were saved by flight, ITAR-TASS reported.
In Liberia, from Ebola 413 people died, the disease is diagnosed in 116 people.
According to the World Health Organization on Friday, the number of victims of the outbreak in four African countries – Nigeria, Sierra Leone, Liberia and Guinea – has reached 1,145 people, with 2,127 infected.
According to WHO, of the 76 people who died from the disease in two days, 12 and 13 August, 58 died in Liberia, a disease from which there is no vaccine or drug registered here was diagnosed in 116 people.Thus, Liberia surpassed the number of deaths Guinea, where the outbreak was first reported in December last year.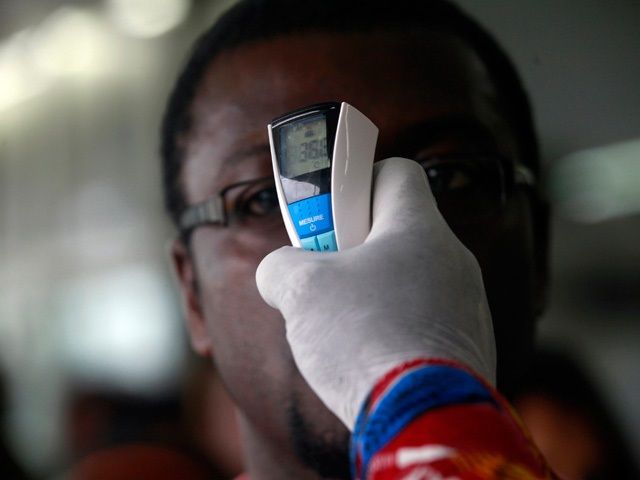 President of the NGO "Doctors Without Borders" Joan Liu said that it is in Liberia has developed the most difficult situation. "Until then, we have never seen such a thing. Necessary to develop a new strategy, because the transmission of the Ebola virus is no longer confined to a few villages, it spreads in Monrovia ,, city with 1.3 million inhabitants," – said Liu.
A total of BVVE in Liberia 413 people died. In Guinea, the death toll was 380, in Sierra Leone – 348 in the most populous country in Africa, Nigeria, died from the disease 4 people.
WHO declared the outbreak a threat to international health.
For the first time the virus has been detected in the Congo in 1976 on the banks of the Ebola River. Transmission of the disease occurs by direct contact with blood, body fluids and tissues of infected, as well as through contact with objects that have been contaminated by an infected person. Most often, the Ebola virus is spread through relatives and friends of the patient, as they are in close contact with him. The disease develops in a period of two to 21 days after infection and is accompanied by a sudden onset of fever, intense weakness, muscle pain, headache and sore throat. Deaths from Ebola reaches 90%.
Proven vaccine or treatment for the disease is not present. This week, the WHO endorsed the fight against Ebola Vaccine have not undergone clinical trials.