Bhutan. 11-15 April
Tsechu
Buddhist monks are required to wear orange clothes. However, during the holiday, they change their costumes at the gods and demons. Reincarnated in dance in mythical creatures, the monks go into a trance. Holiday in Paro, as well as throughout the country, is held in memory of Padmasambhava – VIII century preacher. According to legend, he fought the demons, proving the superiority of Buddhism over other religions.
Thailand. April 4-6
Poi Sang Long
Once a year, ethnic Shan boys literally coddling. So goes their dedication to the monks in Thai temple Wat Pa Pao: Traditionally, the feast of children should not touch the ground. During the initiation of boys shave their hair, and sometimes eyebrows, apply makeup and dress up. After the ceremony, the recruits remain in the monastery – one for a couple of weeks, and some for a lifetime. It is believed that every Thai should spend some time among the monks, otherwise it will not be a full man.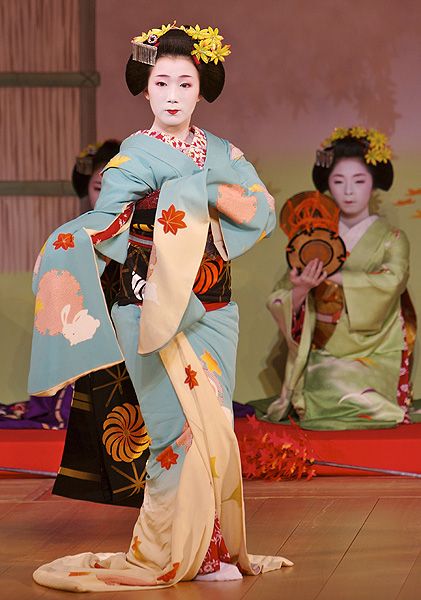 Japan. April 1-30
Miyako Odori
More than 100 years Kyoto geisha spend Dance Festival in April. Performances start with the tea ceremony, then act novice student – maiko, and after they experienced – geiko. This sequence allows us to estimate what would have to learn a maiko to become professional geishas.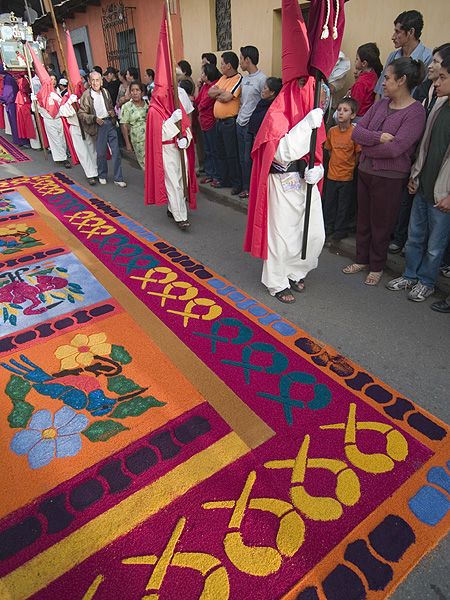 Guatemala. April 14-18
Semana Santa
In Holy Week before Easter residents of Antigua nights not sleeping, and, united with their neighbors in the team, he carved on the streets of the city alfombry – "carpets" of multicolored sand and sawdust. Early in the morning the procession passes through them, symbolizing the way of the cross of Christ, and under the feet of the participants worked so hard to create a picture of crumbling.