Last year, Mobvoi introduced its first wireless earbuds called Mobvoi TicPods. They were highly rated by users, because of the high sound quality and long battery life. Almost a year later, the Chinese company released the second generation of wireless earphones – Mobvoi TicPods 2.
The new wireless earbuds have received some improvements over the first version. Mobvoi TicPods 2 have a more compact size, light weight and longer battery life.
We want to clarify that Mobvoi TicPods 2 is available in two versions: Mobvoi TicPods 2 and TicPods 2 Pro. We will talk about their differences a little later.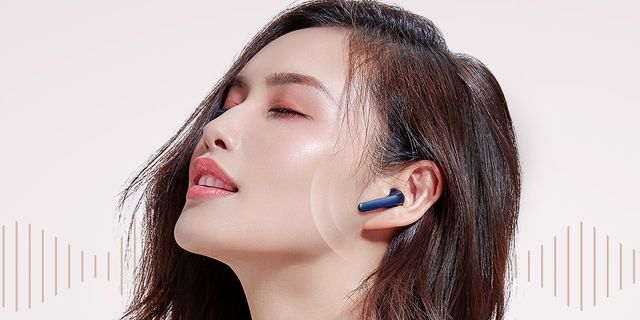 Both versions of Mobvoi TicPods 2 have very compact size and good battery life. They are also equipped with codecs aptX / AAC and 13-millimeter speakers, built-in microphone, noise reduction technology. The earphones support Siri and Google Assistant voice assistants.
Let's take a first look at Mobvoi TicPods 2 and TicPods 2 Pro, their design, features and price. We will also talk about main differences between TicPods 2 and TicPods 2 Pro.
Mobvoi TicPods 2: Design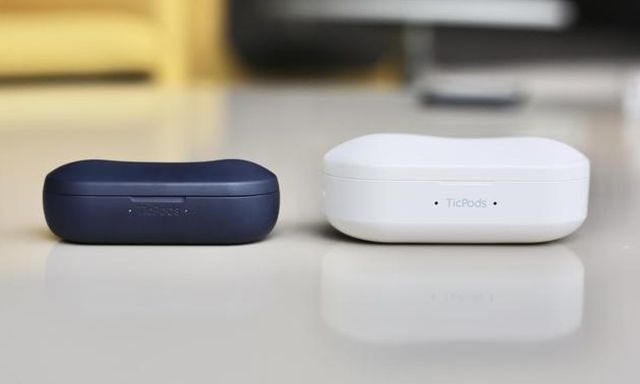 The new wireless earbuds come in a small charging case, which is made of ABS plastic. The size of charging case is 40% smaller than the first version. Each earpiece weighs only 4.2 grams.
Mobvoi TicPods 2 earphones are available in three colors: dark blue, pink and white.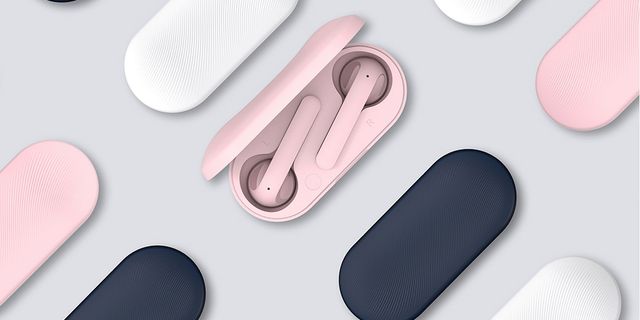 The design of earphones has also changed. Now it's a small earpiece with an elongated leg, like Apple AirPods. No rubber pads.
The outer surface of earpiece is touch-screen, and it is used to control the earphones. We'll talk about the control later.
At the top of the earphones there is an LED indicator and a microphone.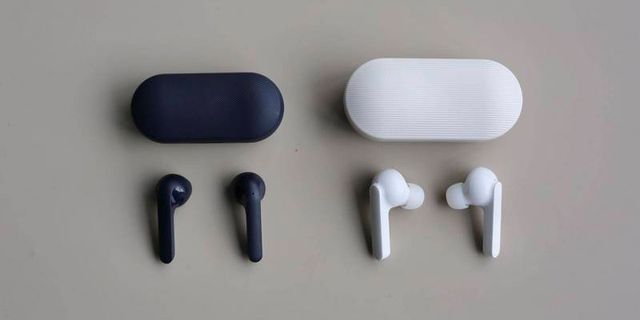 From the inside of the earbuds there is a speaker, microphone and magnetic connectors for charging.
Mobvoi TicPods 2 Pro: Charging case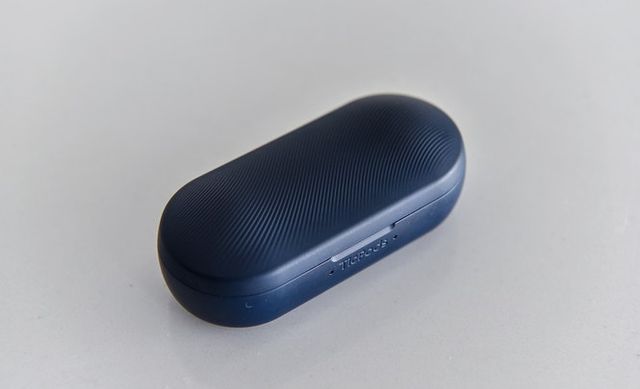 Now let's look at the charging case. It's very compact and fits easily in one hand as well as in jeans pocket or jacket.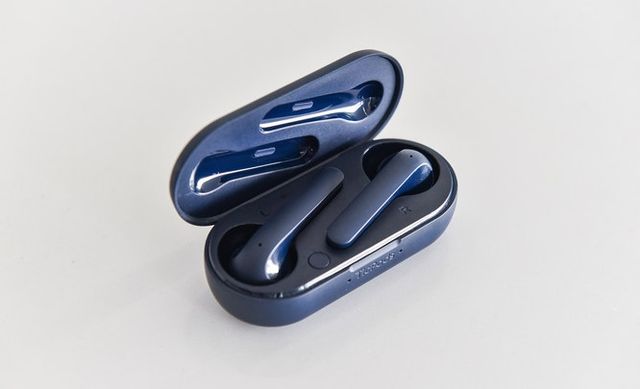 On the front we can see TicPods logo and two LEDs. If they light red, the charge level is low; green light – the battery is charged.
The blue indicator says the earphones are successfully connected to the smartphone.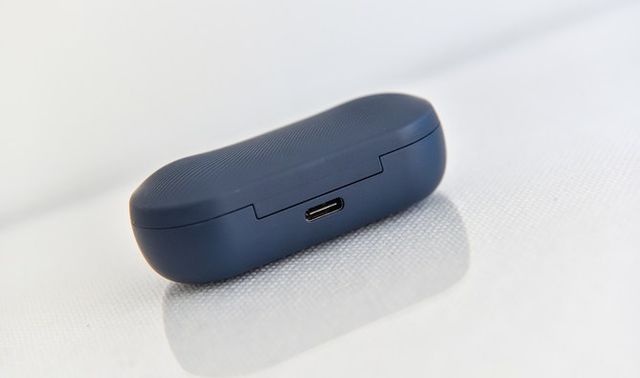 There is a USB Type-C port on the back panel. This is another important update from the last year's earphones. As you can remember, the charging case of the first version of wireless earbuds had MicroUSB port.
The bottom of the charging case has the main specifications.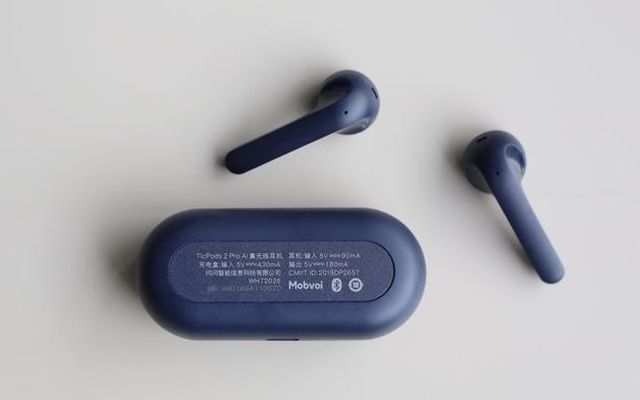 Mobvoi TicPods 2 earphones look very simple and stylish. These aren't the first wireless earbuds with this design, but we understand why the manufacturer chose it. It's a proven design, and it's comfortable to wear for a long time.
Mobvoi TicPods 2: Specifications and functions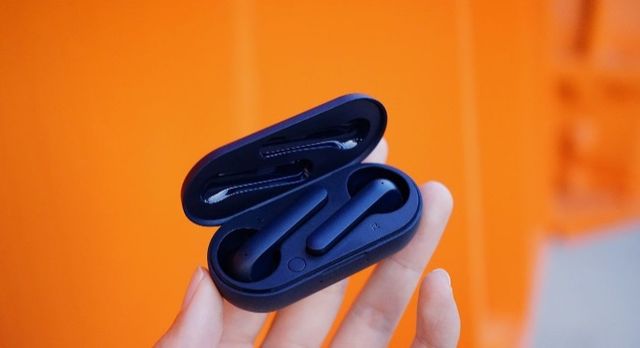 The new Mobvoi earphones have Qualcomm QCC5121 processor with APTX technology support. It provides clear and powerful sound.
The earbuds also have a built-in environmental noise reduction system. This is a very useful feature if you often answer phone calls with wireless earbuds.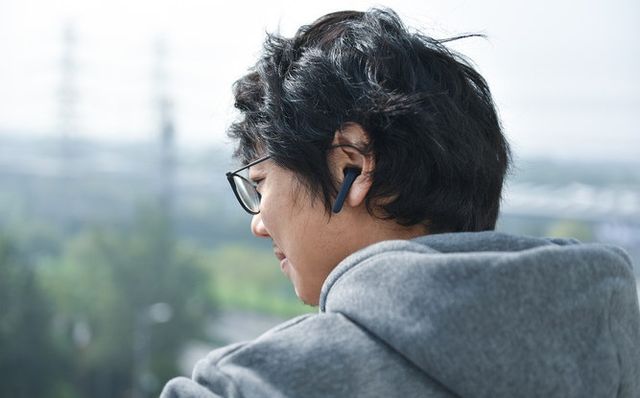 As we wrote earlier, Mobvoi TicPods 2 supports Siri and Google Assistant voice assistants. You can also control the gadgets from Xiaomi smart home system.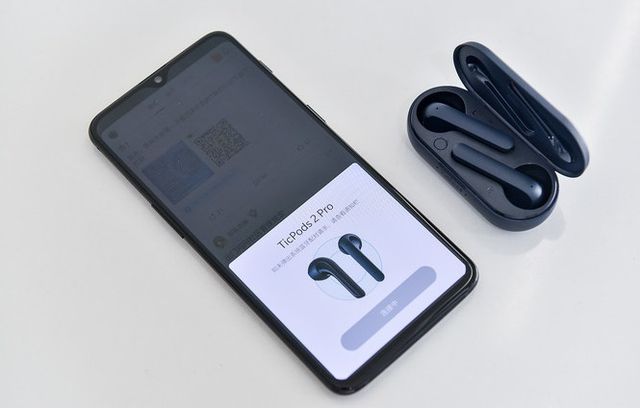 The earphones connect to the smartphone via Bluetooth 5.0.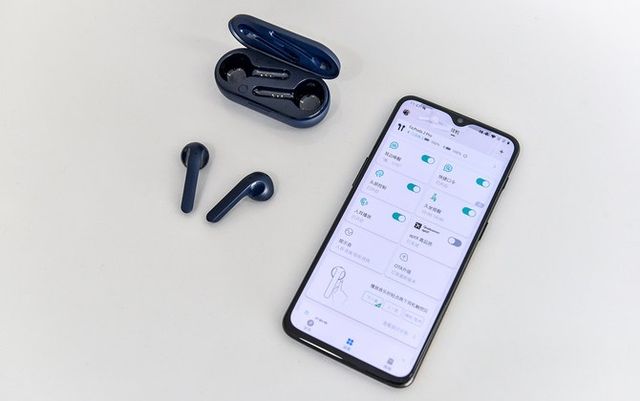 As for sound quality, Mobvoi TicPods 2 has 13mm speakers and aptX / AAC codecs. They provide better sound quality than the previous version of earbuds.
Mobvoi TicPods 2 and TicPods 2 Pro: Comparison and differences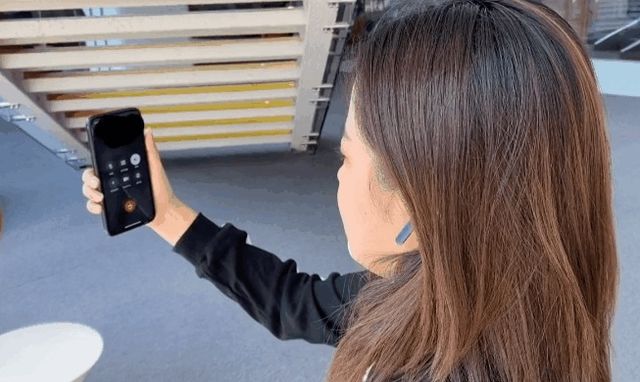 The main feature of the new wireless earphones is head movements control. However, it is only available on TicPods 2 Pro earphones.
To accept an incoming call, the user simply nods the head down as shown in the image below.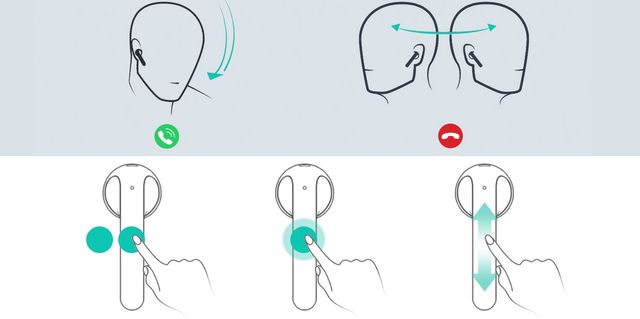 To reject or end a call, you need to shake your head around as if you were saying no. It is very useful function if you have your hands full, for example, while you're doing sports or driving a car.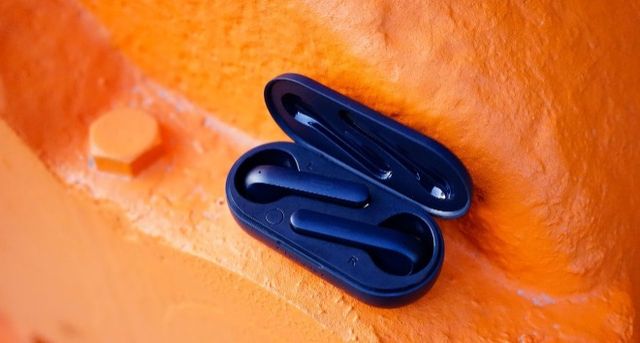 Mobvoi TicPods 2 and TicPods 2 Pro: Control
The music is controlled or the volume is adjusted via the touch panel on each earbud. It is available on both Mobvoi TicPods 2 and Mobvoi TicPods 2 Pro earphones.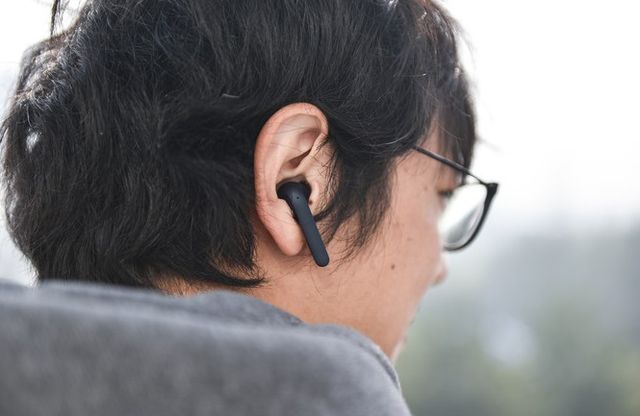 You can start/stop music or take a call by pressing the touch panel once.
A long press causes the voice assistant. By moving up and down along the touch panel, you can increase or decrease the volume.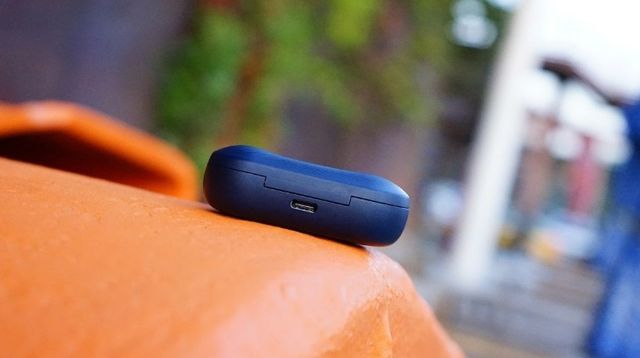 Mobvoi TicPods 2 and TicPods 2 Pro: Battery and battery life
The new earbuds have good battery life. Each earbud is equipped with a built-in battery capacity of 30 mAh. One charge is enough for 5 hours of listening to music.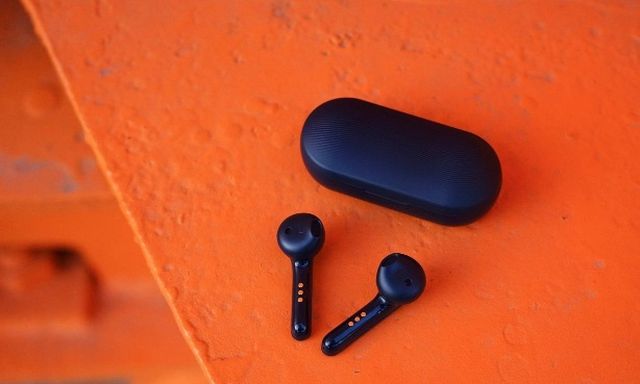 The charging case is equipped with a battery capacity of 390mAh.
Yes, the earbuds have the same battery, but Mobvoi TicPods 2 lasts 23 hours on a single charge, while Mobvoi TicPods 2 Pro – 20 hours.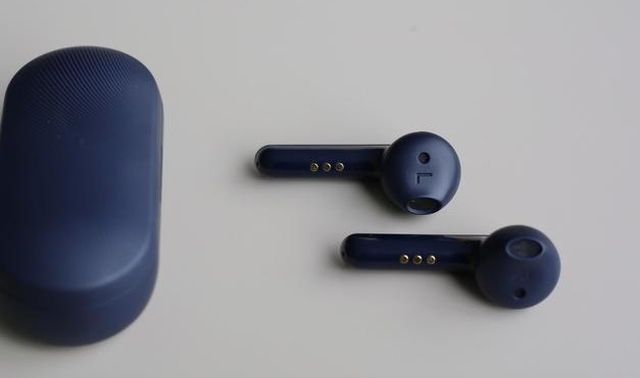 By the way, Mobvoi TicPods 2 Pro have 4 magnetic connectors on each earbud, while TicPods 2 have only three. It means that TicPods 2 Pro wireless earbuds charge faster.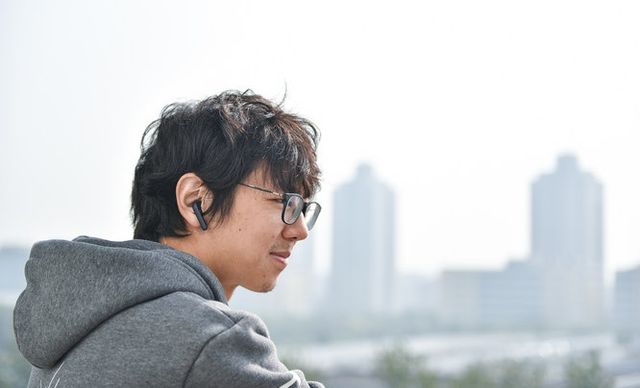 The manufacturer promises 1 hour of listening to music from just 5 minutes of charging.
It takes about 3 hours to charge the case.
Mobvoi TicPods 2: Price and buy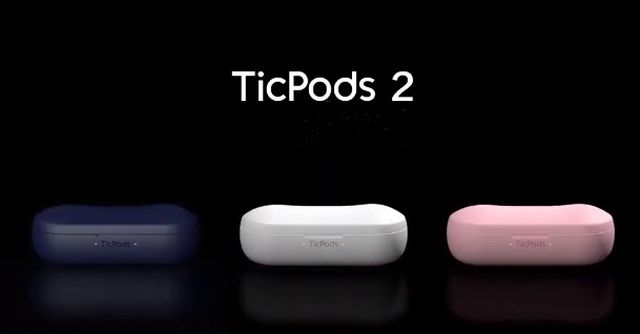 Mobvoi TicPods 2 and Mobvoi TicPods 2 Pro wireless earbuds will be available on sale from November 1.
Mobvoi TicPods 2 will be sold for $85 and Mobvoi TicPods 2 Pro for $98.
For just $13 more, you get wireless earbuds with head movement support, but a little less battery life. Which ones would you buy?
Source: mobvoi