Gloves, in which Muhammad Ali in 1971 fought Joe Frazier, were sold at auction in Cleveland for $ 388,375.
The first fight between Ali and Frazier went down in history as the "fight of the century." Neither Ali nor Frazier at that time did not lose once. Fight loaded political meaning: Ali, stripped championship belts for refusing to fight in Vietnam and became a symbol of the antiwar movement in the United States, met with the reigning champion Fraser, representing the conservative forces supporting the war.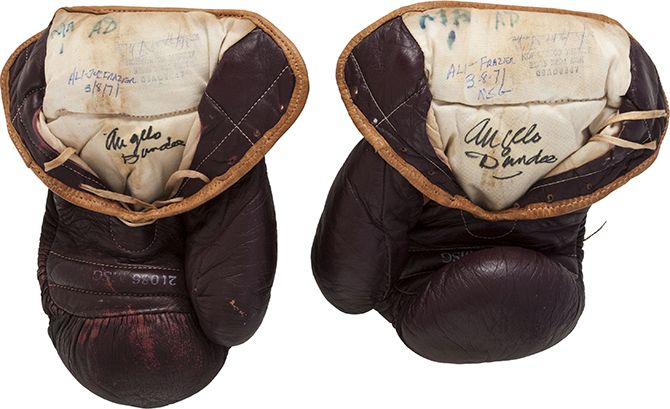 Ali dominated early in the fight, but then the advantage passed to Fraser, who has repeatedly pulled the opponent with his famous left hook.
As a result, 15-round fight Frazier won a unanimous decision and retained the championship belt. The following two fights between Muhammad Ali and Frazier happened in 1974 and 1975 and have ended victories Ali.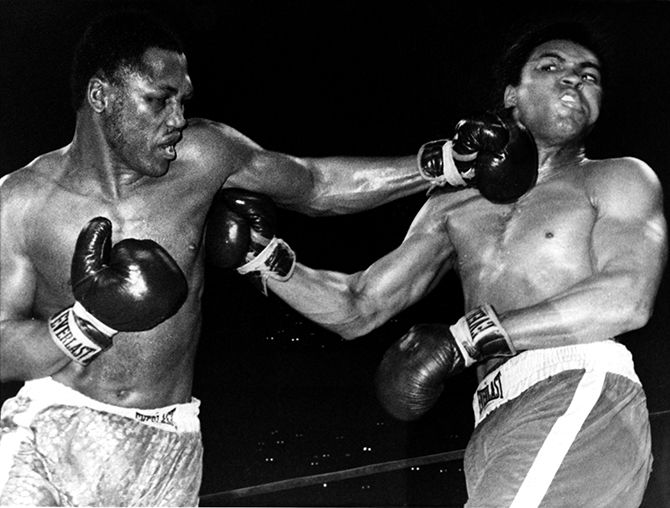 Gloves with the first title clash Muhammad Ali were more expensive and were sold for $ 836,500.