A new series on the channel SyFy refresh zombie horror genre, adding a fair amount of action. Nation Z – is an exciting television quest. To pass it, you must think quickly, walk briskly, and most importantly – to forget about fear and disgust. 
The action takes place in a post-apocalyptic show ruined America. Terrible virus that turns people into zombies, essentially ruined the demographic situation in the country and probably around the world. Now, to save the remnants of humanity, a group of survivors must deliver the precious cargo from New York to California. This burden – the only carrier in the world of antibodies capable of suppressing cell virus. Blood men may be able to help scientists create a vaccine. Meanwhile, ahead of the brave – five thousand kilometers, hordes of zombies and the daily struggle for survival …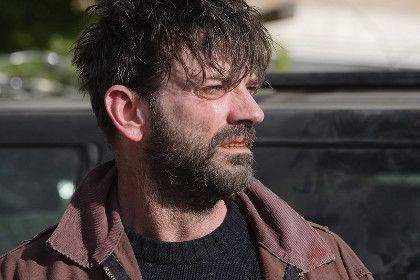 Production of the series involved in the company The Asylum, which is behind the sensational in the narrow circles of thrash horror "Shark tornado." Creator, executive producer and shourannerom "Nation Z» Carl Schaefer made ​​familiar to our viewers for his work on sci-fi TV series Eureka. In the director's chair, among others settled Abram Cox and John Hayams. On the script botherMichael Kassutt Jennifer Dervingson and Dan Merchant.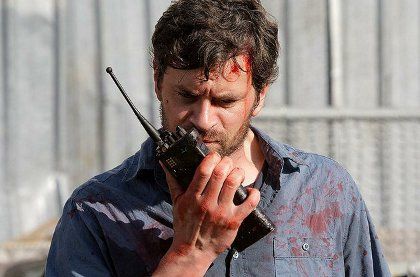 Major role in the new TV show, Harold Perrineau performed ("Lost» / Lost), DJ Qualls ("Breaking Bad» / Breaking Bad, «Supernatural» / SuperNatural), Tom Everett Scott ("Sons of Anarchy» / Sons of Anarchy "Beauty and the Beast» /Beauty and the Beast) and Russell Hodgkinson ("Grimm» / Grimm).
Full of violence and cynicism that goes beyond its genre, series Z Nation promises to be one of the most vigorous autumn novelties in this thematic segment. Intrigue even the names of the individual episodes: «Puppies and Kittens» ("Puppies and kittens"), «Full Metal Zombie» ("Fullmetal zombies"), «Zunami» ("Zunami" or tsunami of zombies?). Make-up, judging by the photo frame, the creators of the show have also paid special attention to. For a project of this kind carefully crafted appearance of undead – a good way to draw the viewer's attention, as well as one of the keys to the success of the show.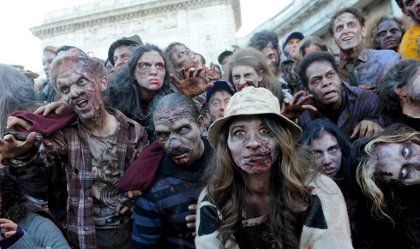 In addition, SyFy has already earned a reputation as a channel that does not skimp on entertainment projects: it is enough to recall the impressive fantastic drama"Unruly earth» (Defiance), thriller "Spiral» (Helix) or a new epic "Dominion» (Dominion). It seems the only thing missing link for the complete collection – it is just such a dynamic series of bloodthirsty zombies.
It seems like "The Walking Dead» (The Walking Dead) from AMC a serious competitor …