Elegant design, quality workmanship, and most configurations, so powerful are the new smartphone Samsung Galaxy S7 and S7 Galaxy edge. Also has the amazing cameras, and new smartphones are back and waterproof.
Features of the new smartphone Samsung Galaxy S7 and Galaxy S7 edge Specs
Samsung Electronics introduced the novelties in the Galaxy family of products, Samsung Galaxy S7, and Galaxy S7 edge. Perfect for your daily life, these devices are leading the product category thanks to sophisticated design, an improved camera, advanced software features and unsurpassed connectivity with the galaxy of products, services, and experiences, you could hear during the presentation. Also, we have a lot of these two models written earlier.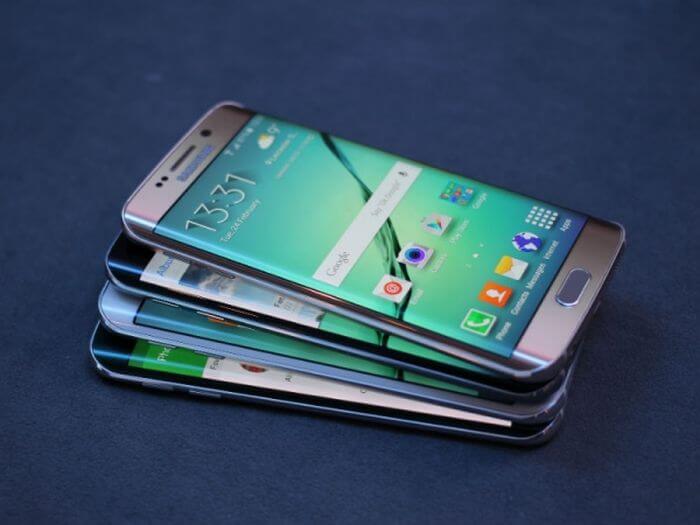 Samsung Galaxy S7 and Galaxy S7 Edge introduced the first Dual Pixel camera of the smartphone, which captures brighter and sharper images, even in low-light conditions. Thanks to this technological step, and lie down with a larger aperture and larger pixels, the camera offers faster tripping and accurate autofocus. The new mode is called Motion Panorama brings movement conventional panoramic photographs, giving users the experience of immersion in what you watch and photograph.
The diagonal screen size of 5.1-inches at the Galaxy S7 and 5.5-inch display in the Galaxy S7 edge, devices used in the preparation of curved glass and metal, in a stylish design designed for durability and ergonomically comfortable use. Whether you're for work or fun, new feature screen constant involvement (Always On) enable users easy use without the need to touch and care for missed calls or important notice.
New smartphone Samsung Galaxy S7 and S7 edge yet are practical for daily use thanks to IP68 Waterproof and dustproof, without sacrificing the design of the device. New Edge UX menu, available on the Galaxy S7 edge, offering convenience and enhanced efficiency thanks to the shortcuts to favorite applications and features such as access to email, the self or panoramic mode is active and a number of other features.
Galaxy S7 and S7 edge and offer the possibility of fast wired or wireless battery charging. They are equipped with so-called. Hybrid "drawer" for the SIM card, which allows the insertion of microSD memory cards of up to 200 gigabytes of additional storage. In some markets, this will tray to insert another SIM card into the device.
Samsung has made a substantial improvement of hardware and software for the even better gaming experience to new devices. The powerful processor and extended battery enable more power to the party while the internal cooling system prevents annoying heating devices. In addition, users can record your gameplay experience and share the screen during a game with friends. New smartphone Samsung Galaxy S7 and S7 edge are equipped with Vulcan application programming interface that allows users to enjoy rich graphics while consuming less battery.
Samsung has pushed the boundaries of performance hardware, software, and services for creating devices that are designed in order to facilitate linking, sharing and organization of life. Whether it is about connecting Galaxy S7 or S7 edge with new gear S2 smart clock and monitoring the exercise, or merger with Gear VR device to travel the world, Samsung has redefined the possibilities of mobile experiences.
The new flagship devices enable users and easy mobile payments with Samsung Pay. This safe and easy solution protect the system Samsung KNOX and fingerprint reader, and the system supports NFC, MST, and barcode, which allows even easier use in stores around the world.
The new smartphone Samsung Galaxy S7 and S7 edge Galaxy will be available in Croatia in mid-March this year. However, pre-registration for the new Samsung Galaxy S7 and S7 Galaxy edge for customers in Europe starting from today, 21 February from 21:00. Users in Europe who ordered the device before March 5 will also be awarded early delivery 8th of March so that the power to enjoy the new device S7 before other users. Furthermore, users in Europe who ordered the device before March 5 will receive a new device Samsung Gear VR, which brings a whole new dimension to the user experience of the Galaxy S7.
Source: Samsung