Yesterday, Lenovo announced at a presentation transformer Lenovo Yoga Pro 3 and 4 of the tablet Lenovo Yoga Tablet 2. Updated lineup Yoga Tablet 2 has a quad-core Intel Atom Z3745. Total of four plates comes one with a 10.1 inches and a resolution of 1920×1080 and runs on Windows 8.1, and three on the Android KitKat with diagonals 8, 10.1 and 13.3 inches.
Yoga Tablet 2 Inch Pro 13 "and a display resolution of 2560 × 1440 – it is the flagship model. Feature of the device is embedded pico-projector that allows the use of the wall in the room as a screen diagonal of 50 ". With it convenient to look like movies.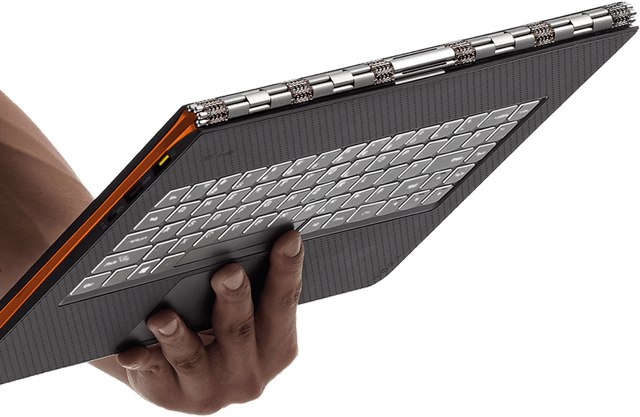 To 10.1″ tablet on the Windows package includes Bluetooth-keyboard, the same keyboard option is available for 10.1-inch tablet on Android. All four tablet equipped with 8 and 1.3 megapixel cameras and have 8-watt audio system with Dolby Audio technology and Wolfson Master HiFi with two speakers with a diffuser on the front and on the back of the subwoofer. Projector Yoga Tablet Pro 2 is located on the side of the case near the hinge.
In the USA, the price starts at $ 500 for Yoga Tablet 2 Pro with 32 GB of memory (supports microSD cards up to 64GB), and a tablet on Windows will cost $ 400. All other Android tablet with 16 GB of internal memory will start as low as $ 250.
Another unannounced device was updated Lenovo Yoga 3 Pro – 12.8 mm thin notebook-transformer with a 13.3″ screen resolution of 3200 × 1800 pixels.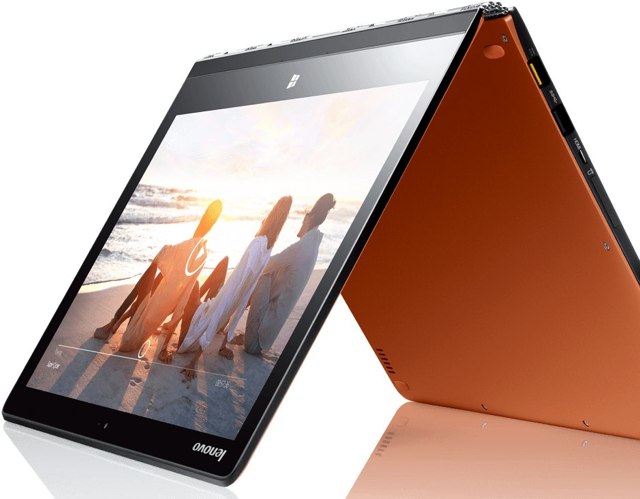 The device is equipped with a processor Intel Core M-70 and can carry up to 8 GB of RAM and up to 512GB SSD. It has two USB 3.0 ports, JBL speakers and output microHDMI. Weight notebook-transformer is 1.19 kg, time – about 9 hours. When looking at the device catches the eye 6-design team leader loops. There is talk that the designers were inspired bracelets watches. Powered Lenovo Yoga 3 Pro running Windows 8.1 Pro preinstalled proprietary software from Lenovo.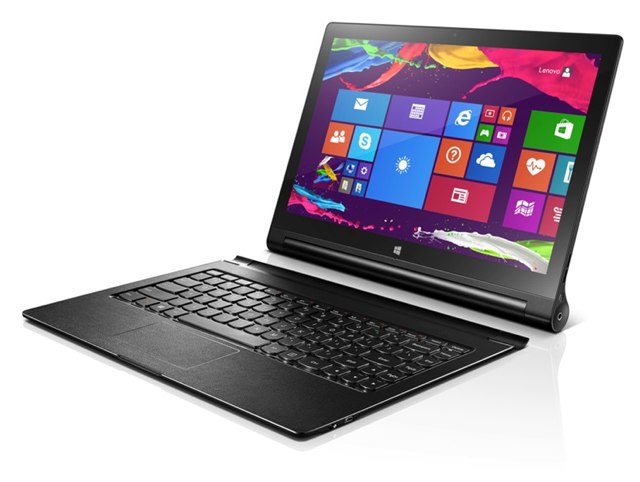 In the United States Lenovo Yoga 3 Pro should appear later this month at a price of $ 1,600.