Attention interview contains plot details of the 4th episode! 

Noah Hawley, creator of the series "Fargo» (Fargo), spoke about the crossover FXchannel show with a cult film of the Coen brothers and hidden "Easter eggs" for the attentive audience. 


Flashback early in the fourth episode told of how Stavros found a suitcase that picture in 1996 was buried a hero Steve Buscemi. "I've always been interested in the fate of the money – said Hawley. – Stavros prayed to God for help. When he found a suitcase with cash, promised to dedicate his life to serving the Lord. But, of course, did not keep his promises. " 

How important to the plot played the role of a crossover? 

We did not want to do a simple "easter egg" for the fans of the Coen brothers.Money has become so key to Stavros, who managed to find Lorna Malvo. We had the great opportunity to surprise the audience. By the fourth episode of our many fans started to get used to the idea that the show is not associated with the events ofthe Coen brothers picture. At this point, we made ​​them a surprise in the form of a crossover with the original film. I hope that this plot device will expand the universe"Fargo."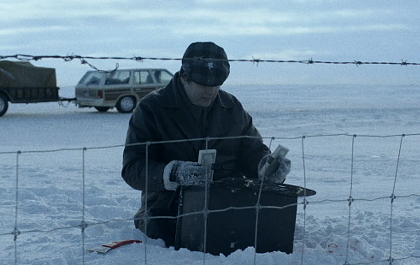 Somewhere in this world continue to live characters of the film in 1996? 

I think that Jerry Lundegaard is already out of jail, and Marge continues to work with the police. We did not plan to invite to our show the actors from the movie, but I like the idea that these characters may be nearby. I think that many fans of the original would have been happy to see them, and therefore I will not exclude the possibility of the appearance of these characters we have. 

How difficult was it to shoot that scene? 

Coen brothers shot his film in Minnesota, and we have been working in Calgary.Nevertheless, we decided to recreate the scene of one to one. We have carefully studied this point in the 1996 film. Proved difficult to find a similar fence and we we had to set it for the filming of this scene. Then we began to search for ice scraper.Found a similar tool, but it had a little more edge. It was necessary to refine. When filming this scene, we were very careful even to such trifles.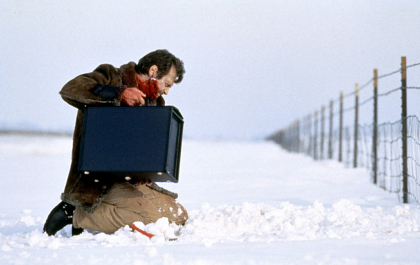 Randall Einhorn, the director of this episode, wanted to achieve a perfect result. It was very interesting to look at how transformed my script … We have turned a wonderful frame with the transition from young Stavros Oliver Platt. 

And "easter eggs" will be? 

Sure. Sometimes viewers seek out such parallels with the painting in 1996, and which we do not suspect. Creators are trying to pay tribute not only to "Fargo," but also other works Coen brothers. Many audience members drew attention to the "White Russian", but garden shredder saw not all. 

Malvo that thinks about Gus? 

He believes Gus harmless guy who has no idea about the world in which he lives.Lorne could kill him as at the first meeting, and during the arrest. But Malvo this option seemed too simple. He subtly plays on the strings of the souls of his enemies. 

Malvo nontrivial way put in place Semenko … 

I loved the idea to push this Lorna * tough guys who decided to show an alpha male. As Malvo could resolve this conflict? We have already shown that he himself may be a tough guy, but threaten Semenko would be too easy solution in this situation. I heard that President Lyndon B. Johnson often communicated with subordinates and reporters right in the restroom. Malvo did not have to say a word.Their insane act he completely destroyed Semenko.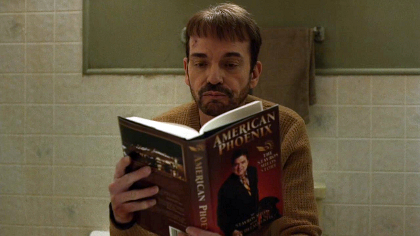 How was working on this scene? 

First we shot the episode with Vern and Pearl murder. Two and a half days we saw only blood and violence. And completing the third day of shooting the very scene between Malvo and Semenko. It was fun. Billy Bob Thornton played in "Bad Santa", he – a real expert in black humor. Billie coped brilliantly with this scene!