At the beginning of 2018 Nokia announced its new smartphone called Nokia 7. It is very interesting mid-range smartphone with price tag about $290. You know that Nokia brand is owned by  HMD Global. So, nobody expect the highest quality, because new devices are produced in China. However, I suggest you to read our full review Nokia 7 2018, because it can be the best mid-range phone of 2018.
[affcoups template="list" id="24022″]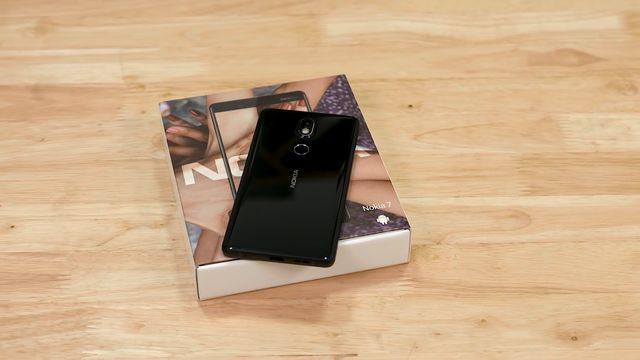 Nokia 7 2018: Design
The design is very important for modern phones, because it makes them unique and different on the background of competitors. Nokia 7 2018 has good built quality and good looking appearance. There is a display on the front panel. It occupies almost whole front side, while the bezels on the right and left sides are minimal. There is brand logo Nokia above the screen.
On the back side there is another company logo, a fingerprint reader, and a panel with camera and flashlight. In general, the design of Nokia 7 2018 is very nice.
Nokia 7 2018: Hardware
The performance of new smartphone is based on Snapdragon 630 processor from Qualcomm, which was announced relatively recently – in March 2018. It is a fairly new model that runs on quad core Cortex-A53 with a clock speed of 2.2 GHz. The performance is enough for most Android apps, games and everything you need from modern smartphone.
Also the smartphone is equipped with Adreno 509 GPU. It is also a new model, so it provides very good 3D performance. The manufacturer offers two versions of its new phone: you can buy a model with 4GB of RAM and 64GB of built-in memory, or you can pay a little more, about $30, and get version with 6GB of RAM and 128GB of storage.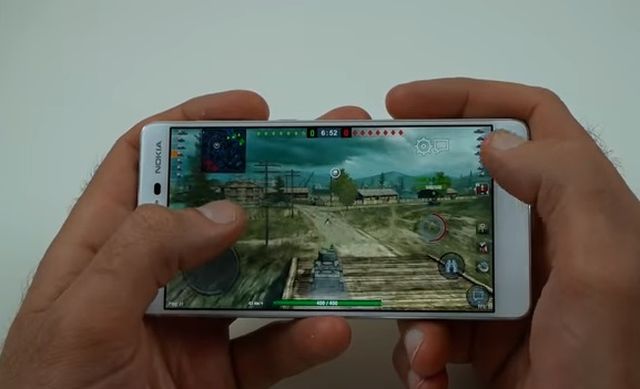 Nokia 7: Features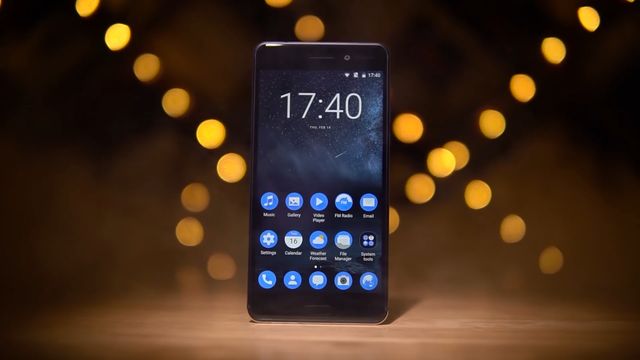 The main advantage of new phone, as for me, is its display. It has a diagonal of 5.2 inches and resolution of 1920×1080 pixels. The screen is based on IPS panel with wide viewing angles, high level brightness and color rendition. It provides excellent experience for watching movies, playing games, browsing social networks and so on.
The main camera Nokia 7 2018 has 16 megapixels sensor with aperture f/1.8 and optics from German company Zeiss, just like the flagship Nokia 8. The resolution of the front camera with a wide-angle lens is only 5 megapixels.
One of the most interesting feature of new Nokia phone is bothie mode. It helps to take picture immediately from the main and front cameras, combining them into one image. It is a great function for bloggers.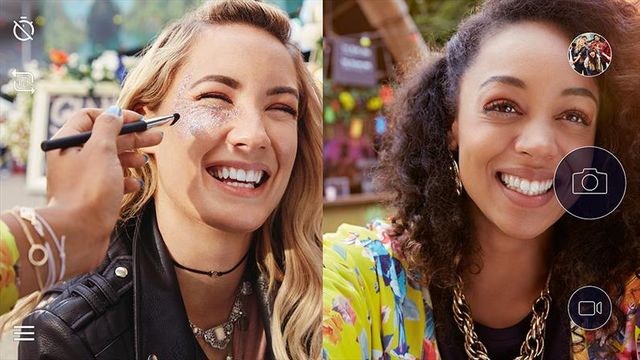 Nokia 7 2018: Price and buy
The price of Noia 7 2018 starts from $290, while the top end version will cost $320. For only $30 you will get twice as much internal memory and 2GB more RAM. I think that you should not buy younger model at all.
[affcoups template="list" id="24022″]
Nokia 7 2018 Video Review