Nokia 1320 is a phablet Windows Phone 8 with 6-inch screen, 5 megapixel camera, 8 GB of storage and microSD port.
1320 is the new Nokia Lumia smartphone screen plus the well-known Finnish manufacturer, which offers as an alternative to the appreciated more accessible 1520. Phablet The official price of this fact is of 349 euro, compared to 600 required by his older brother.
To get such a cost containment, Nokia has revised downward several aspects of the technical details, fabricating a device commensurate with the needs of the media, especially in terms of quality / price ratio.
Data sheet
Nokia Lumia In 1320 we find a Qualcomm Snapdragon S4 processor, dual core 1.7 GHz frequency, which is paired with 1GB of RAM. Storage amounts to only 8 GB, but is expandable through the microSD card support up to 64GB, while the rear camera is "only" 5 megapixels and not use the prestigious designation PureView Nokia.
The screen is an IPS LCD 6-inch diagonal and a resolution of 1,280 × 720 pixels, with a density of 245 ppi. As for connections, we support a micro SIM card to the phone, antennas Wi-Fi and Bluetooth, as well as compatibility with LTE format for the data connection ultra-fast (up to 100 Mbps in download).
The whole thing is powered by an extensive battery of 3,400 mAh, while the OS is installed of course Windows Phone 8. Amenities technique is therefore far from that of the phablet top of the range, but still offers a solid foundation for a daily experience satisfactory.
Design
The design of this 1320 is the now traditional mid-range Nokia mobile devices, with very clean lines, rounded corners, a back made ​​entirely of plastic (in this model is removable) and a Gorilla Glass front panel 3.
Physical controls include the usual operations of the dedicated camera button, which allows you to take pictures quickly and easily.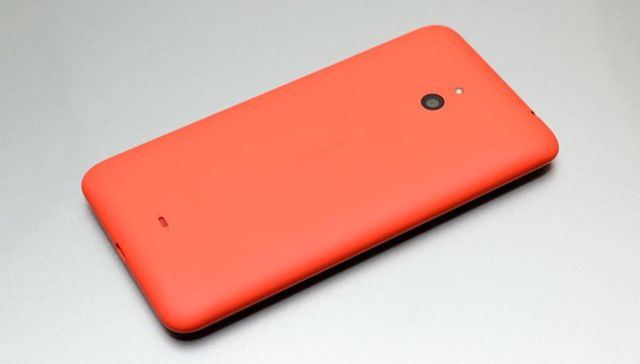 The constructive values ​​are definitely good, with a solid feel and a pleasing feel great, but we must say that this Nokia Lumia 1320 is not surprising in terms of compactness and lightness, with a thickness of about an inch (9 to be exact, 8mm) and 220g of weight. Overall, however, to be a device 6 ", remains quite easy to handle and pleasant to use.
Usability and Performance
The usability of the Nokia Lumia 1320 is pretty interesting, thanks to the good supply of technologies "custom" supported. We have, for example, the "glance" of Nokia, which allows you to view basic information (like the clock) and notifications on the screen even when the phone is locked, it can be very convenient as the ability to wake up the phone by double tap on the screen, so without having to interact with the physical button on the side. The sensitivity of the touch panel, furthermore, is excellent and allows its use even when wearing gloves light.
The 'user experience, in general, is very pleasant and smooth navigation interface of Windows Phone 8, being very light, it is total. Shame that the screen does not excel in terms of resolution: 1,280 × 720 pixels are a little 'fetched on 6-inch diagonal and a snapshot is not always very detailed, making such a hard time reading small text. In addition, it must be said that the experience of Windows Phone does not yet seem designed for devices from the diagonal so wide: the space given is exploited and ill-screen icons have substantially increased in size and a little more. Beyond the modest resolution, however, the IPS panel is very bright, pleasant and well contrasted in color.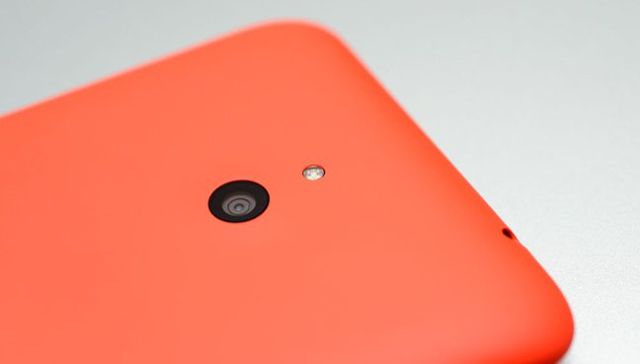 In terms of overall power, this Nokia Lumia device 1320 is not the most ambitious in circulation, with its mid-level processor, but does very well in everyday use: multitasking is quick and free of obstacles, launching applications is smooth (do you wait a moment when we start the heavier ones) and also the gaming experience is quite pleasant: in our test with a 3D game quite intense as we got 8 Asphalt playability and fluidity appreciable. Finally, considerable autonomy granted by the battery, which with its 3,400 mAh allows you to get through the day in extreme tranquility, touching 48h with average use.
Multimedia and Camera
The large screen of the Nokia Lumia 1320 automatically makes it a multimedia device with interesting qualities, for watching movies or anything, but there are some details to consider in this regard. The first is that the integrated storage is really poor (8GB, of which slightly more than 5 available), and then storing a lot of media files without a doubt will require the use of a microSD card.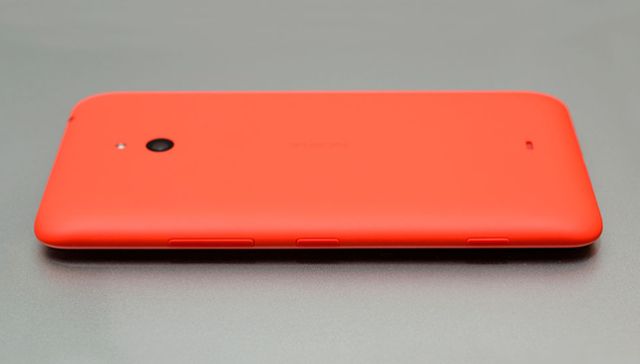 The second factor is represented by the speaker, who, ironically for a phablet the size so generous, it's really tiny. The audio quality is decent expressed, but the ease with which the audio blocks is really exaggerated and can make use of this phablet uncomfortable, especially in the most common location for the consumption of movies or video games, or the landscape.
We speak now of the camera, traditionally one of the major points of interest include Nokia devices. Unfortunately, that is not equipped by 1320 nothing special: we have autofocus and LED flash, but the sensor is "only" 5 megapixels and is absent Pureview technology. The shots are recorded as a discrete definition and color rendition, but in line with what you'd expect from the average price range, and no further. The 'pre-installed application that controls the camera, then, is that the stock of Windows Phone, but apart from that we can download from Nokia.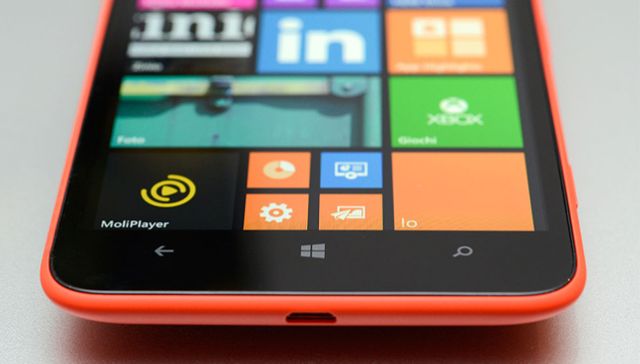 Verdict
The Nokia Lumia phablet 1320 is a good mid-range comes with attractive features (such as the ability to display notifications even with the screen off) and a data-sheet is generally balanced. Experience Windows Phone that provides very smooth and pleasant, as well as browsing the web or even the use of 3D titles relatively heavy.
Among its flaws we can cite a screen resolution-not stellar, a speaker sound really microscopic and too easy to absorb, and finally, the implementation of a camera, while offering good results, does not reflect the high standards we found in other Nokia models. The design, although nice, does not allow himself noted for its compact and lightweight.
The official price of about 350 euro (but online retailers seem to already sell below 300), the Nokia Lumia 1320 is therefore a good offer for anyone who is looking for a Windows Phone to diagonal plus and it does not need extreme performance multimedia or top of the range.