Prototype smartwatches, which is engaged in the development of the mobile unit Nokia, published edition of The Verge. Pictures that are expected to prepare for the campaign gadget Moonraker, not the concept artami. They were found in the blog of Microsoft employee Pei-Chi Sieya (Pei-Chi Hsieh) in Tumblr.
The source claims that the development project Moonraker was stopped after Microsoft completed the takeover of the Finnish company's mobile division. The functionality of the prototype at the time of abandoning it was, of course, lower than Apple Watch gadgets and other key developers of wearable electronics.
By the screenshots suggests that Moonraker, the design of which is made in the spirit of the Microsoft Phone, ensure access to basic functions of Windows-smartphone. With their help, you can send and receive messages, operate the camera, work with your mail, make phone calls, talk to Facebook. The publication states that the clock display automatically when the user lifts his hand to Moonraker, and off when it is lowered.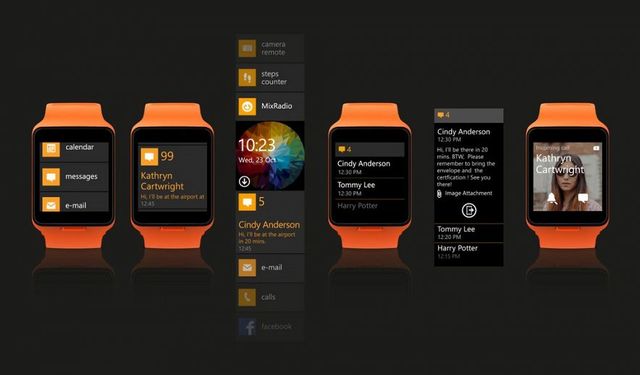 Nokia intended to submit a clock with a smartphone Lumia 930. However, after the completion of the deal, Microsoft has decided to concentrate on the issue of his fitness tracker Band, has a broader functionality.