You know I have been using Oclean Air electric toothbrush for over a year. I'm very pleased with this toothbrush, but when I saw the new Oclean Z1, I was very excited. I bought it on GearBest flash sale, and here is the unboxing and full review of Oclean Z1. Is it better than other Oclean electric toothbrushes? Let's find out.
Where To Buy?
By the way, you can watch our video with unboxing and review of Oclean Z1 on YouTube. Subscribe to our channel — WOVOW Reviews — not to miss new videos.
Oclean Z1 Review Video
Unboxing
The box of Oclean Z1 has the image of electric toothbrush, Oclean company logo, Z1 model name and "Smart Sonic Electric Toothbrush" inscription on the front panel.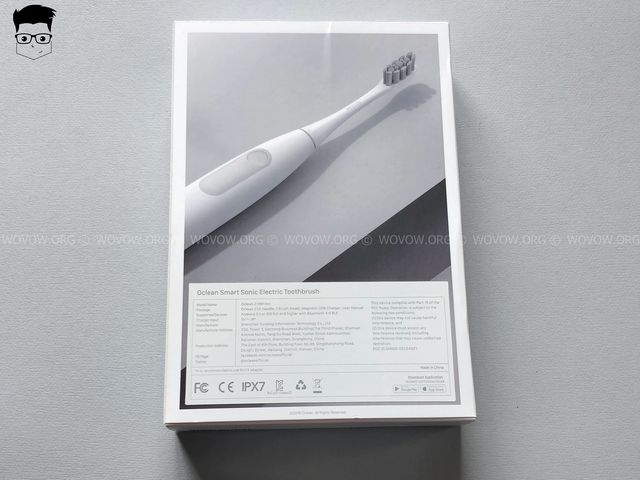 On the back, you can read main specifications, such as model name, package, supported devices, charger input, manufacturer information, etc.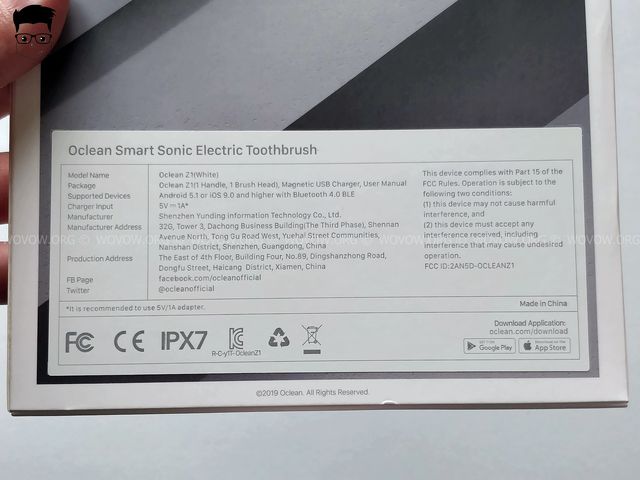 The package contents include paper documentation, such as quick guide and user manual, as well as magnetic charger, head brush and electric toothbrush.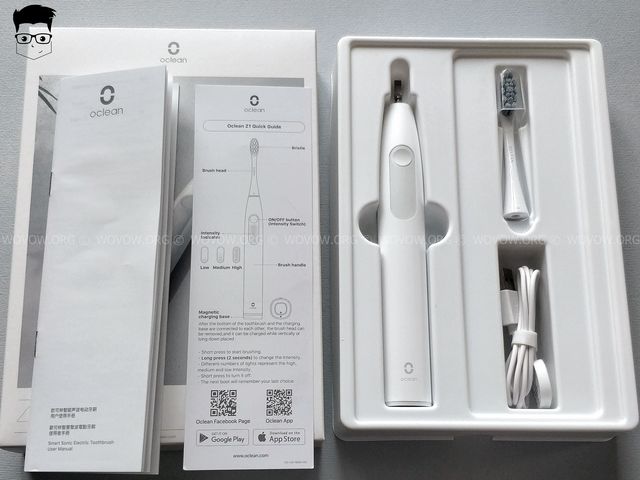 Design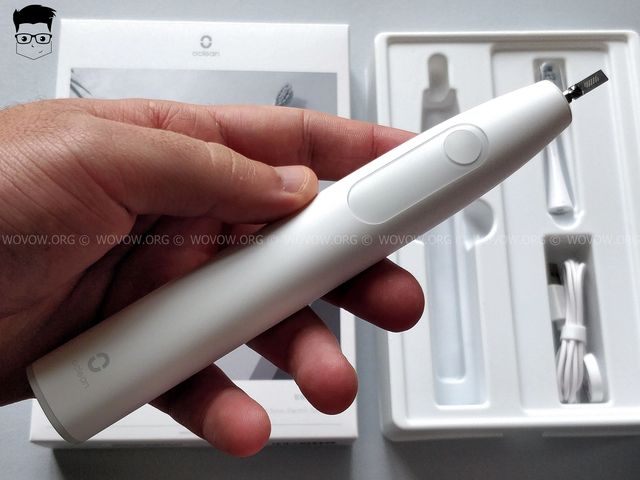 Oclean Z1 looks similar to previous electric toothbrushes from Oclean. The main difference is LED display, but we will talk about it a little later.
Oclean Z1 has a smooth plastic body of white color. The magnetic charging connector is located at the bottom.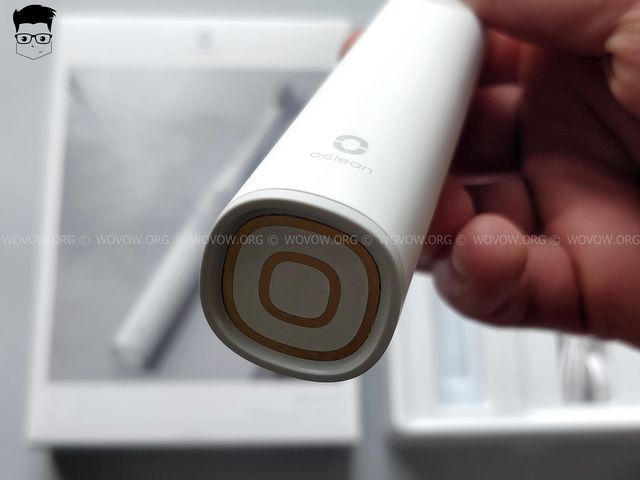 The brush head it attached to the top.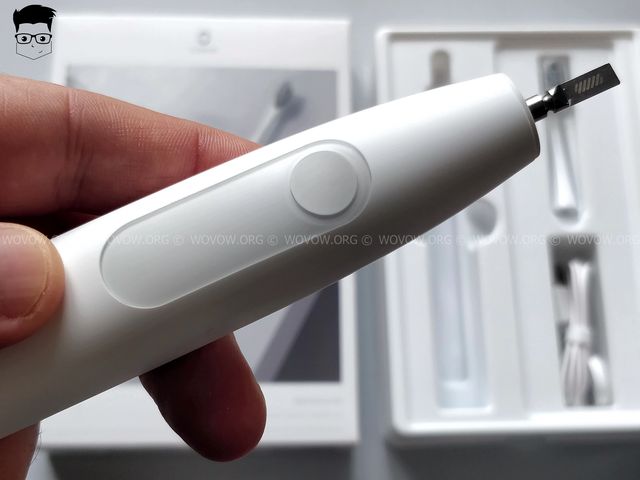 This toothbrush design has been in use for many years, and Oclean is not in a hurry to come up with something new.
By the way, Oclean Z1 has only one brush head in the package. As you know, the brush head should change every two to three months. I recommend you to buy a few brush heads at once for 1 year or even 2 years.
Besides, the brush heads are compatible with other electric toothbrushes from Oclean. If you already have Oclean Air, One, X or SE, you can use the brush head with Oclean Z1.
The main feature of the new Oclean Z1 toothbrush is LED display. This is 3-segment LED display, which shows the intensity level. You can change the intensity level, using the physical button above the display. The button is also used to power on/off the electric toothbrush.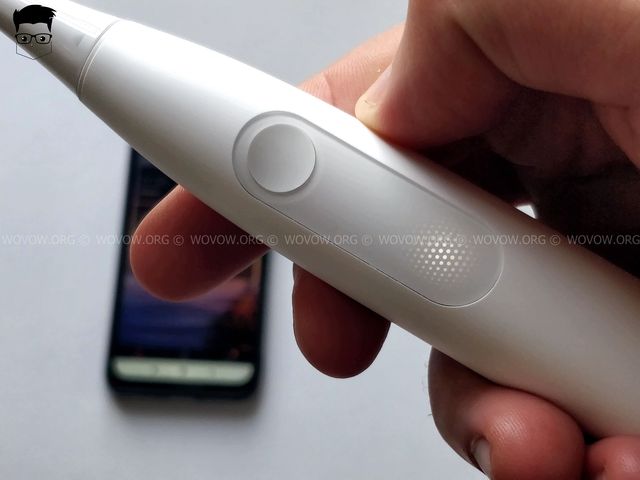 Features
I have a table with comparison of specifications of all Oclean electric toothbrush.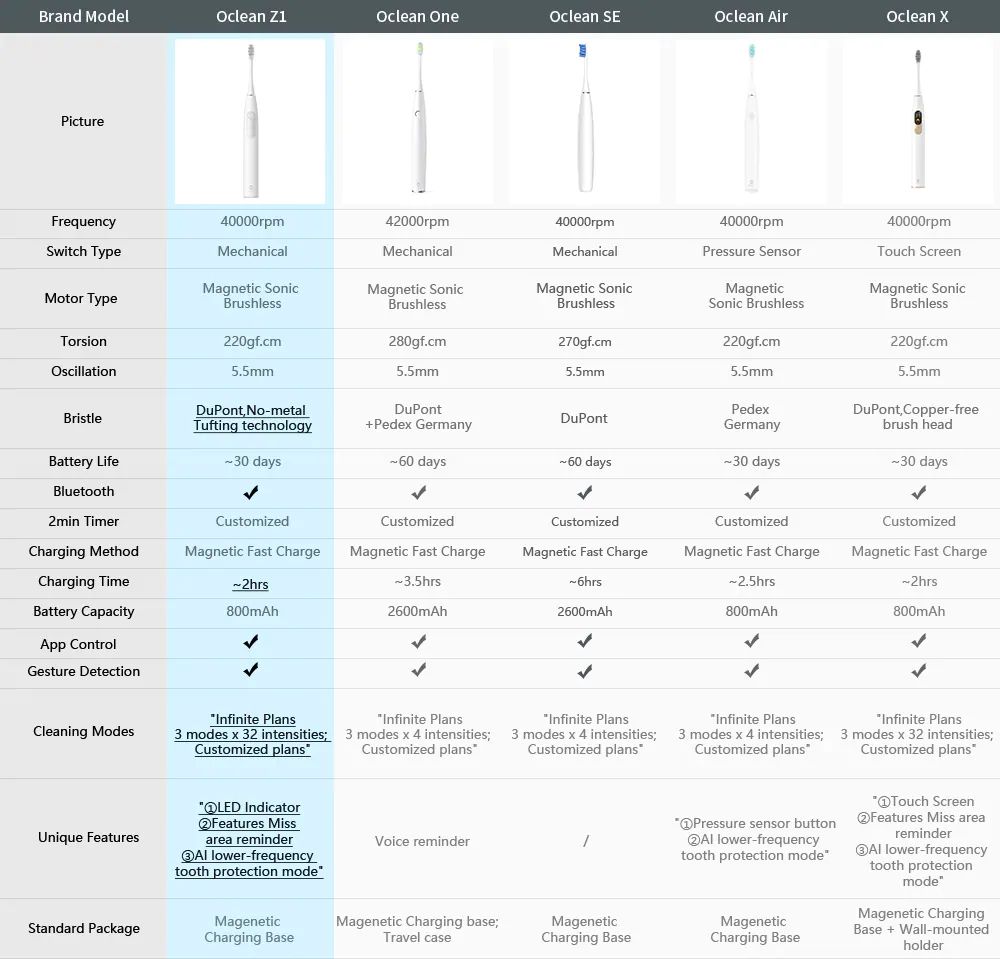 As you can see, all of them have the same frequency (40000rpm), except Oclean One (42000rpm).
All electric toothbrushes from Oclean are equipped with magnetic sonic brushless motor.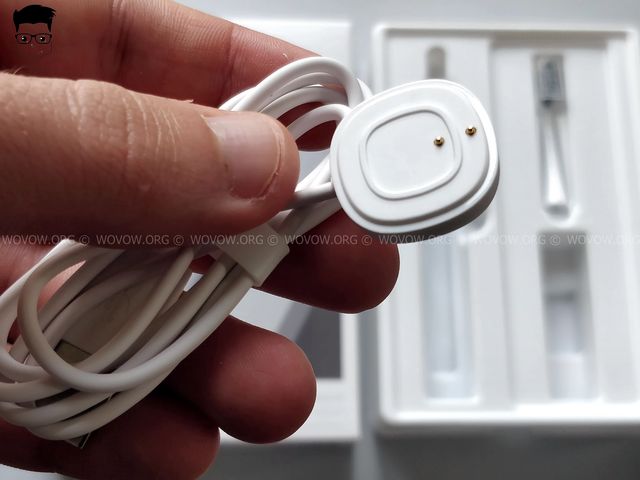 Oclean Z1 has 800mAh battery capacity. It provides 30 days of battery life. I think it is not a big problem to charge electric toothbrush for 2 hours every month. Do you agree?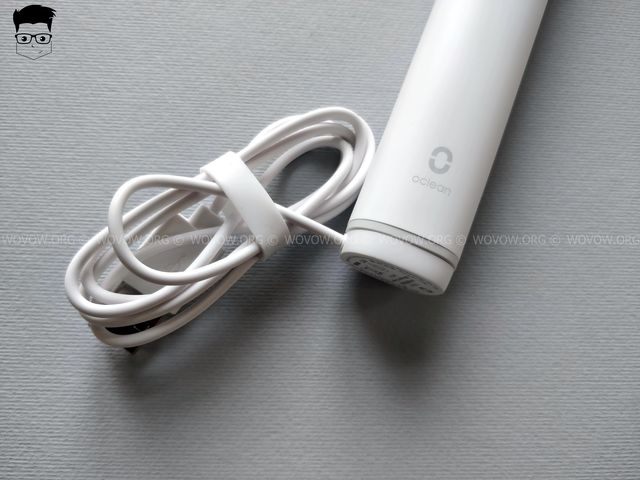 OK, the main feature of the new Oclean Z1 electric toothbrush is LED indicator to change intensity level. You just need to press on physical button for about 2 seconds to change the intensity level.
There are 32 intensity levels: one segment is low intensity (1 — 11 levels), two segments are medium intensity (12 — 24 levels) and three segments are high intensity (25 — 32 levels).
The LED display also lights up red, when the battery is low.
I think that function to change the intensity is very good, because you can start cleaning the teeth with low intensity, and then to make it faster and tougher. If you have sensitive teeth, then it is better to use low intensity. High intensity is good for deep brushing.
Oclean App
The application is required to use the electric toothbrush at least when you have just received it. You need to install app to select brushing plan, choose the date when you started using the brush head, and much more.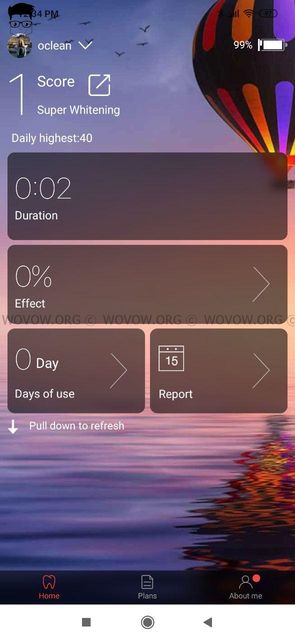 After each time you brush your teeth, the app shows you the score. It analyses duration, brushing quality, and other parameters. The electric toothbrush and Oclean app help you brush your teeth as efficiently as possible.
In total, there are 11 cleaning plans, such as super whitening, standard cleaning, gum care cleaning, etc.
There is a special menu to choose the right cleaning plan. You have to enter your gender, birthday, habits, tooth color, and then the app will offer you a cleaning plan.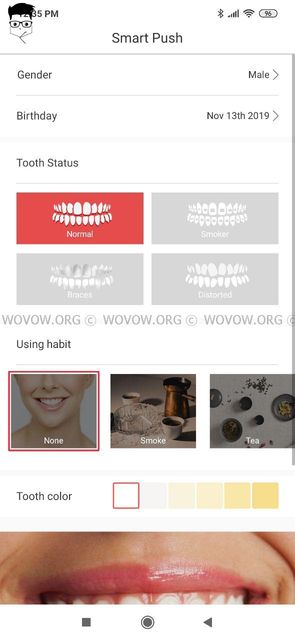 In general, Oclean App is the same for all Oclean electric toothbrushes. Oclean Z1 does not have any unique functions that are not available for other toothbrushes from Oclean.
Conclusion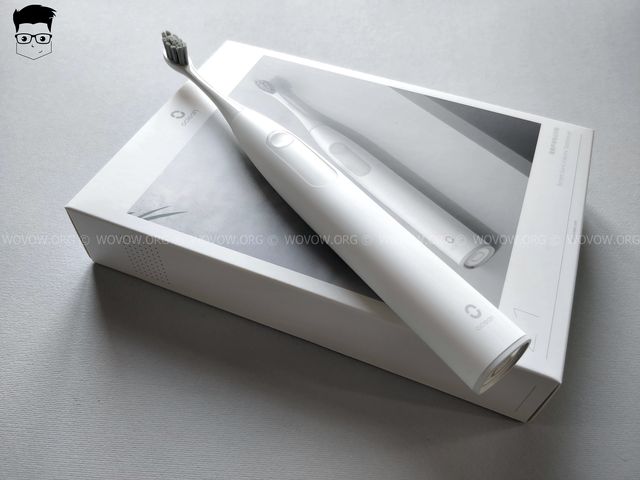 Honestly, I have a mixed impression of Oclean Z1. From one side, the new electric toothbrush has very good built-quality and stylish design, high power, long battery life, LED display to change intensity level and very useful mobile app.
However, any other Oclean electric toothbrushes offer the same features, except LED indicator and function to change intensity level. Do you really need it?
I think if you already have Oclean electric toothbrush, then you do not need to buy Oclean Z1. However, if you still use regular toothbrush, then Oclean Z1 is must-have device for you. The electric toothbrush is much better than regular toothbrush.
Where To Buy?
Source: oclean