Nearly 15 months after the first OnePlus One, the Chinese manufacturer announced the successor of this gadget, named OnePlus 2. Novelty differs from its predecessor in premium design and advanced technical features. But first things first.
The smartphone uses a durable magnesium alloy frame, complemented by accents of stainless steel, which gives OnePlus 2 expensive and stylish design. A rear panel at the start of sales of the gadget will be available in four alternative versions, including bamboo, Kevlar, rosewood and black apricot, each of which will cost $ 26.99.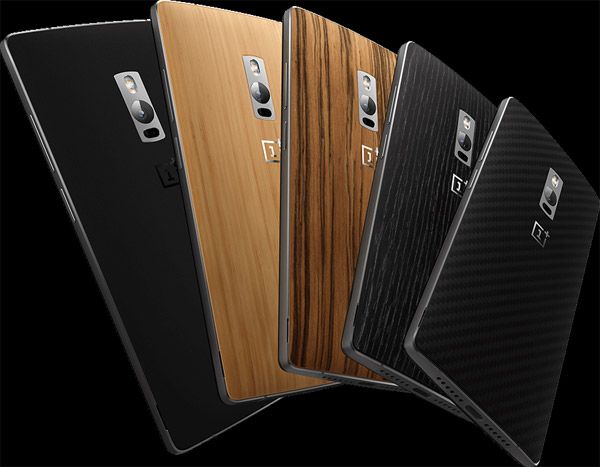 The "heart" OnePlus 2 performs hardware platform Snapdragon 810 v2.1 with 8-core processor with 1.8 GHz and graphics Adreno 430. Its 5.5-inch touch screen has a brightness of 600 nits and a resolution of 1920×1080 pixels, which, according to According to engineers, it is enough for most users. OnePlus 2 is equipped with 4 GB of RAM and 64 GB LPDDR4 internal memory in its 13 megapixel camera with aperture f / 2.0 using 1.3-micron pixels that provide high-quality shooting in low light. And besides this camera gadget has received support optical image stabilization, laser autofocus and dual LED-flash. It is not surprising that almost OnePlus 2 1 mm thicker than its predecessor.
Other features OnePlus 2 presents the frontal 5 megapixel camera, port USB Type-C, two slots nanoSIM, the battery capacity of 3300 mAh and OxygenOS platform based on Android 5.1. The smartphone has the dimensions of 151,8 x 74,9 x 9,85 mm and weighs 175 g Separately worth mentioning OnePlus fingerprint sensor 2 capable of fingerprint scan in less than 0.5 s and supports up to 5 different profiles.

OnePlus 2 will be available already from August 11 at a price of $ 389. As for the smartphone with 3GB of RAM and 16 GB of internal memory, it will be available a little later and will cost $ 329.